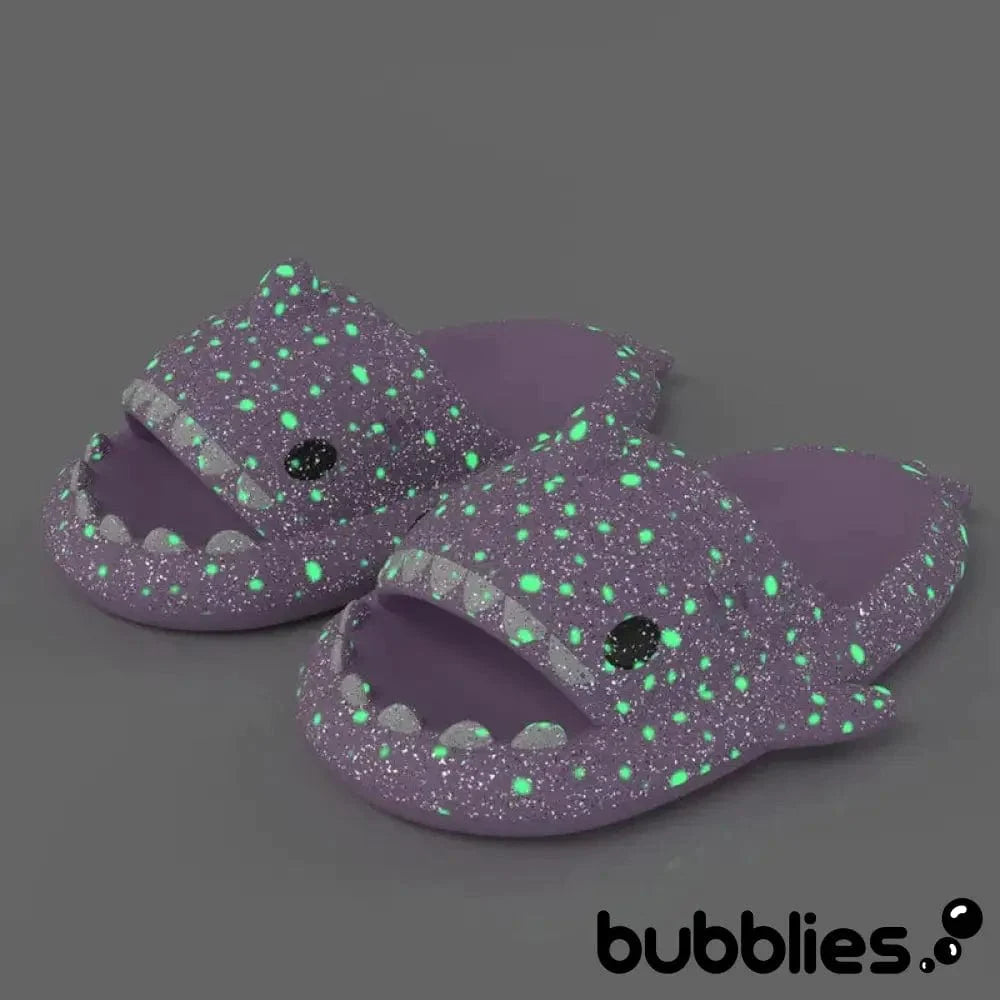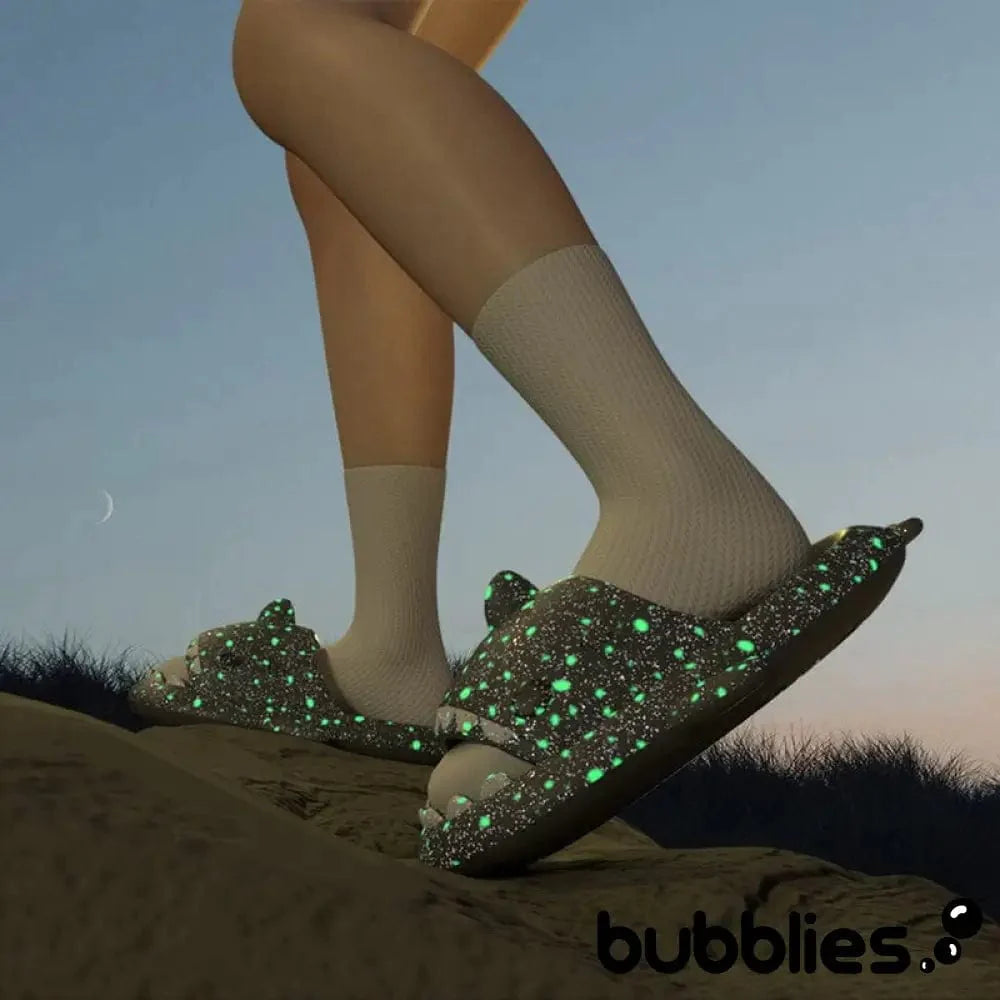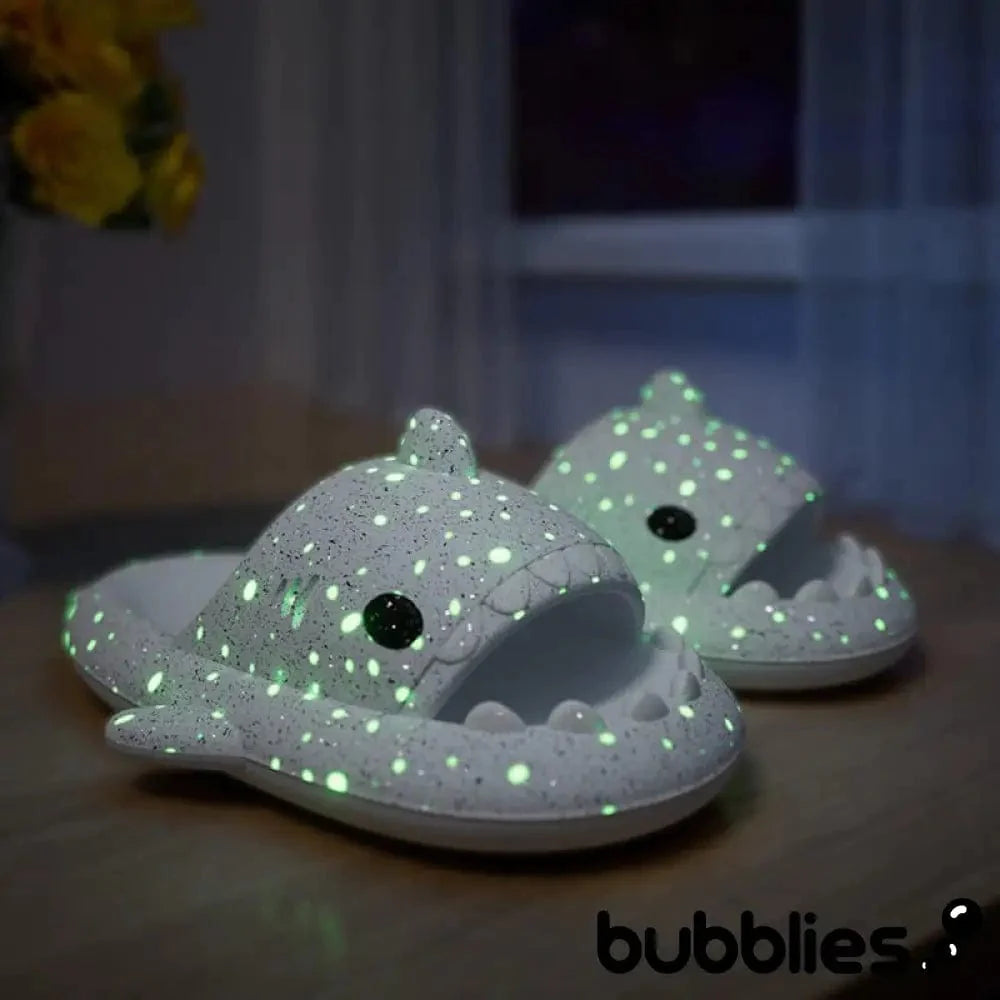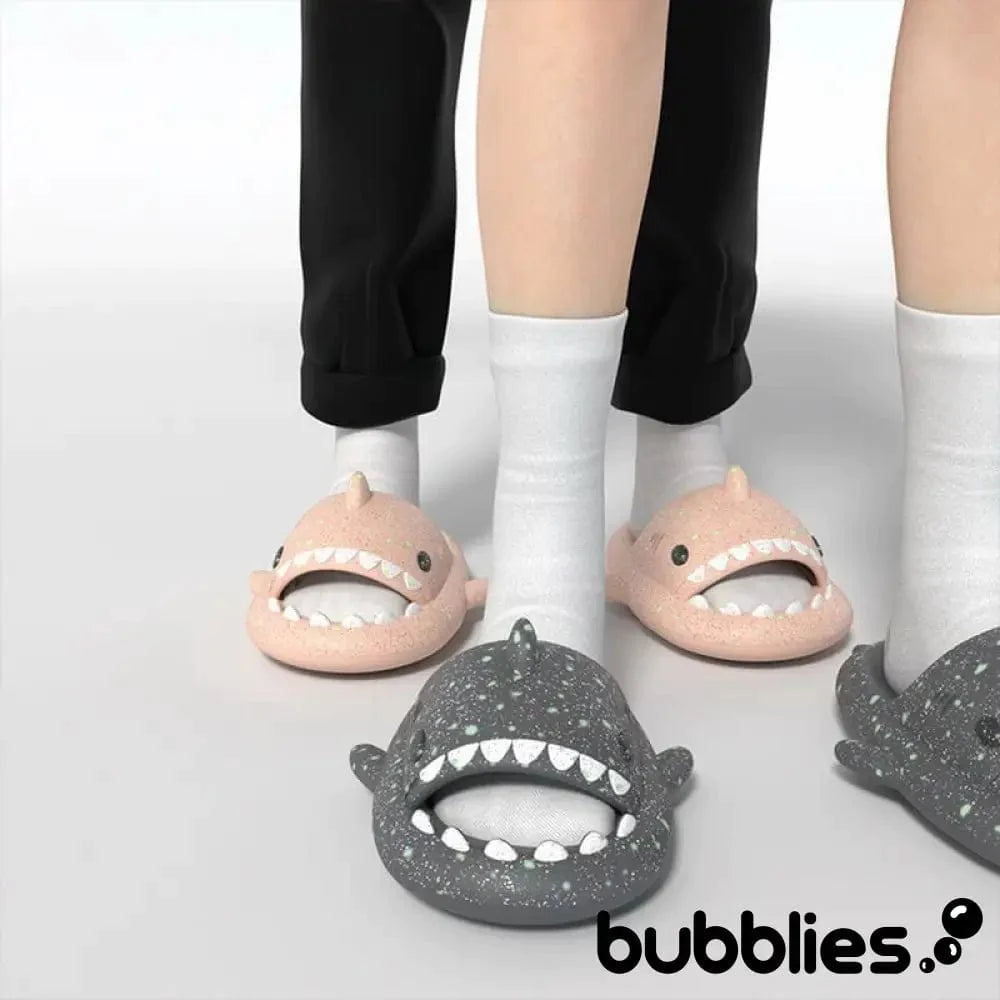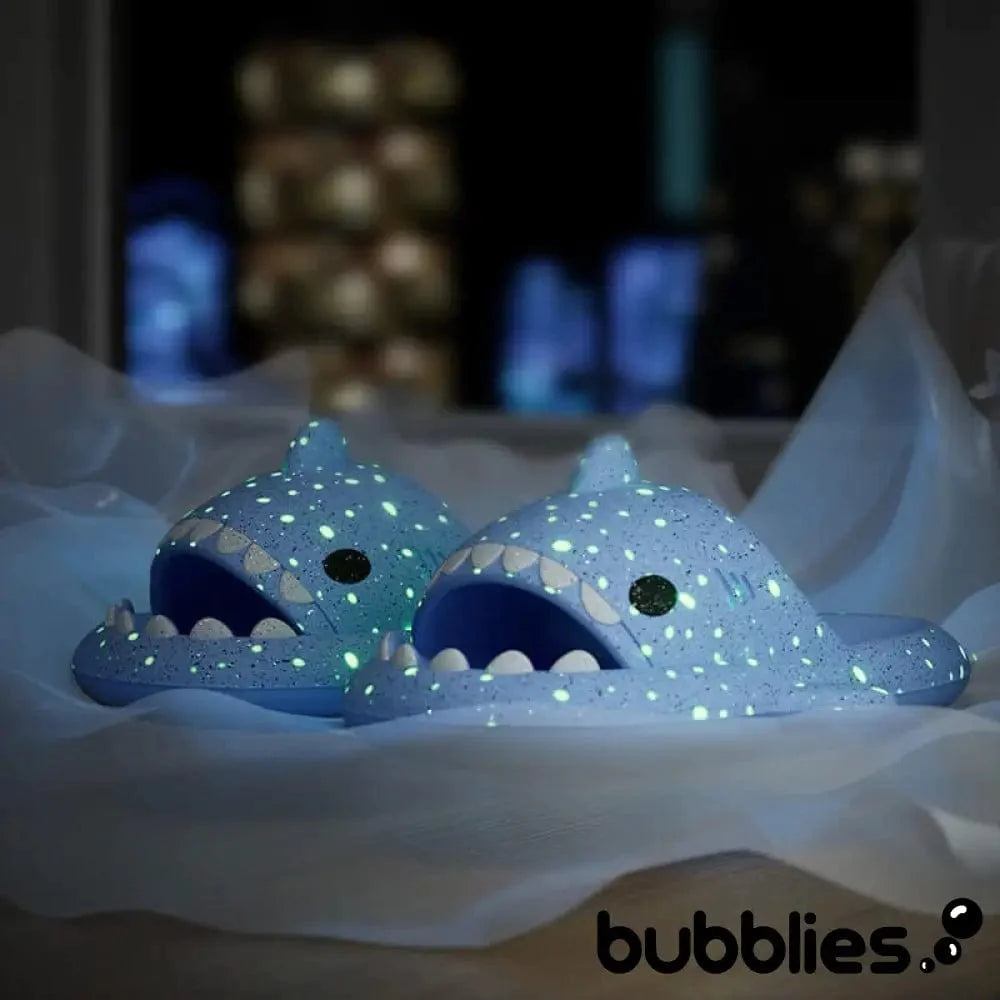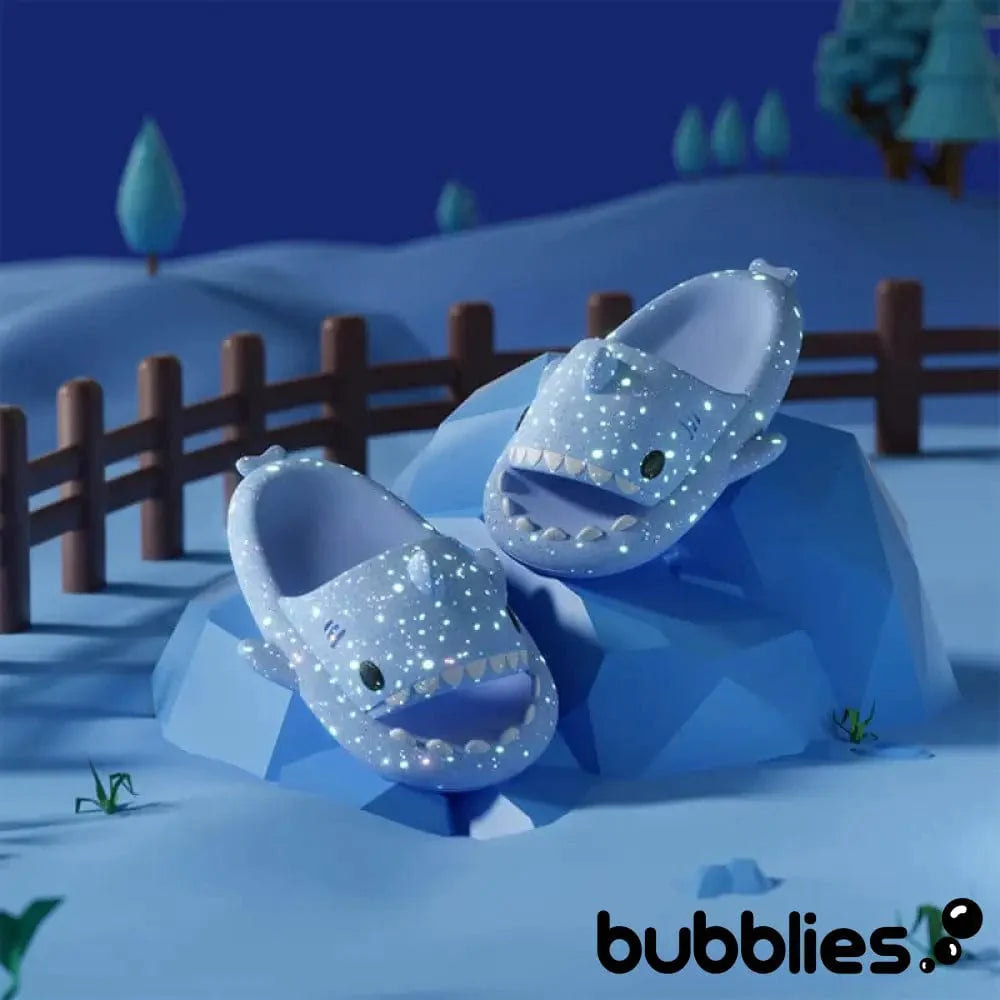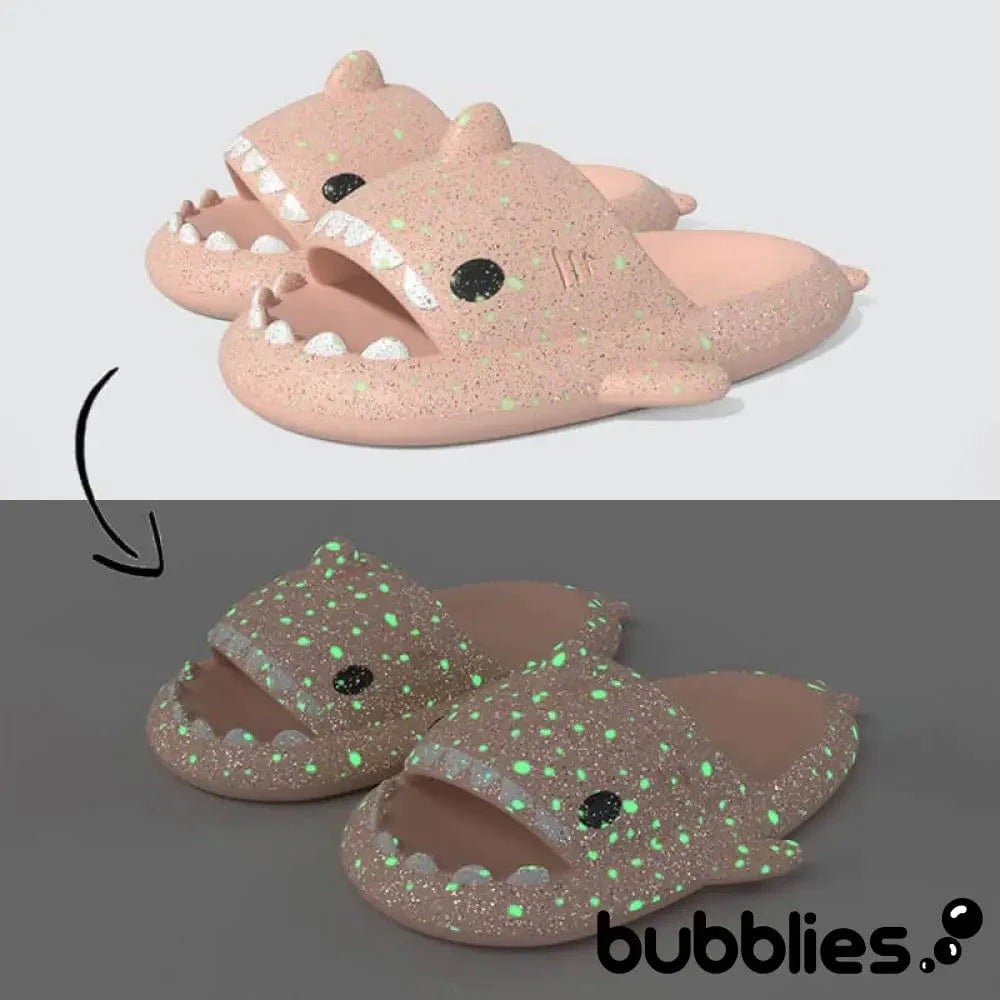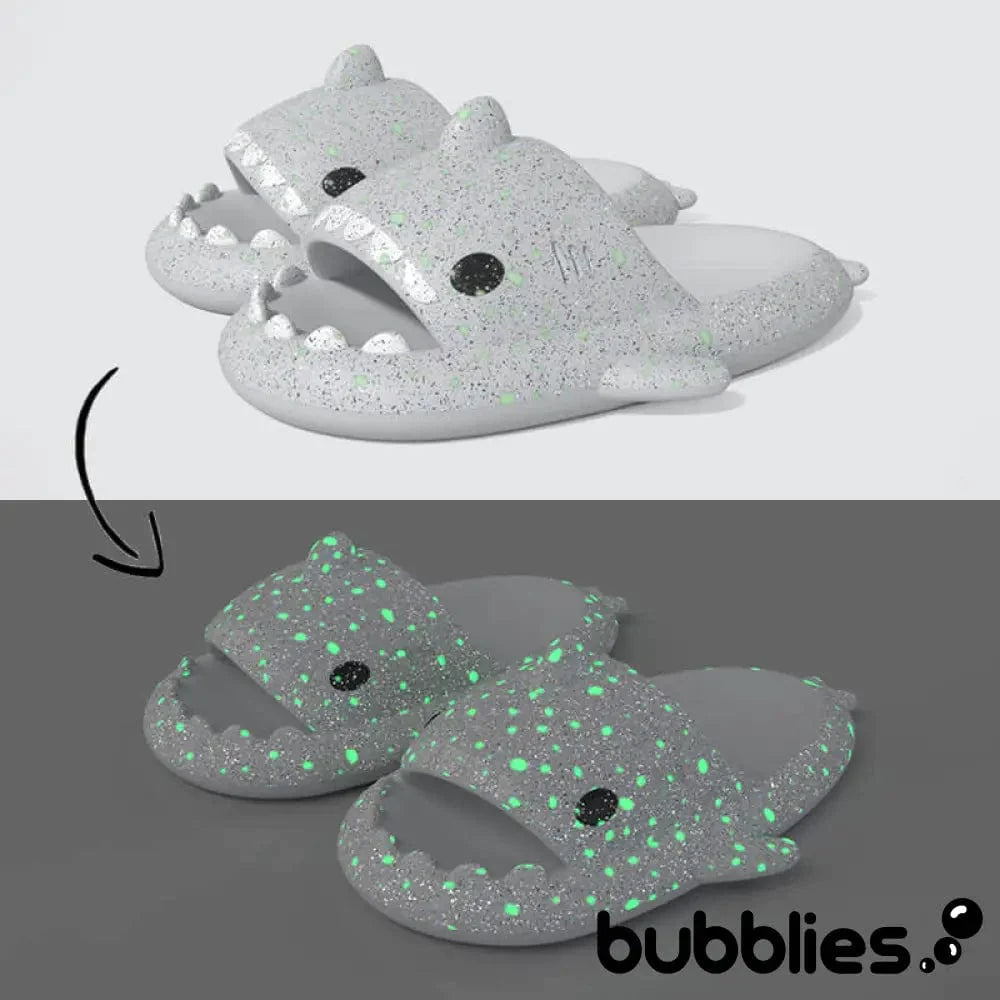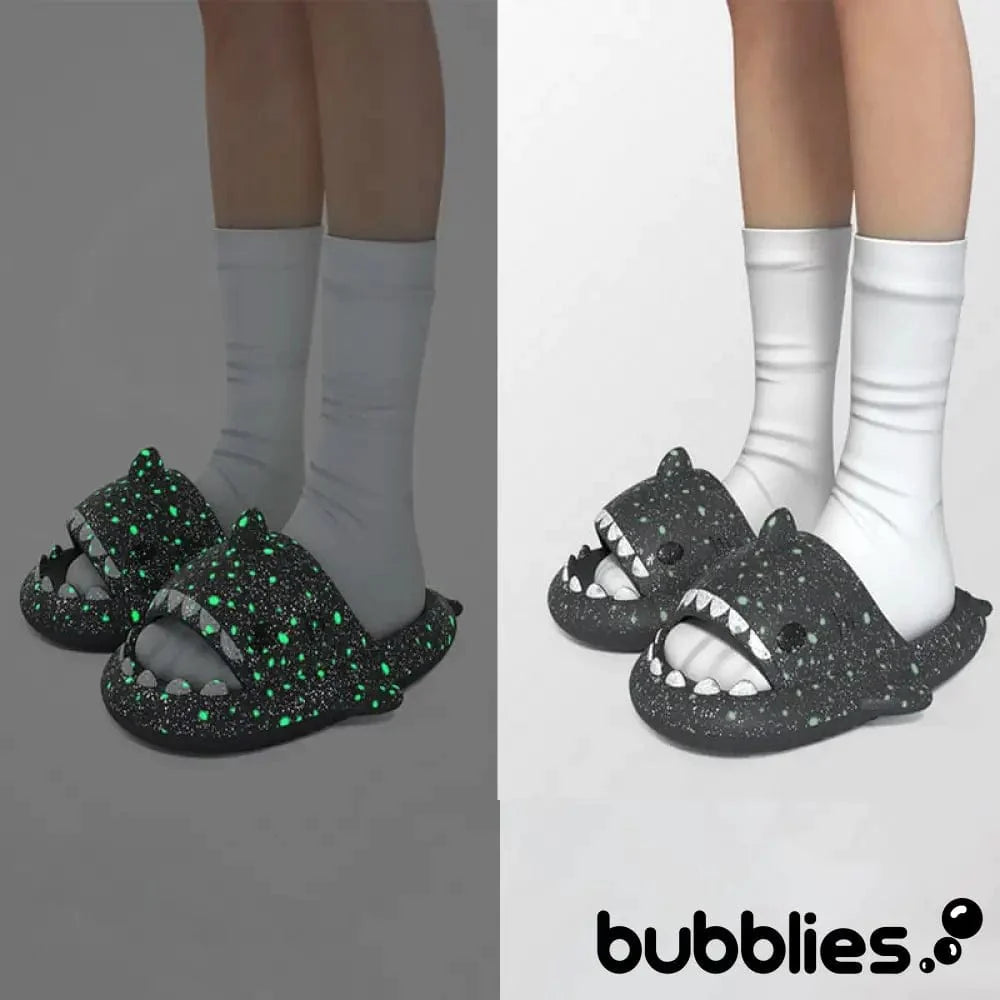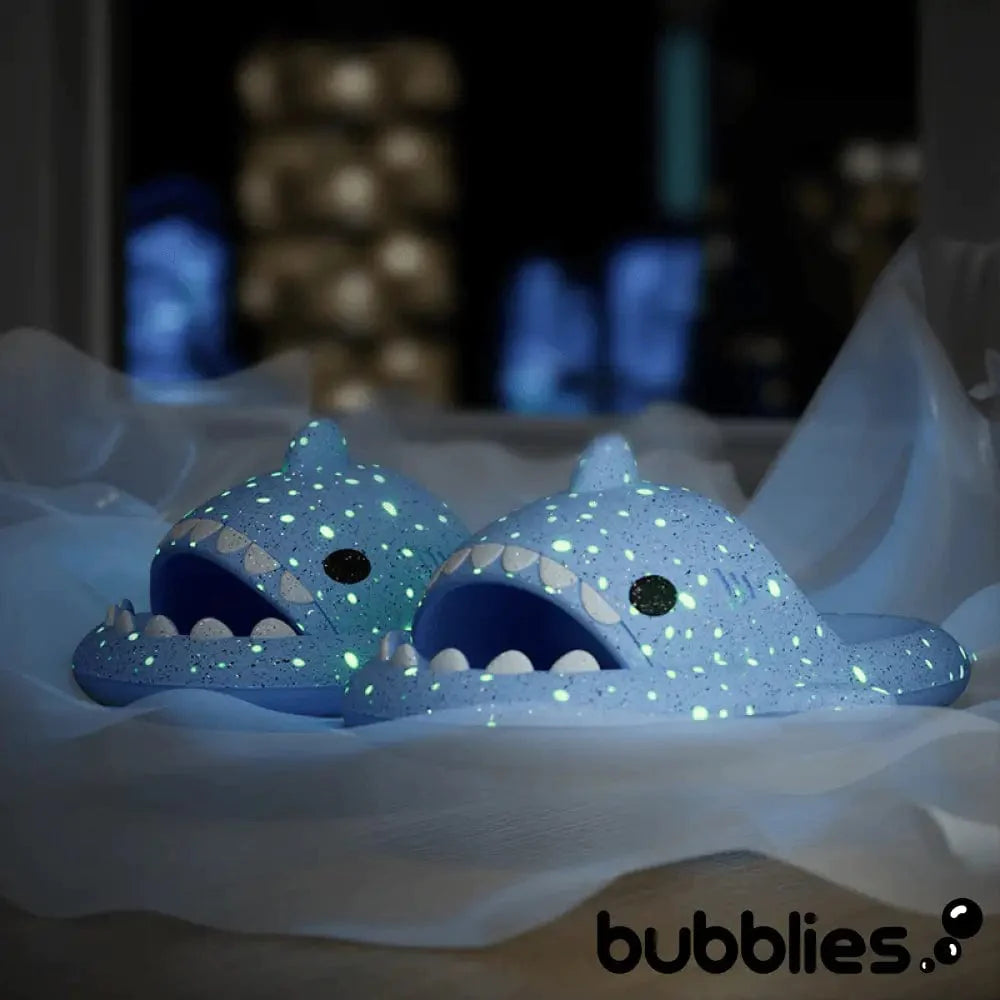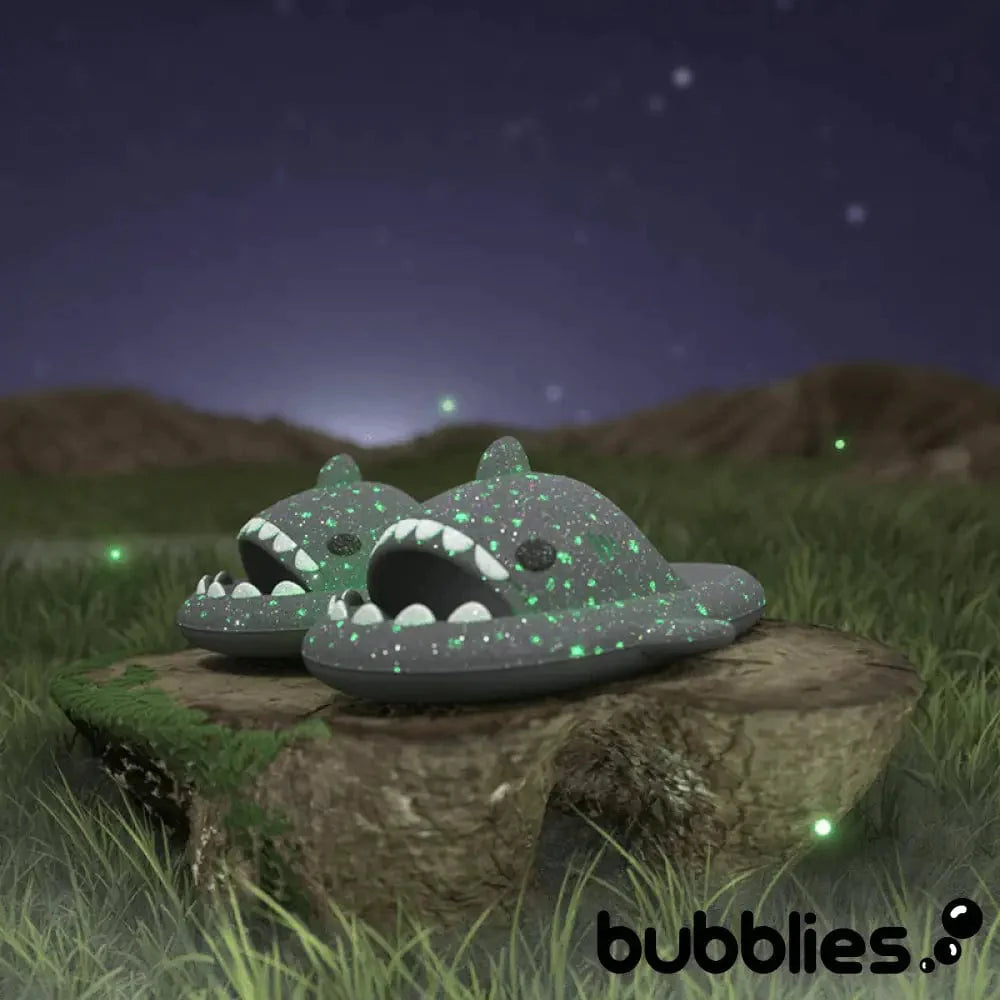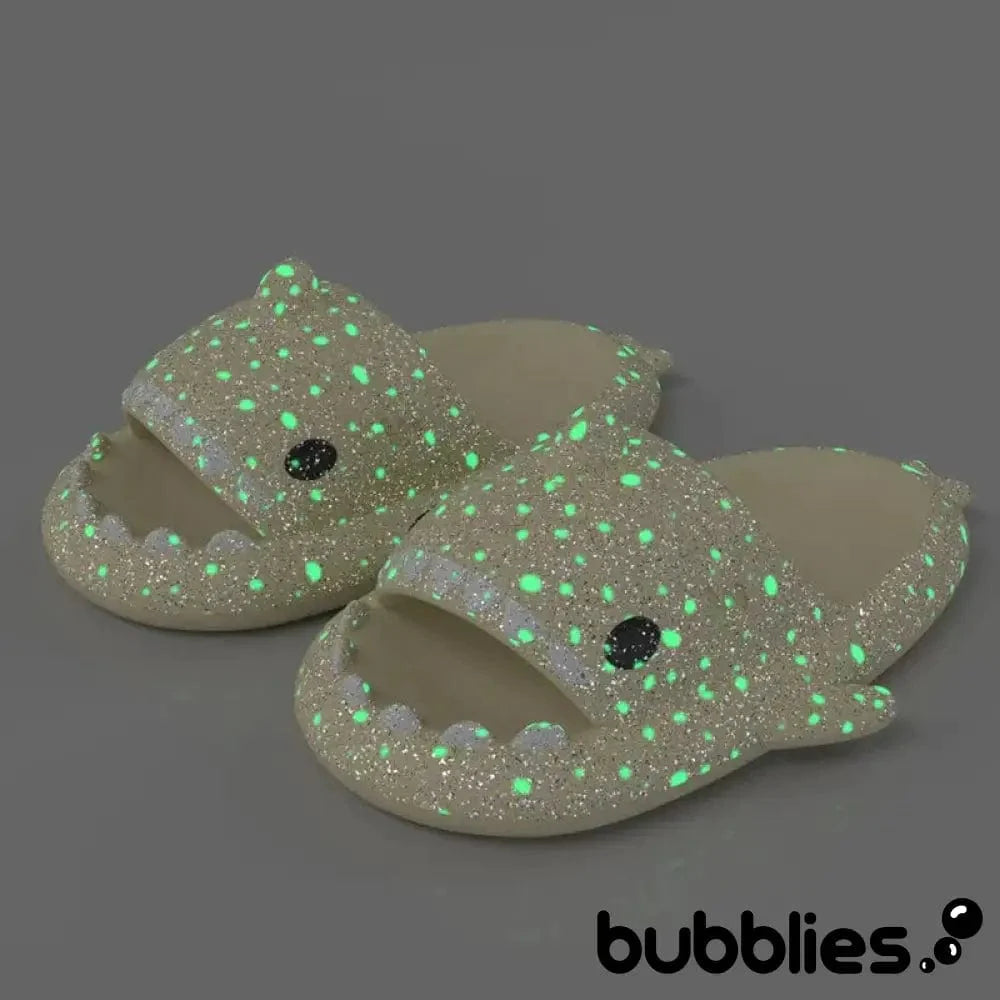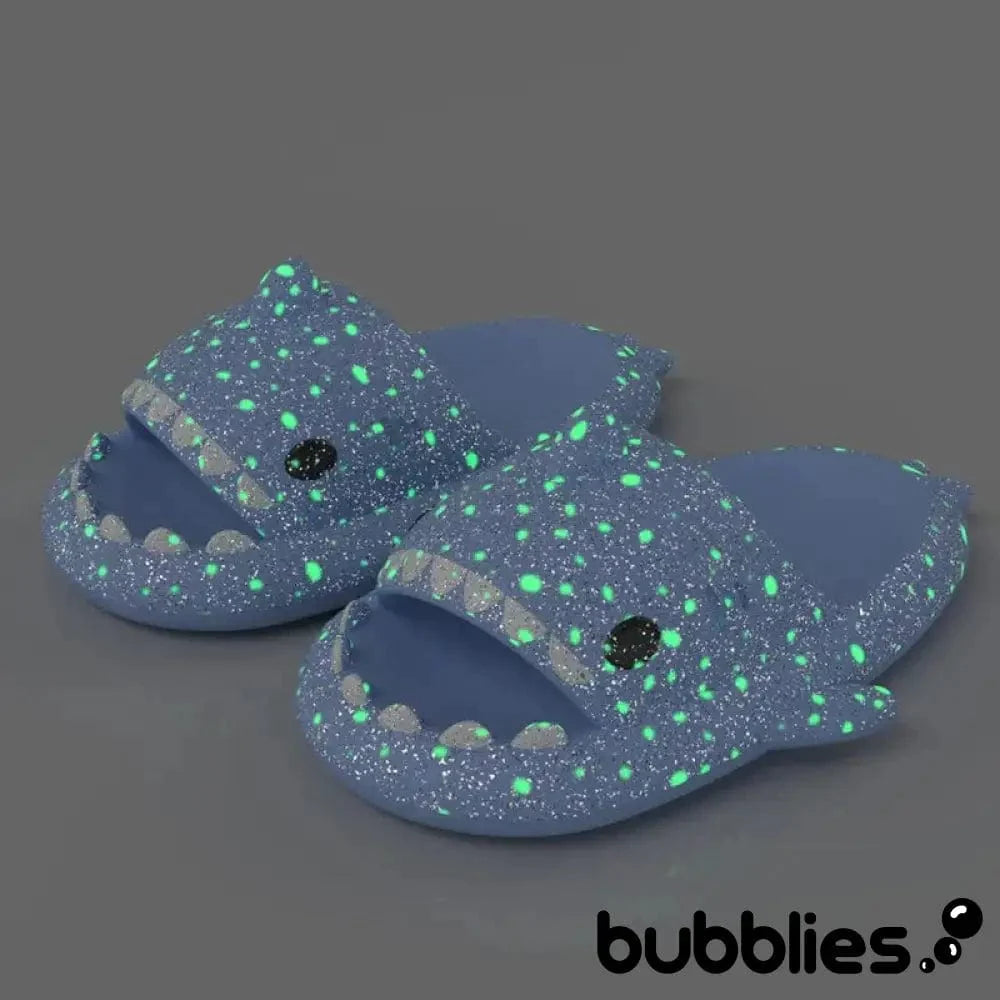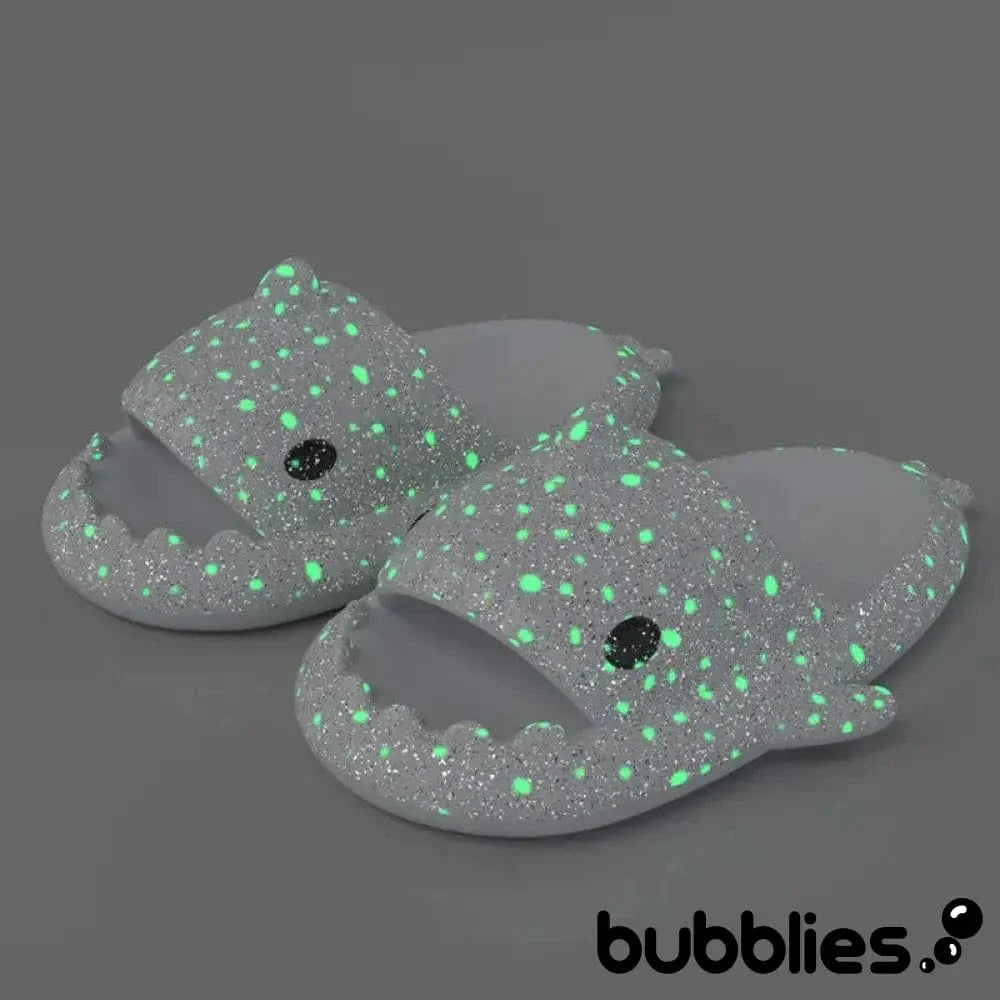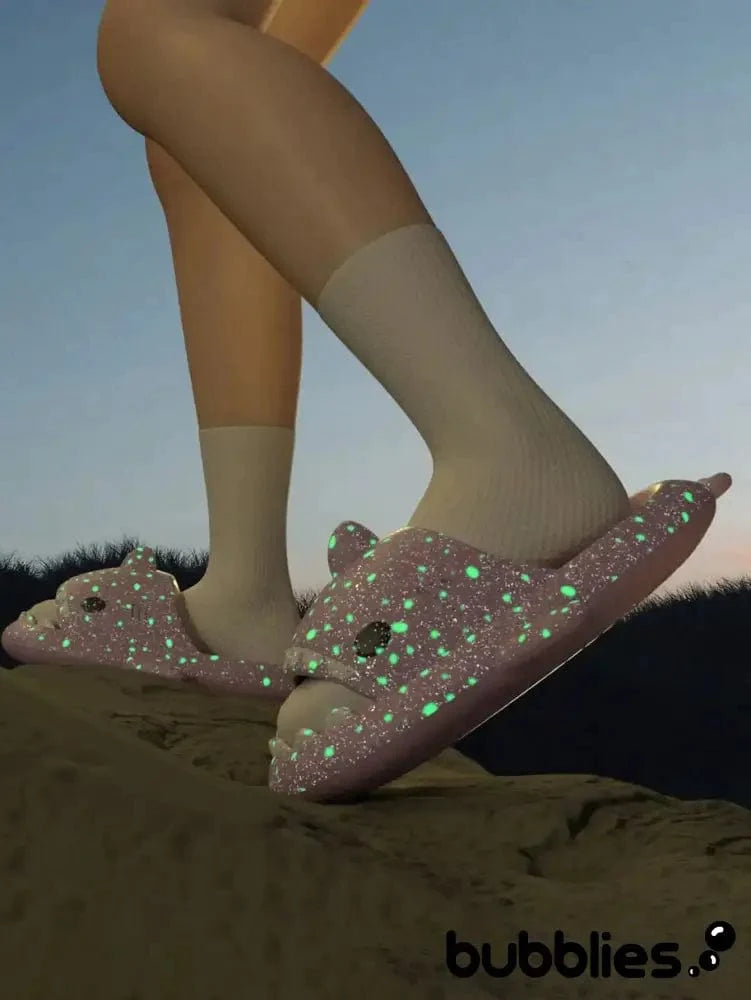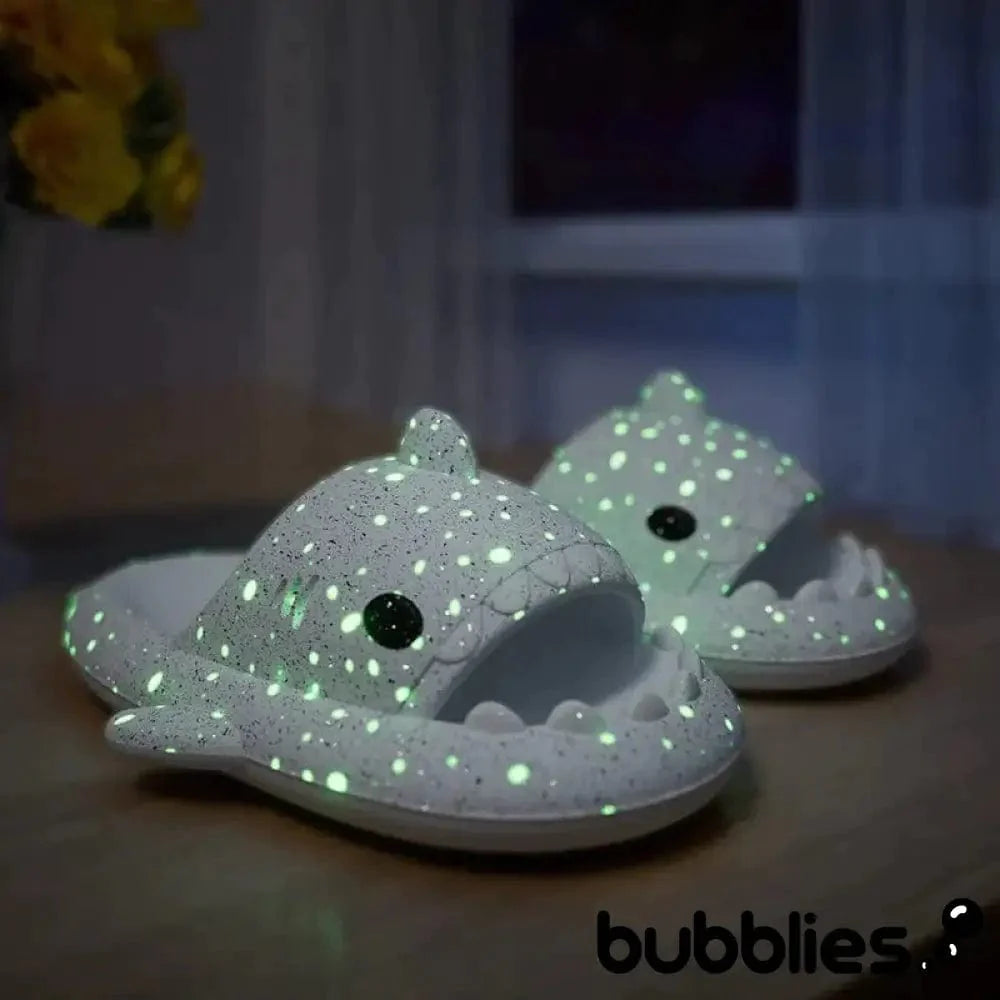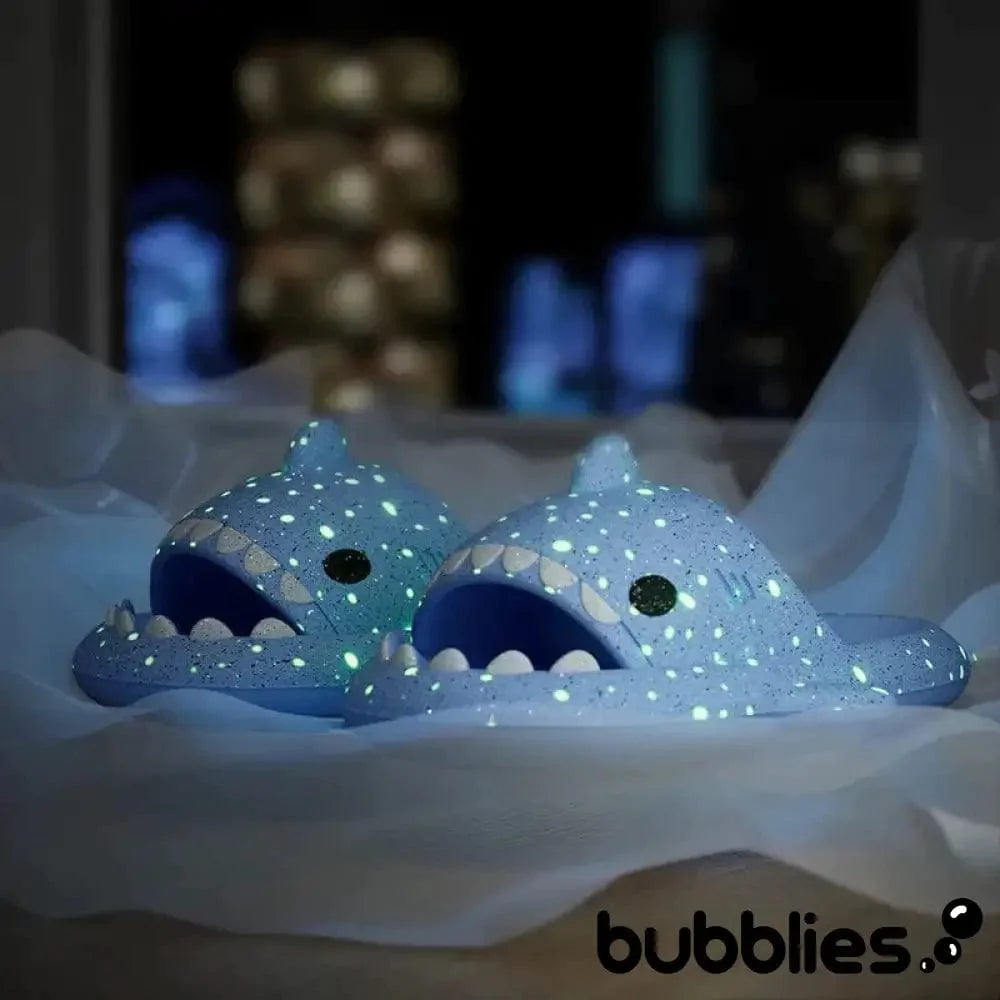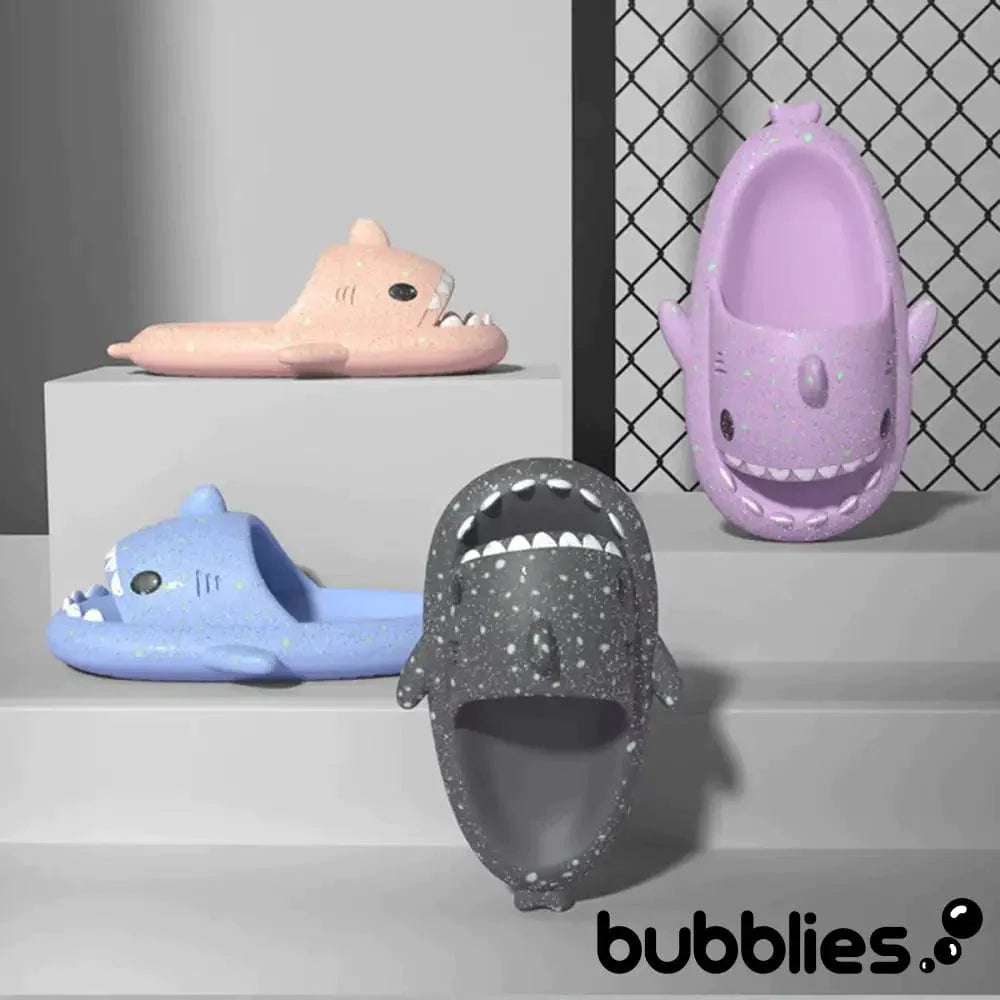 Sharkies™ Shark Slides - Galaxy

---
Bubblies fit true to size.

PLEASE ORDER YOUR REGULAR SHOE SIZE 🙂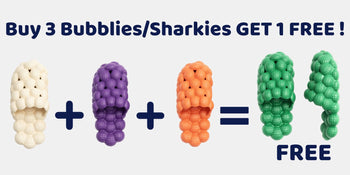 30 Days satisfaction guarantee

not satisifed with your order? we accept exchanges and returns within 30 days of delivery.*

please check our full return / exchange policy here.
The Enthralling Sharkies™ Shark Slides - Galaxy!

Immerse yourself in the galactic wonder of the Sharkies™ Shark Slides - Galaxy. Artfully crafted from highest quality EVA foam, these captivating shark-themed slides embrace not just the charm of the mysterious underwater predator, but are also glowing in the dark. Slip on these soft, supple slides and ascend into an unparalleled comfort journey akin to traversing the Milky Way. Observe as they adapt to your feet, providing a fit so snug, it's akin to diving headfirst into an enchanting sea of constellations.

Glow in the Dark Shark Slides


Enter a domain where comfort collides with fun. The Sharkies™ Shark Slides - Galaxy boast ultimate comfort while encompassing an aesthetically pleasing design. The unique shark design is sure to turn heads and spark conversations.

Illuminate your nighttime adventures with our Galaxy Shark Slides. Crafted for the bold and the adventurous, these slides are a fusion of impeccable design and innovative technology. Whether you're at a beachside bonfire or roaming the halls at midnight, our Shark Slides galaxy that glows at night ensure you're not only seen but also remembered. Step into the limelight, leave a glowing trail, and let your footwear do the talking.

Experience the Underwater Marvel - Like Never Before

Our Shark Slides collection embodies the spirit of the ocean's most formidable predator while also promising you unprecedented levels of relaxation and style. Unleash your playful side with our selection of premium footwear, and step confidently into your own magical journey. Let the Sharkies™ Shark Slides - Galaxy be your perfect partner for this voyage.

Characteristics of the Sharkies™ Shark Slides - Galaxy

Luminous Brilliance:

Harnessing advanced glow-in-the-dark materials, these slides light up with an ethereal glow, turning every stride into a spectacle.

Made from premium EVA foam for unparalleled comfort
Fun and unique shark design that motivates conversation
Feels like walking on a cloud with their lightweight and cushioning feature
Provides Acupressure Therapy, contributing to improved health and well-being
Bear witness to the happy reviews from over 10.000 customers who love their Shark Slides
This product has no reviews yet.
This product has no reviews yet.