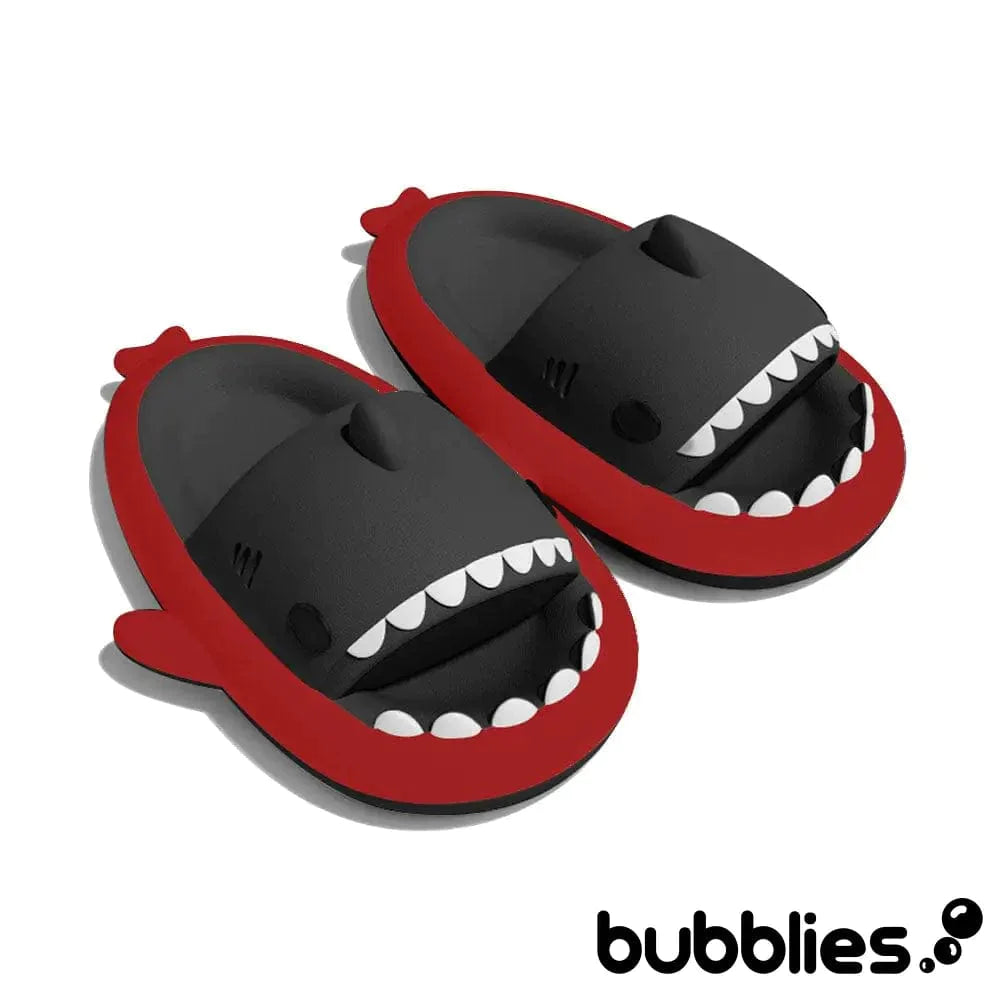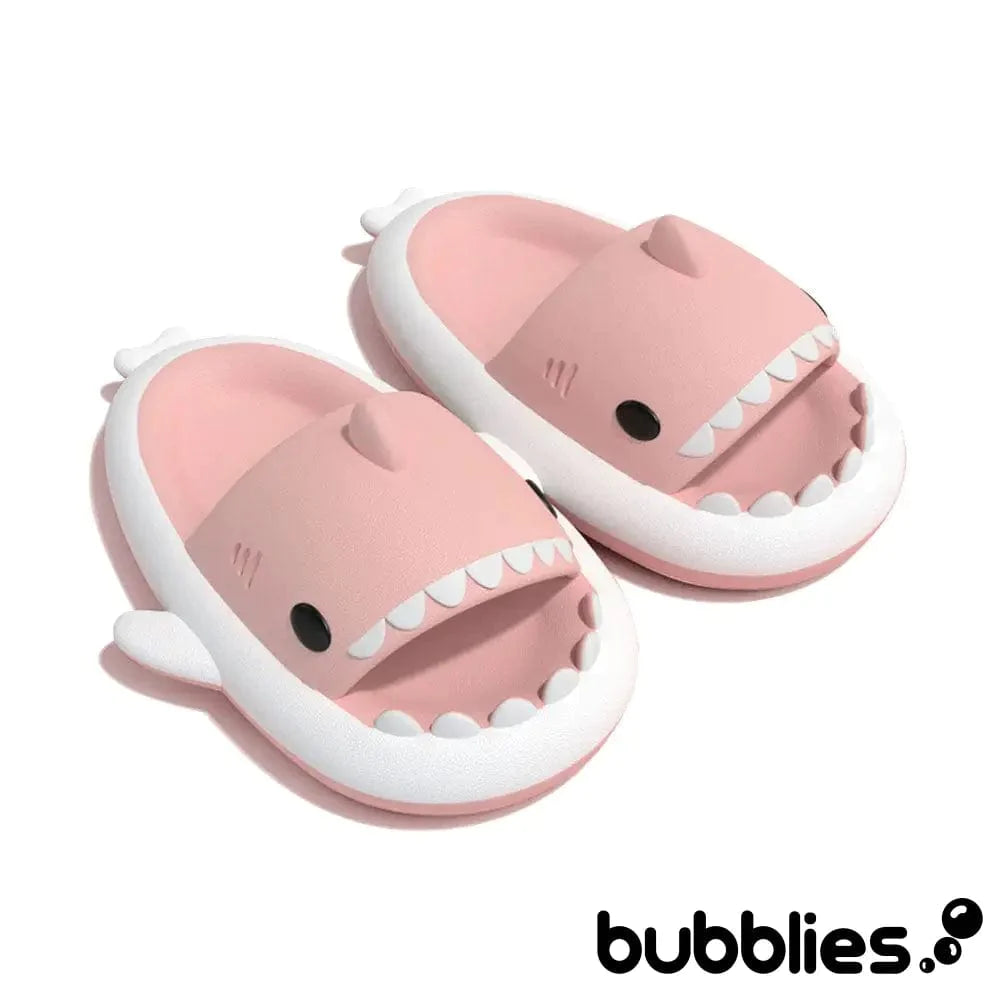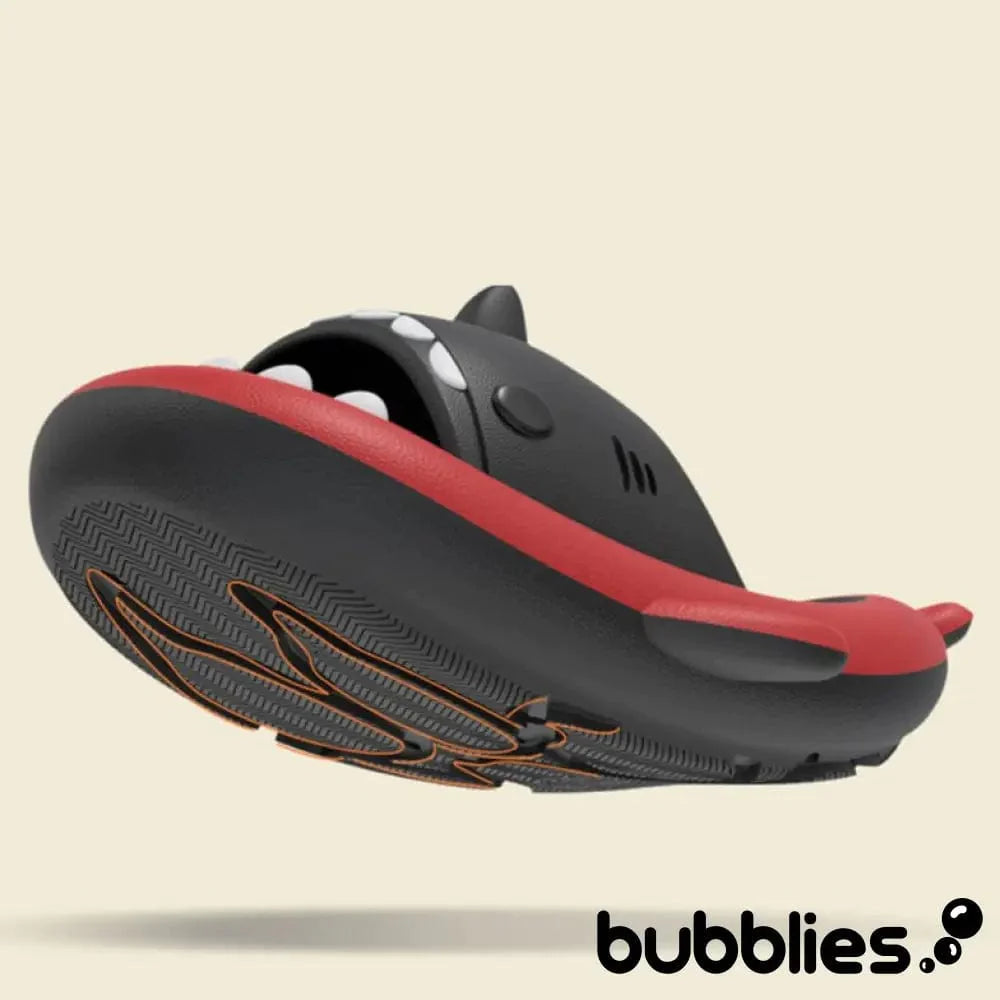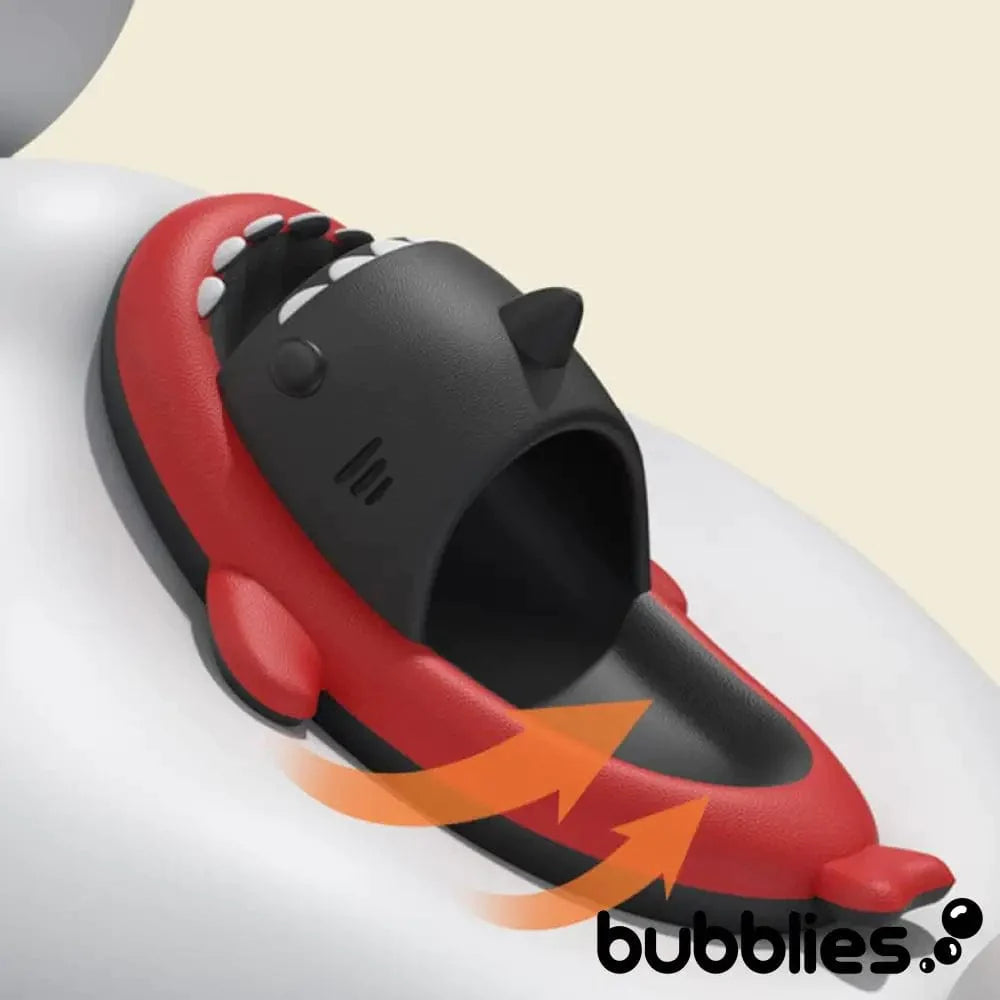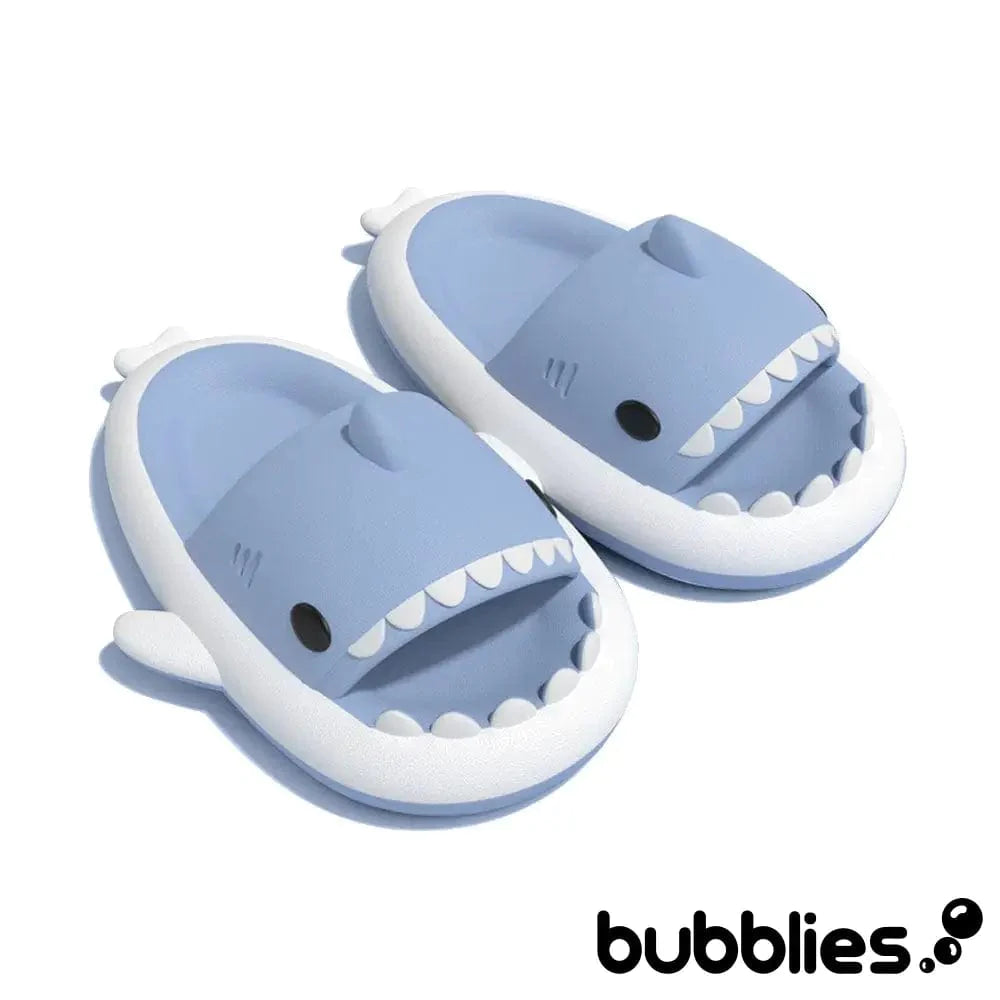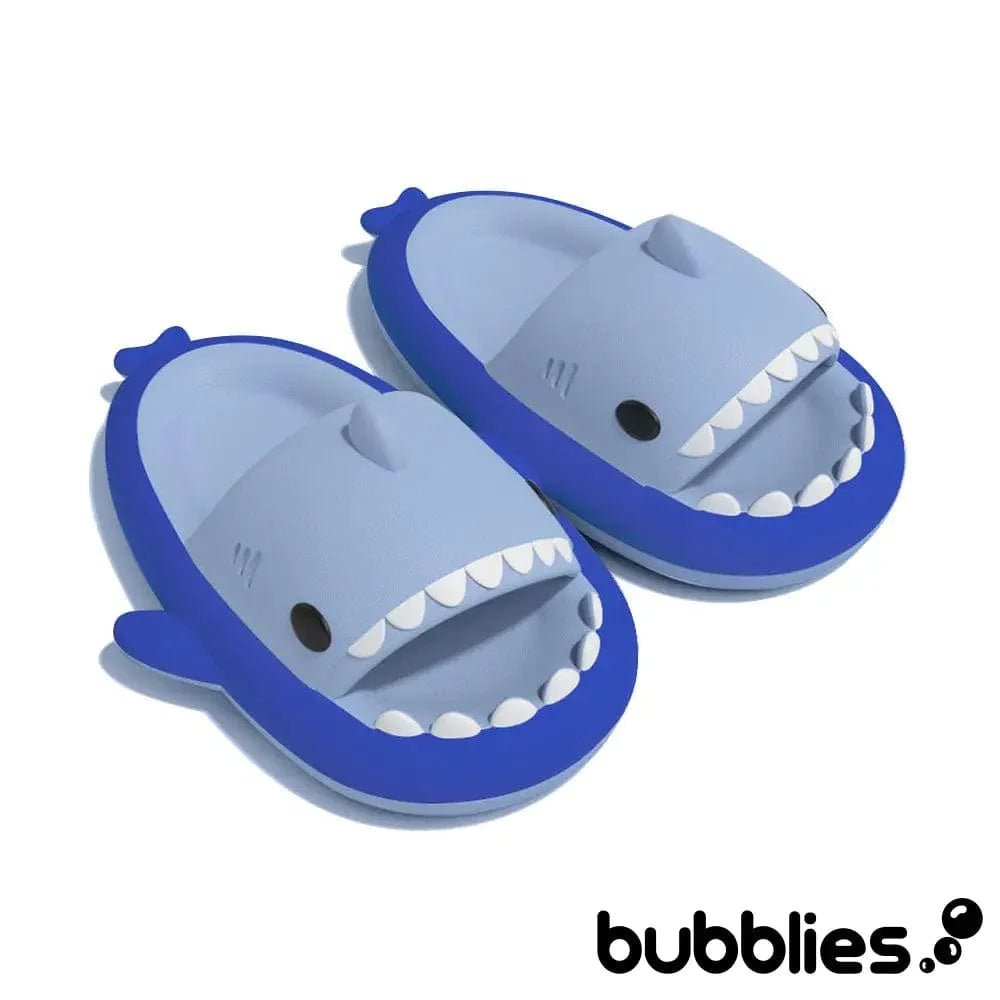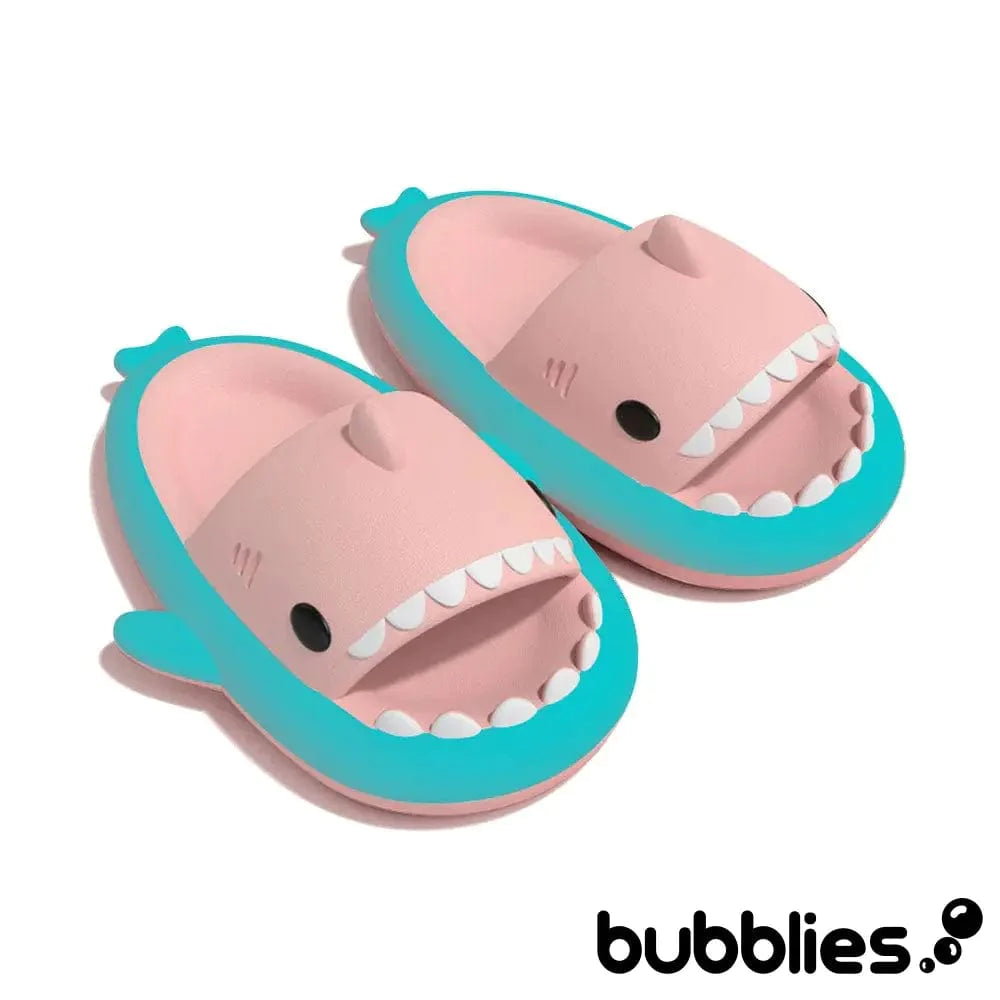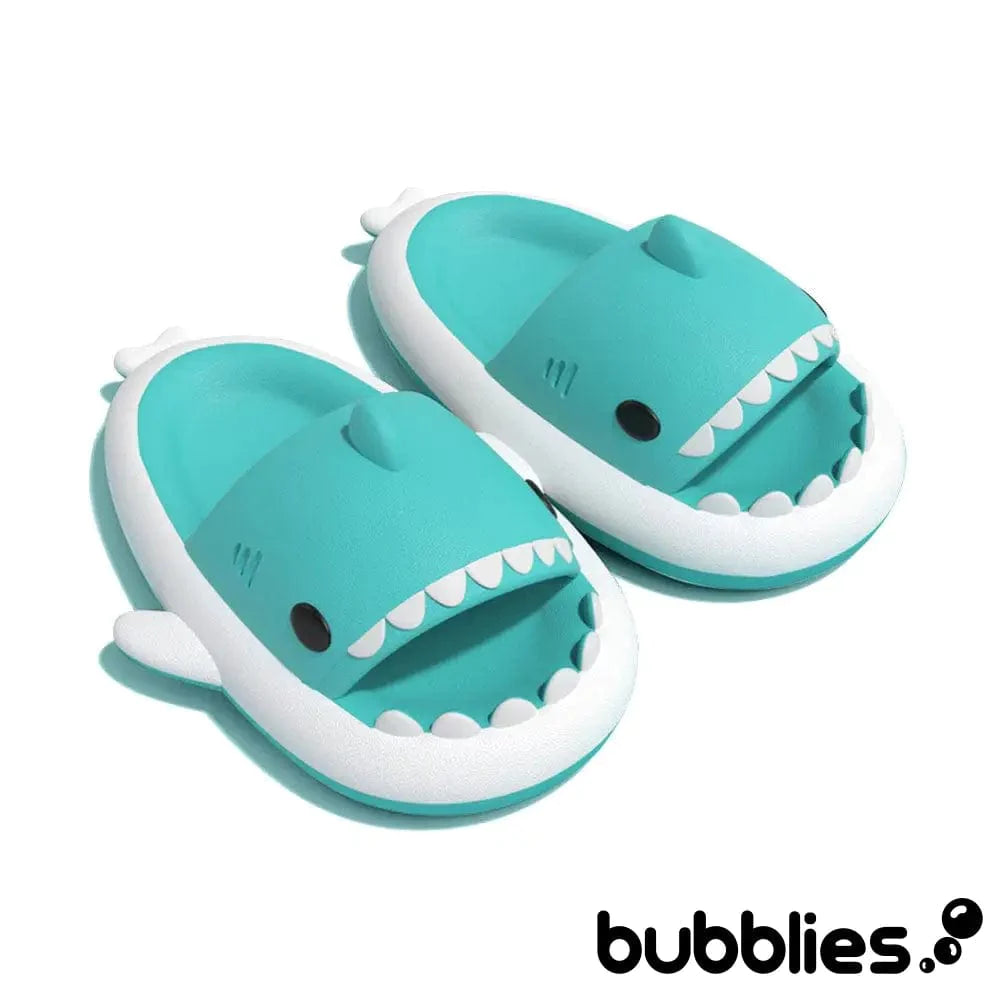 Sharkies™ Shark Slides - Duo

---
Bubblies fit true to size.

PLEASE ORDER YOUR REGULAR SHOE SIZE 🙂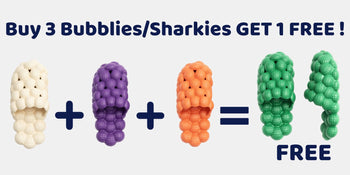 30 Days satisfaction guarantee

not satisifed with your order? we accept exchanges and returns within 30 days of delivery.*

please check our full return / exchange policy here.
Unveiling the Sharkies™ Shark Slides - Duo

Immerse your feet into the oceanic comfort of our Sharkies™ Shark Slides - Duo , a perfect blend of whimsical style and ultimate comfort. A beloved creation of Bubblies, these slides embody a playful charm reminiscent of the deep blue. Tailored for the indulgent souls desiring a unique touch in their everyday footwear, feel the soft caress of the EVA foam cradle your feet, creating a walk not far from treading on fluffy clouds.

Encapsulating Realism: A Homage to the Marine Hunters

Bubblies' Shark Slides, much more than a pair of quirky footwear, captures the essence of the enigmatic marine hunters in a fun, harmless form. From the meticulously crafted, gentle shark teeth to the dorsal fins lending a realistic appeal, each aspect is a nod to the majestic powerhouse of the ocean depths, transformed seamlessly into a comfort haven for your feet.

Innovative Footwear Conversing Your Unconventional Style

Preserving the distinct fashion needs of our 10,000+ happy customers, these Shark Slides speak volumes of your unconventional style and poised comfort. Besides the elegant design, they also incorporate an underfoot acupressure therapy, uplifting your every stride. Let these adorable Shark Slides carry you through a myriad of occasions, leaving an indelible impression.

Characteristics of the Sharkies™ Shark Slides - Duo

Ultimate Comfort: Crafted from high-grade EVA foam for a cushy feel.
Unique Design: Shark-inspired design lending a playful vibe to your footwear.
Acupressure Therapy: Offers therapeutic effects with every step.
Stylish Appeal: A fun addition to your quirky style statement.
Satisfied Customers: Join the league of our 10,000+ satisfied wearers.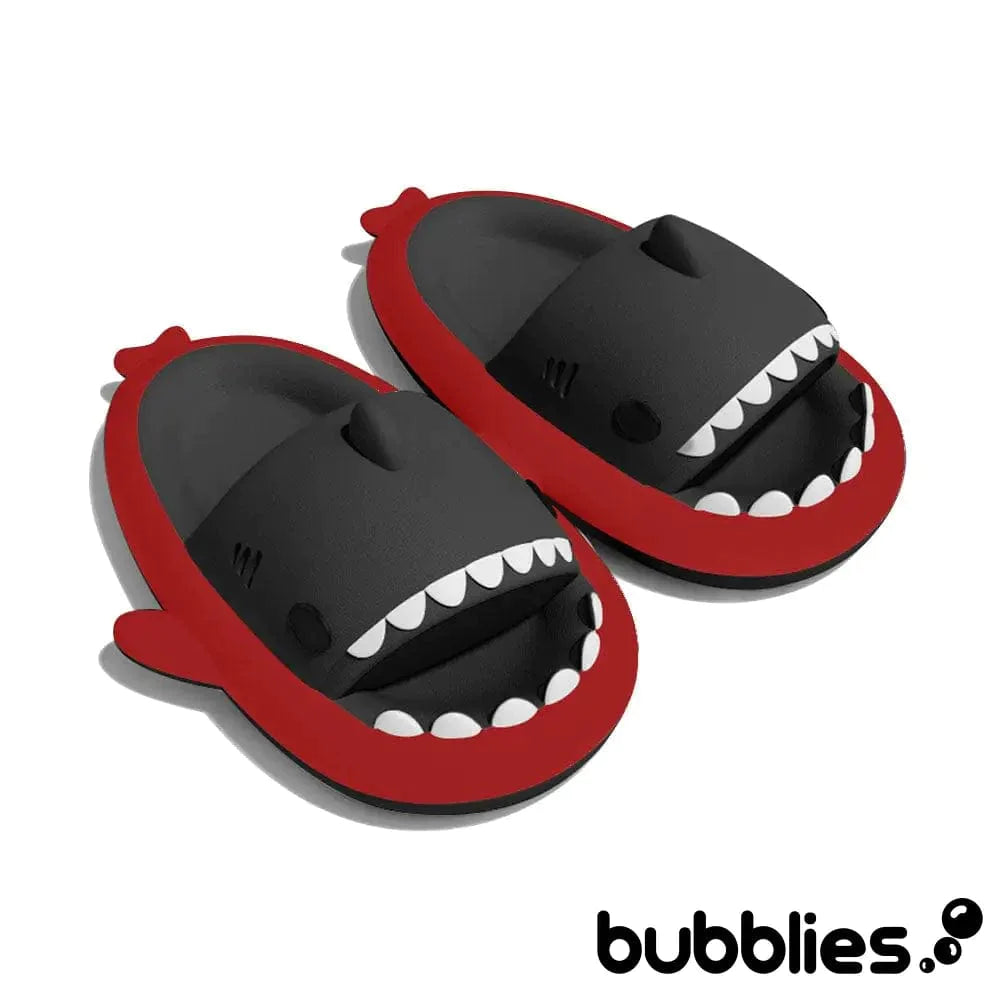 This product has no reviews yet.
This product has no reviews yet.