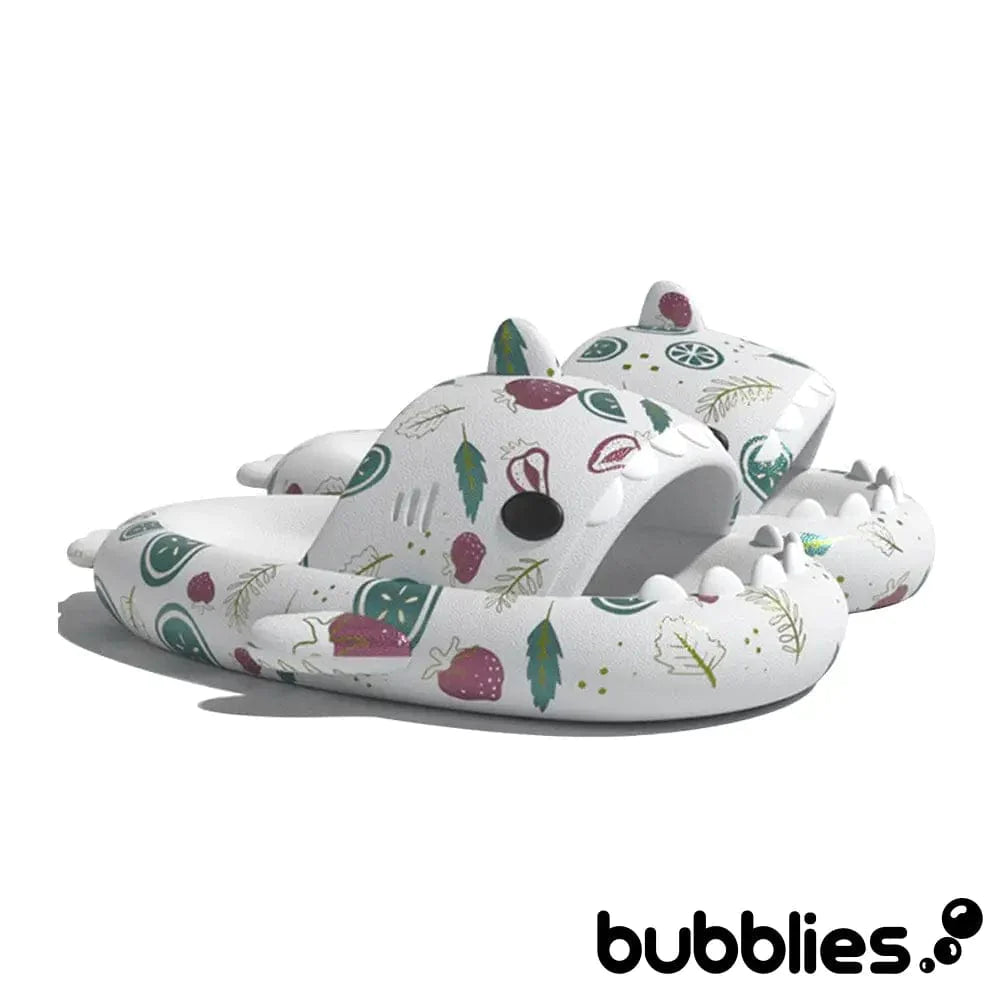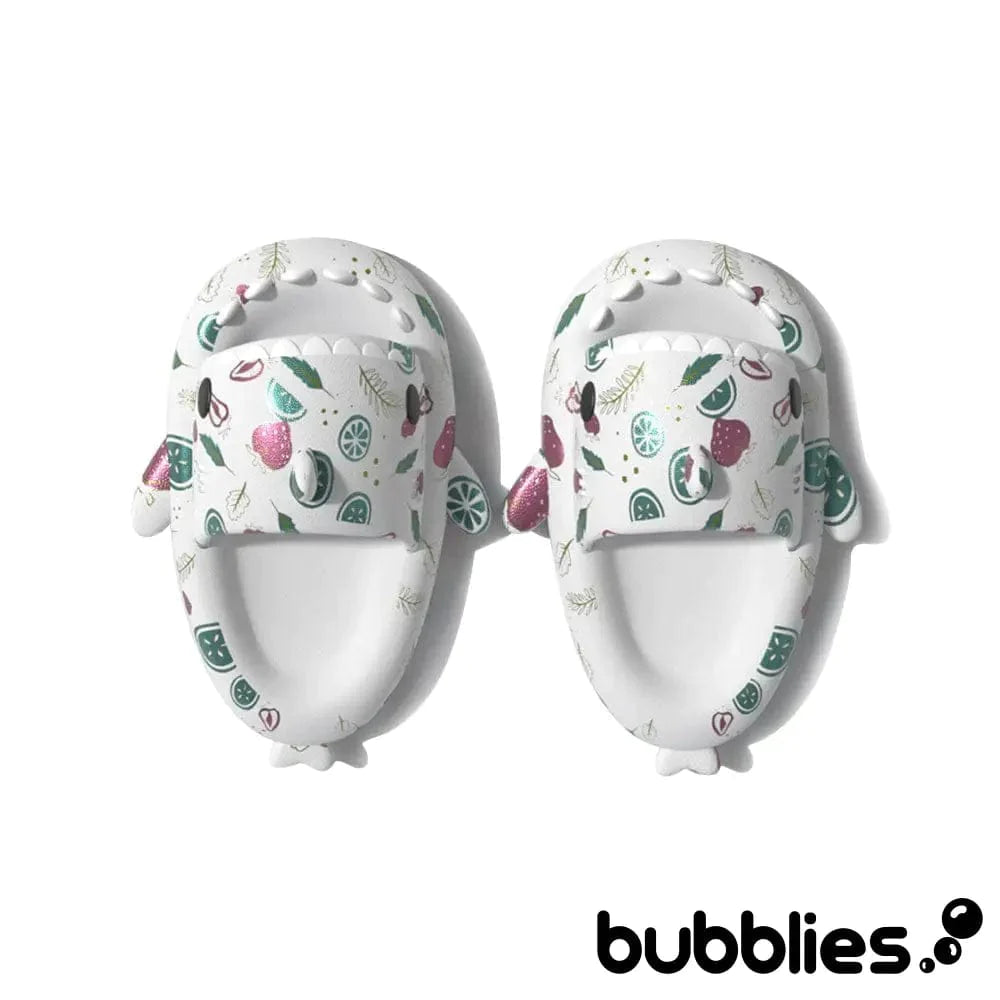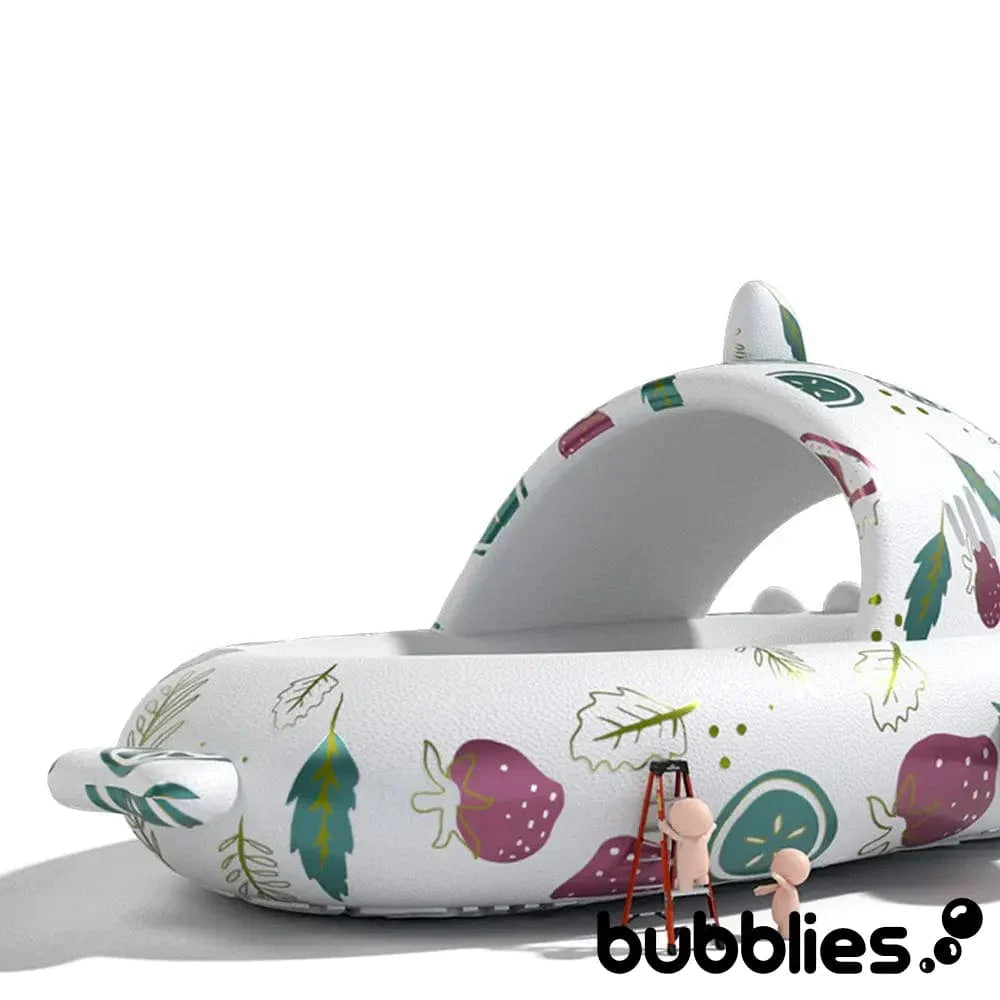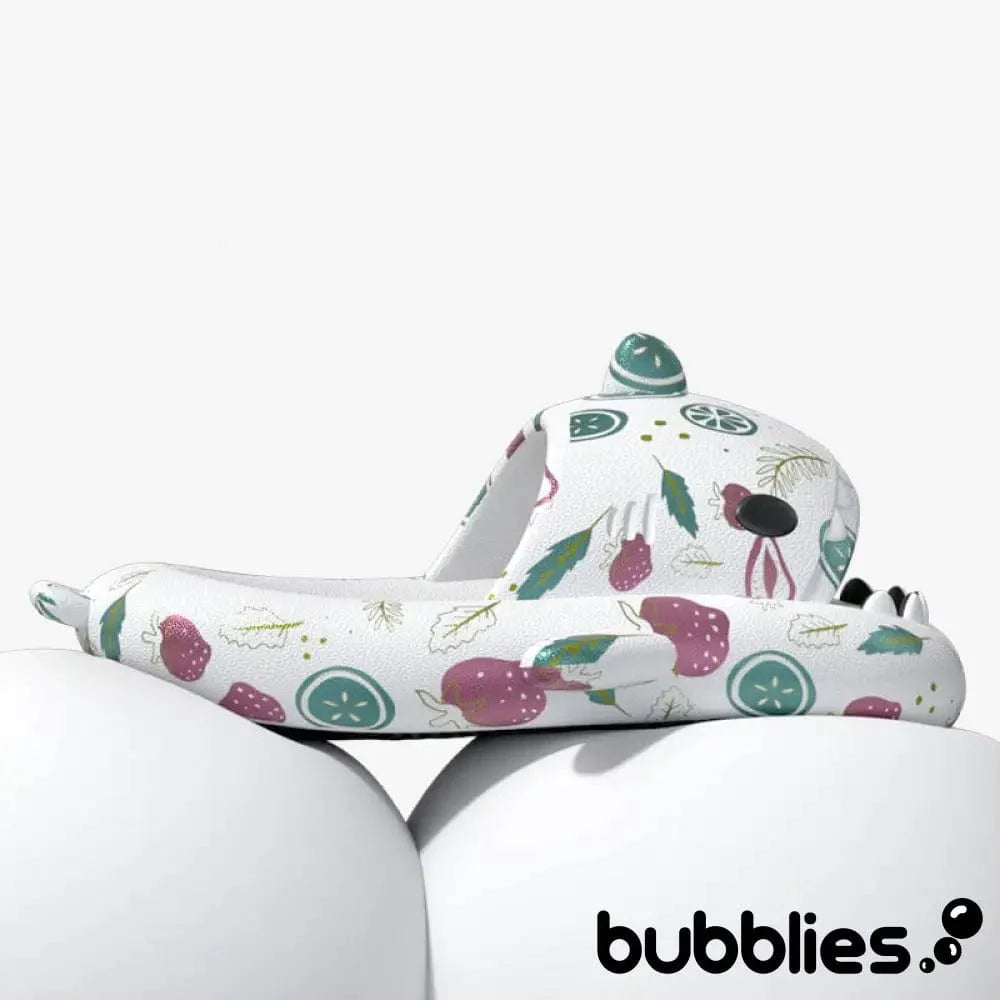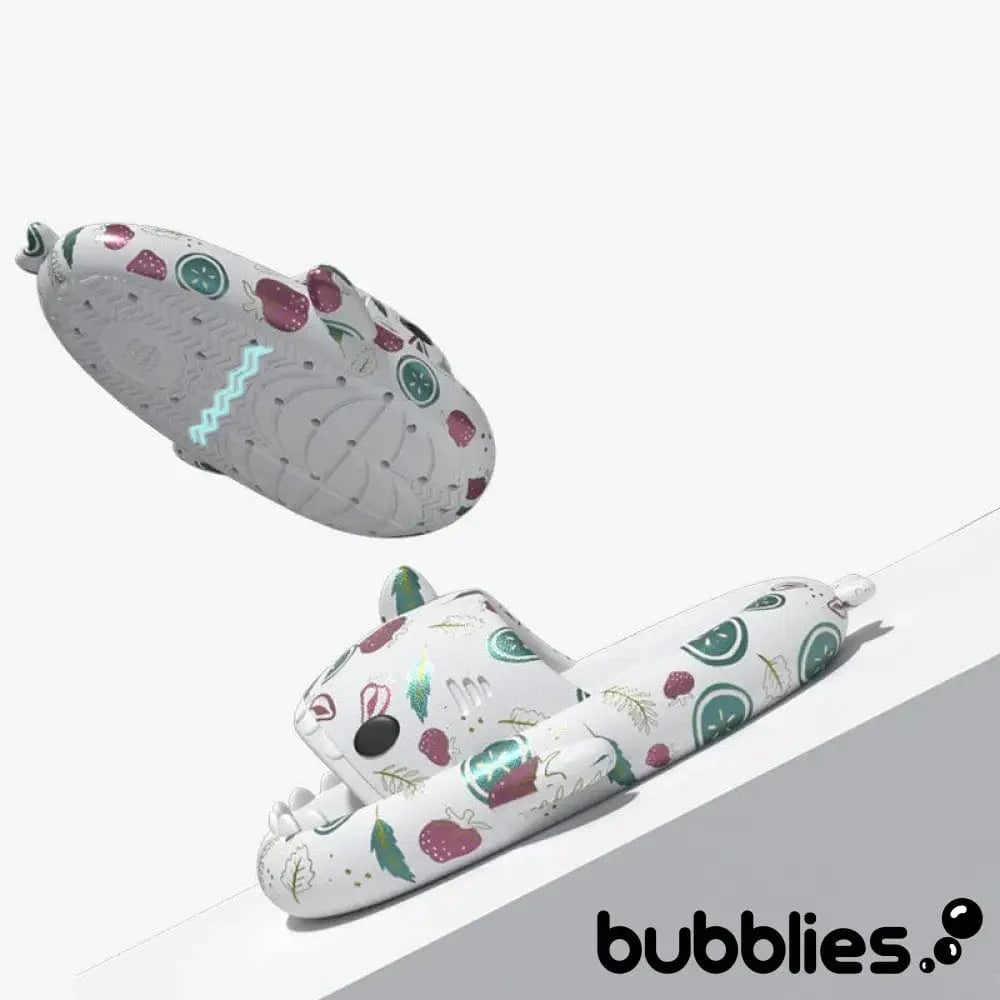 Sharkies™ Shark Slides - Fruity

---
Bubblies fit true to size.

PLEASE ORDER YOUR REGULAR SHOE SIZE 🙂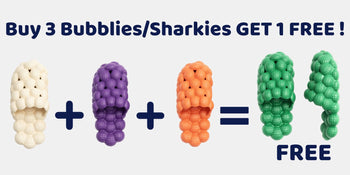 30 Days satisfaction guarantee

not satisifed with your order? we accept exchanges and returns within 30 days of delivery.*

please check our full return / exchange policy here.
Experience the Unique Comfort of Sharkies™ Shark Slides - Fruity

Escape the ordinary and immerse your feet in the fantastical world of Shark Slides. Imagine: a sunny beach day, your feet embraced by the plush softness of premium EVA foam, shaped into the form of cheerful, fruity-colored sharks. That is the paradise escape Sharkies™ Shark Slides - Fruity promises with every step. Who said comfortable footwear couldn't be fun?

A Symphony of Comfort and Realism

Our Sharkies™ aren't just appealing to the eye; they are a testimony to our commitment to luxury and functionality. Made from superior EVA foam, each slide pampers your feet with ultimate comfort, making every step feel like walking on a cloud. The charming shark design, with its detailed features and vibrant fruity colors, injects a playful element into these practical slides. The Sharkies™ Shark Slides - Fruity perfectly blend high-quality materials, expert craftsmanship, and an appealing design, giving you a footwear experience like no other.

Dive into a Sea of Style

The Sharkies™ Shark Slides - Fruity are more than just comfortable slippers. They are a bold expression of your vibrant personality. Put them on and let the combination of their vibrant, fruity colors and delightful shark design brighten your day or steal the spotlight at your next beach gathering. This is not only a pair of slides but your ticket to join 10,000+ happy Bubblies' customers who value comfort, style, and flair.

Characteristics of the Sharkies™ Shark Slides - Fruity

Whimsical, realistic shark design
Handcrafted from top-quality EVA foam
Multifunctional, suitable for indoor and outdoor wear
Highly durable and resistant to wear and tear
Provides unparalleled comfort, perfect for all-day wear
Bright, fun and fruity colors to enhance your style
Easy to clean and maintain
Designed to provide Acupressure Therapy to keep your feet healthy and energized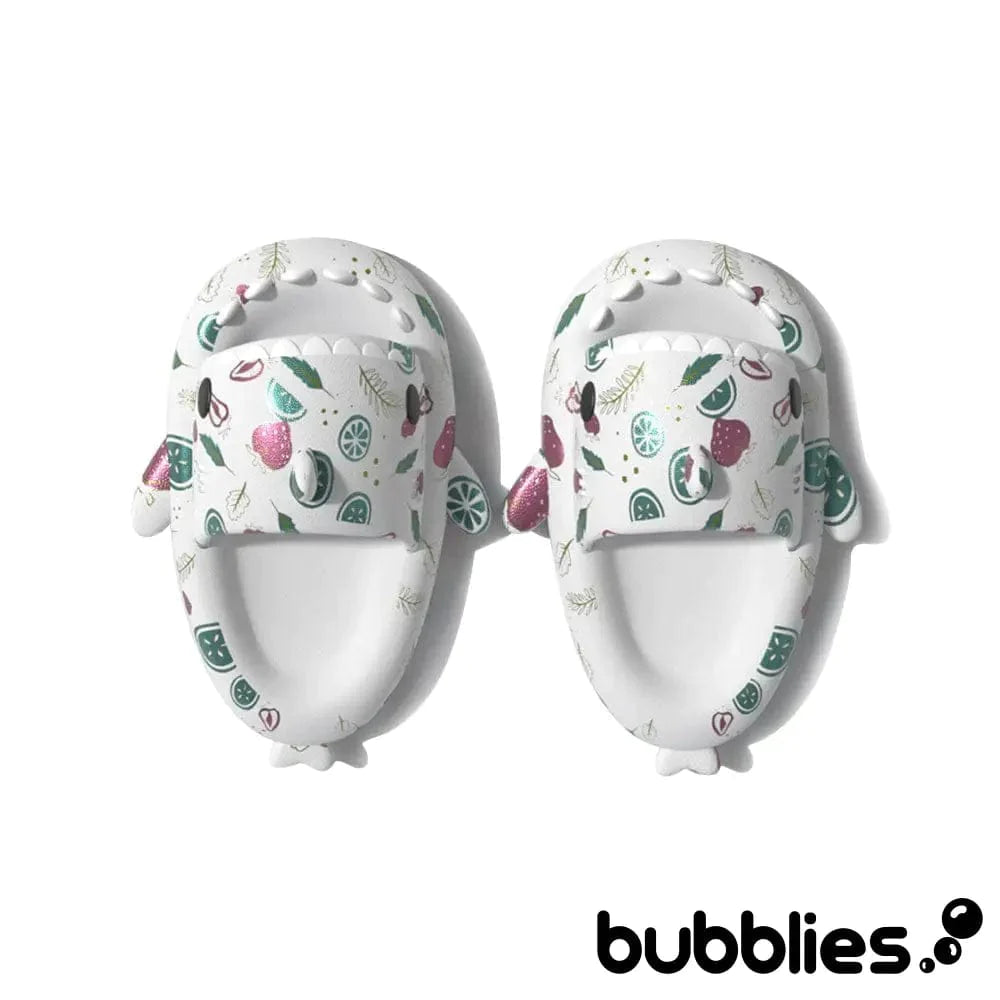 This product has no reviews yet.
This product has no reviews yet.