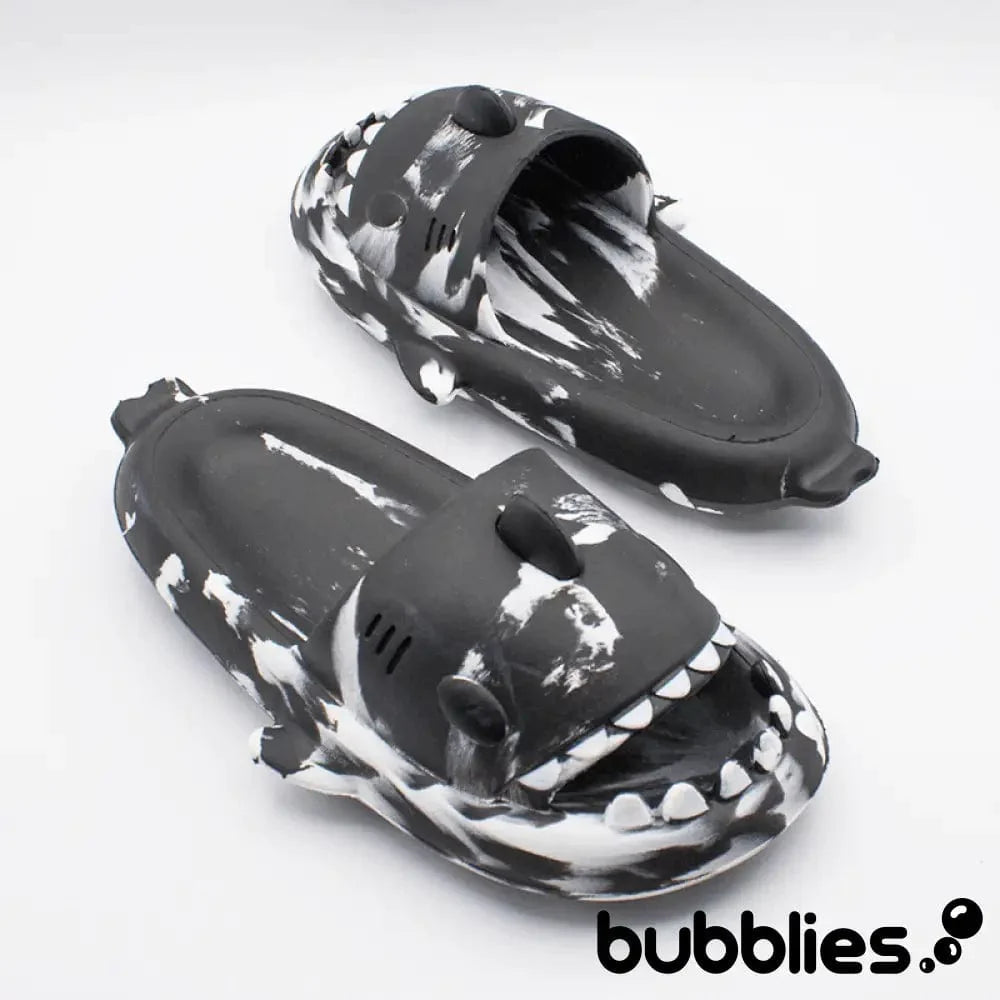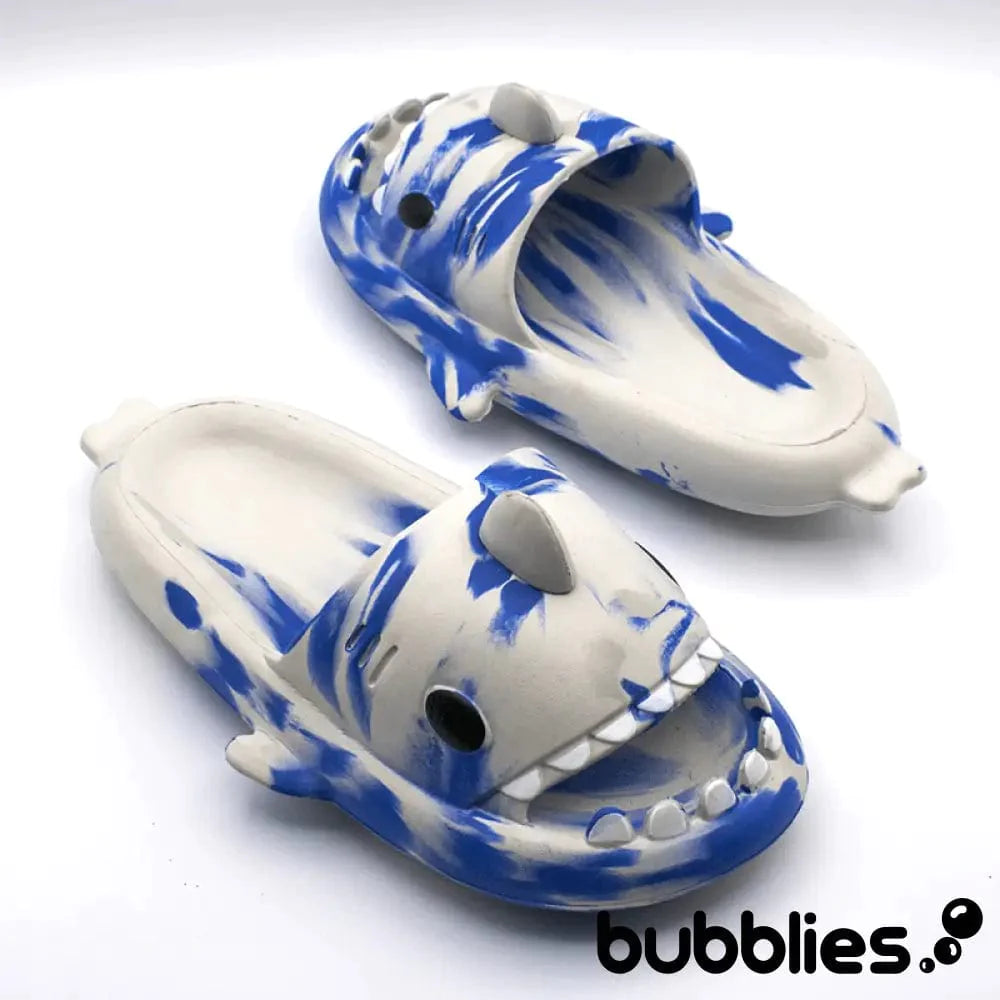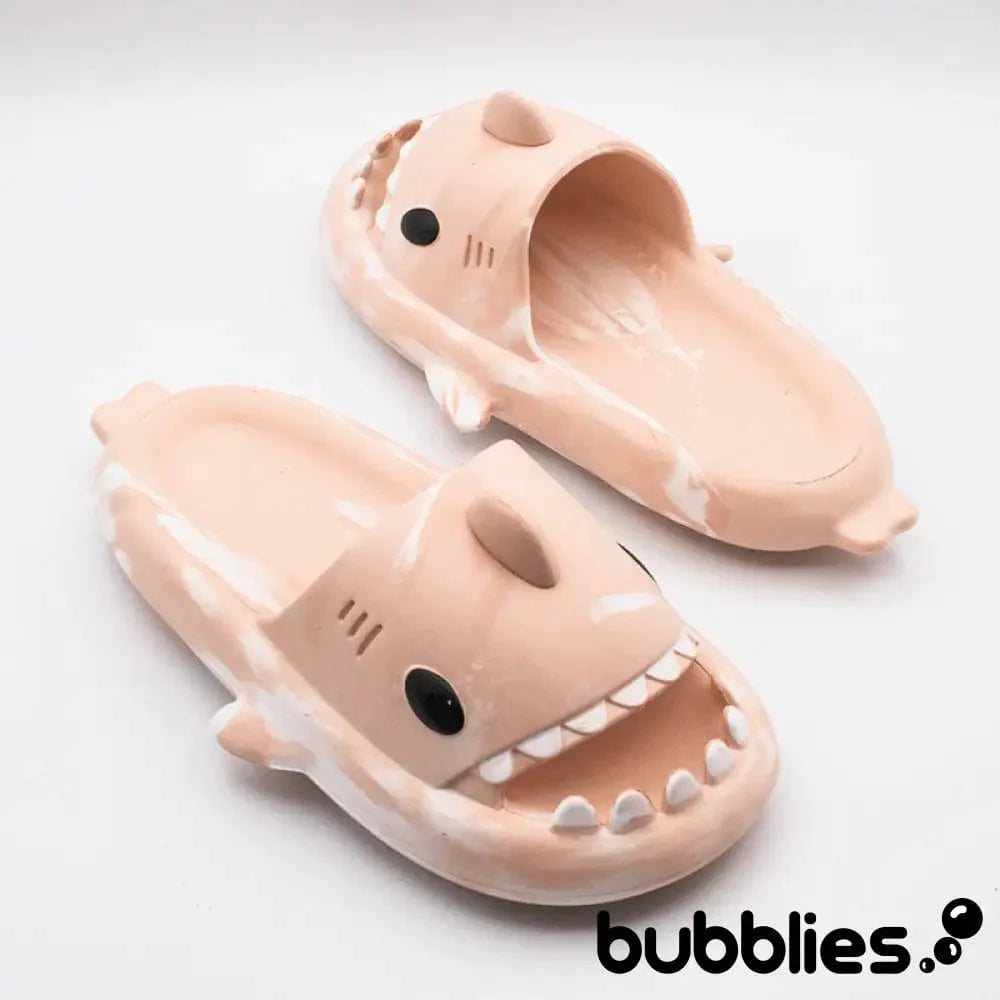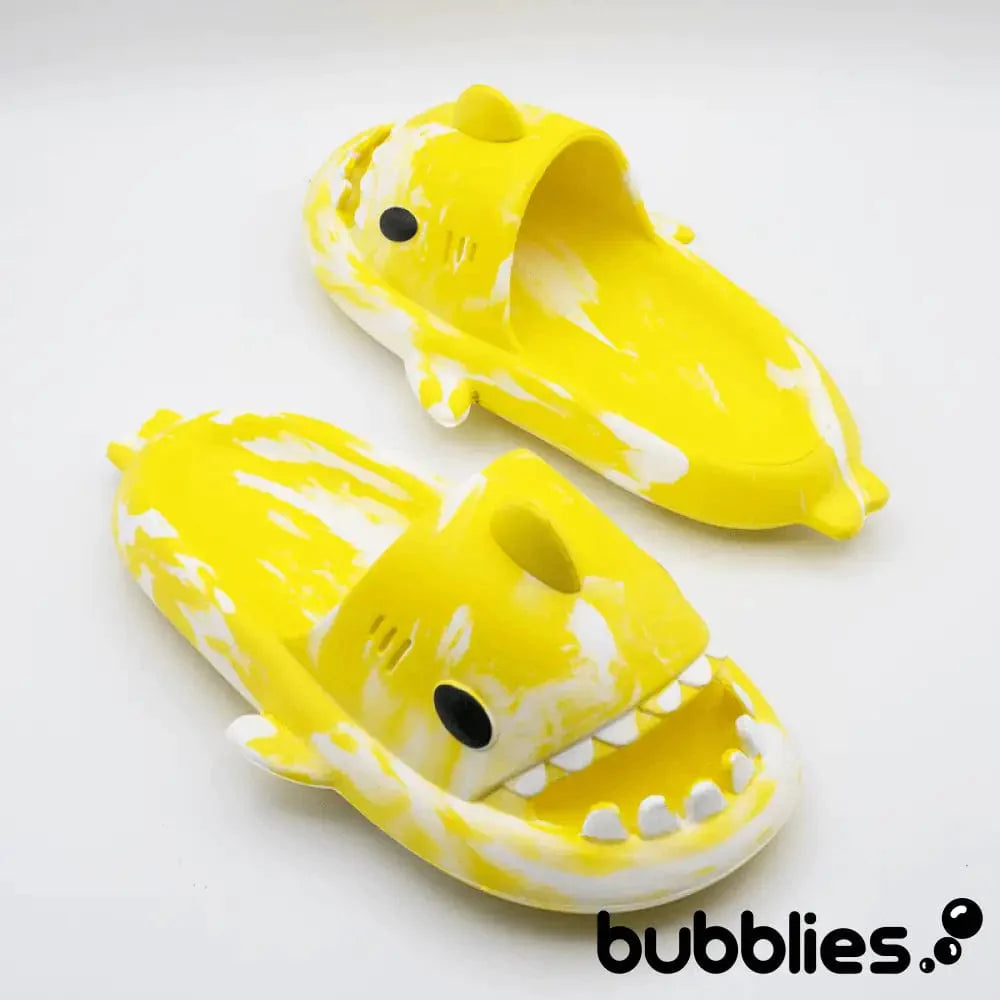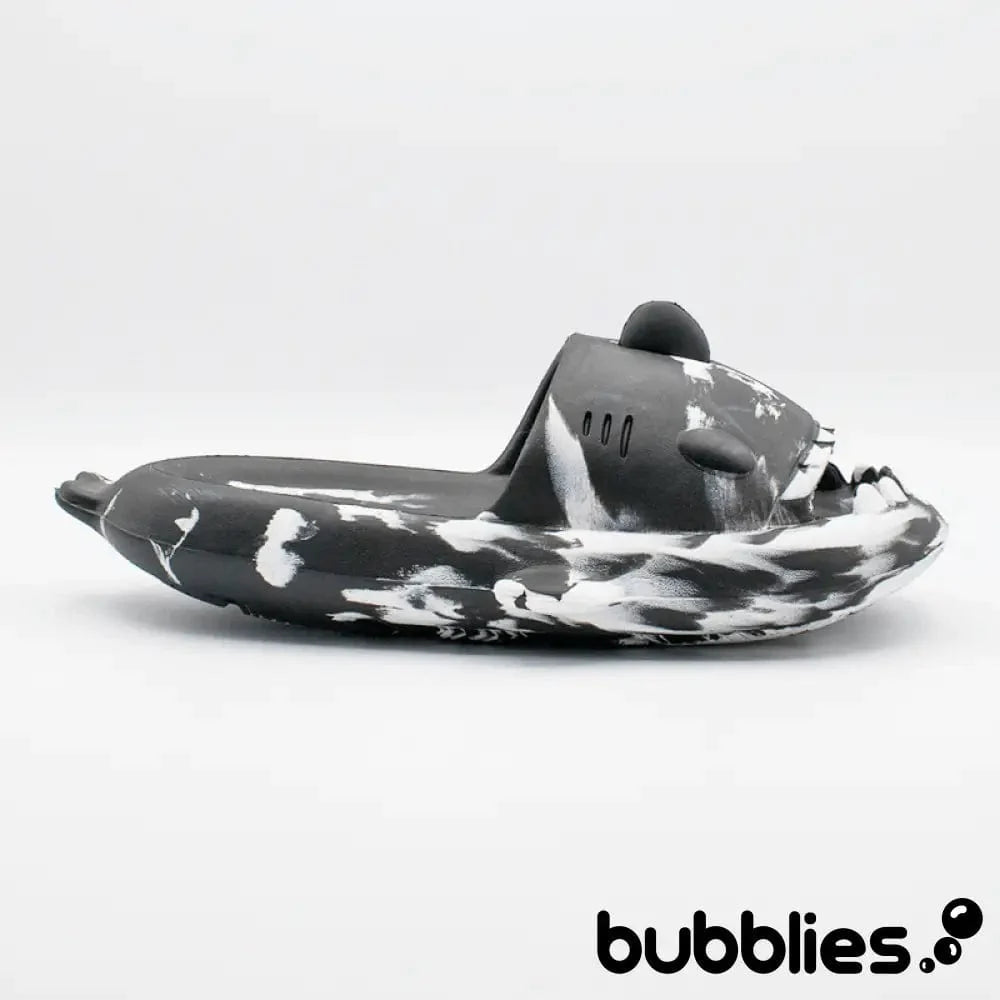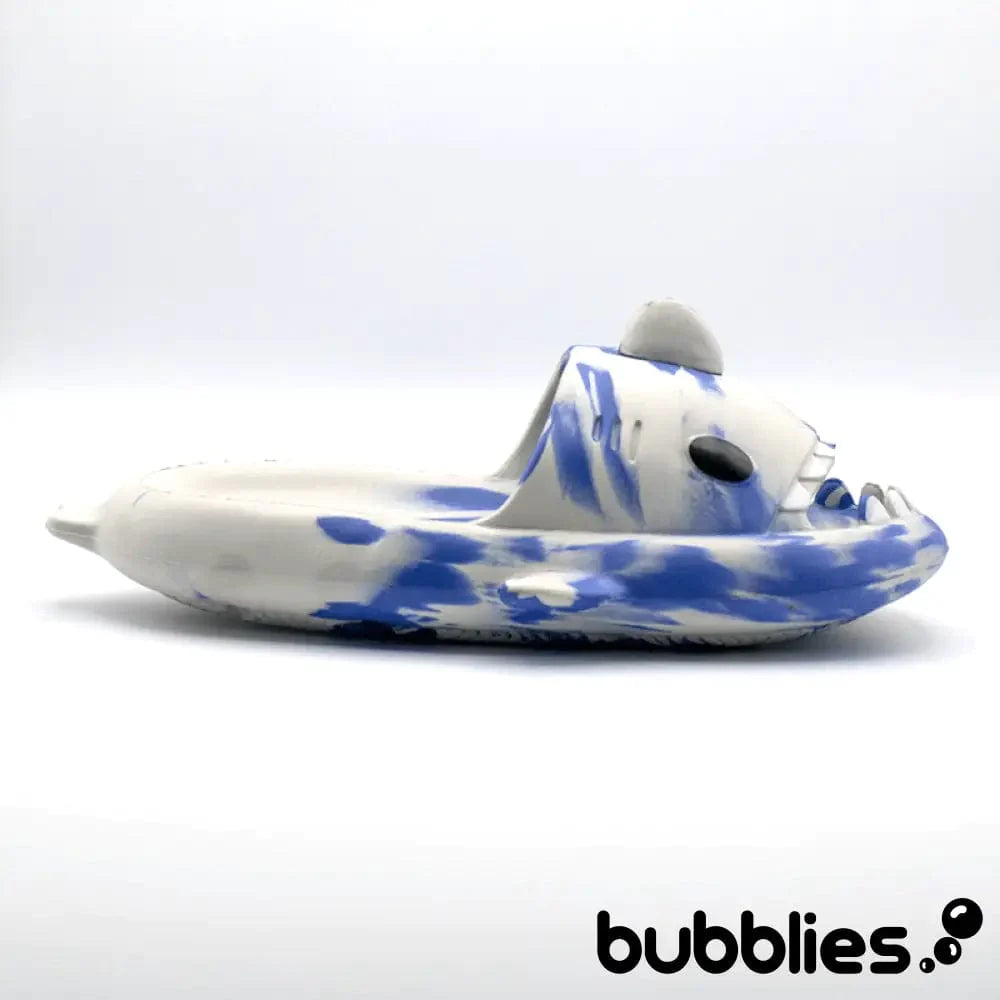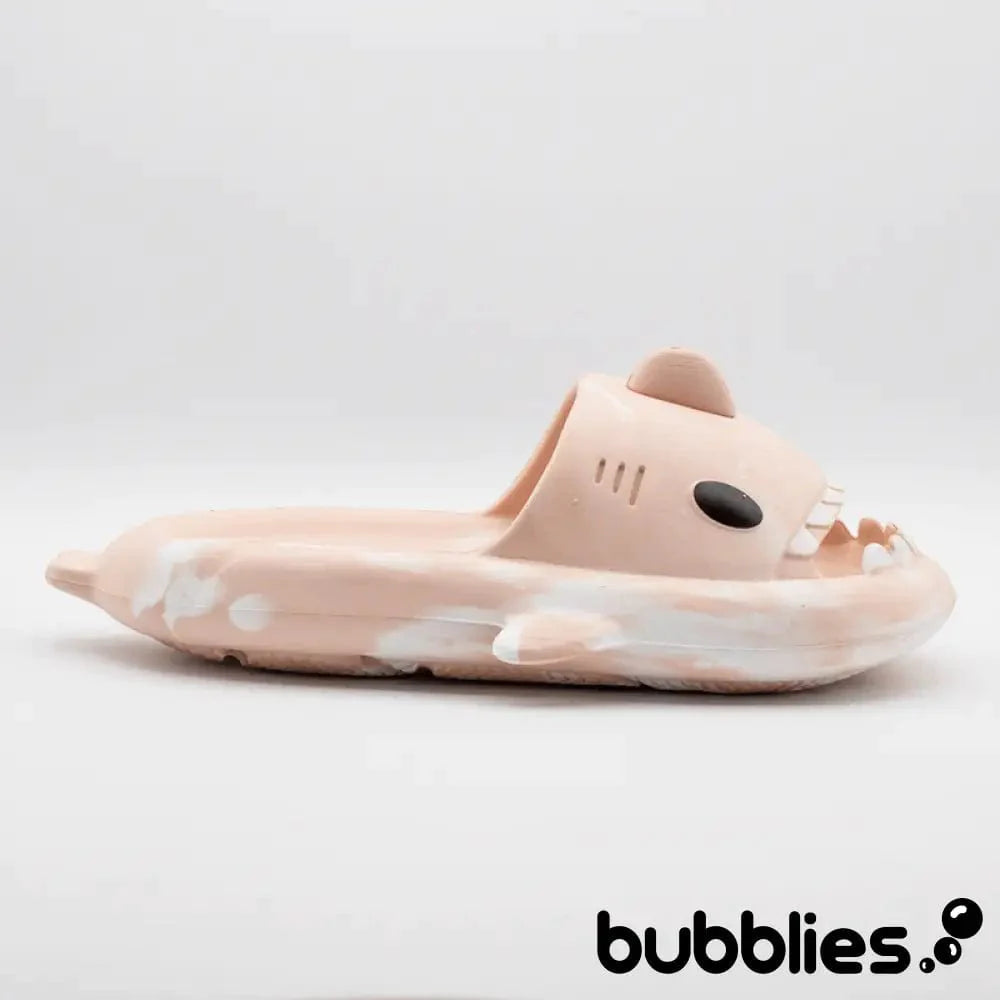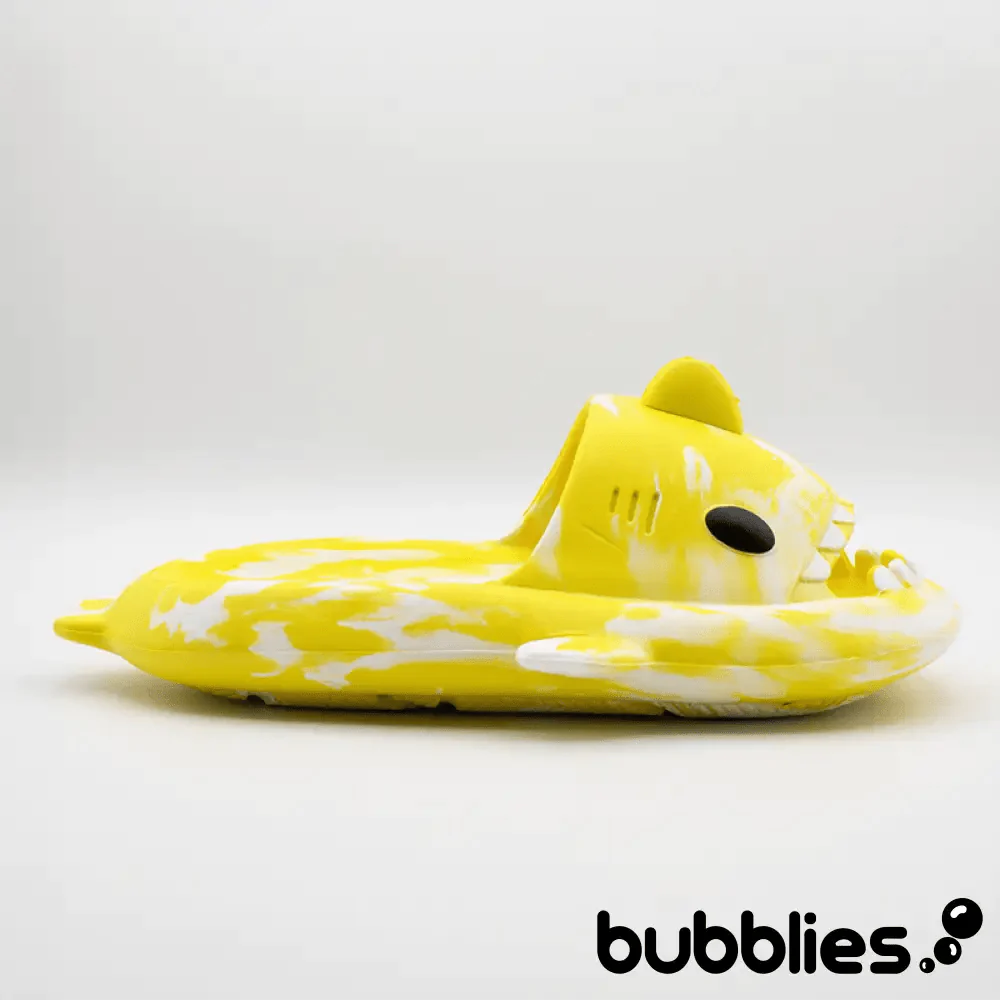 Sharkies™ Shark Slides - Graphic

---
Bubblies fit true to size.

PLEASE ORDER YOUR REGULAR SHOE SIZE 🙂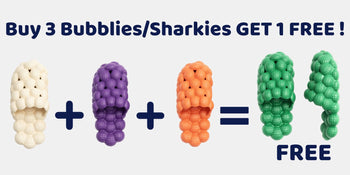 30 Days satisfaction guarantee

not satisifed with your order? we accept exchanges and returns within 30 days of delivery.*

please check our full return / exchange policy here.
The Power of Play: Sharkies™ Shark Slides - Graphic

Immerse yourself in the playful spirit of the deep blue with our enchanting Sharkies™ Shark Slides - Graphic. Crafted with precision, comfort, and a dash of fun, these slides are more than just footwear; they're a dive into a playful ocean adventure. Imagine stepping into the cool comfort of an ocean wave each time you slide your feet into our ingeniously designed shark slides. The fun design is coupled with an unmatched level of comfort, striking the perfect balance between style and relaxation.

Realistic Encounter with Comfortable Companions

Our Sharkies™ Shark Slides sport a strikingly realistic design that captures the lively essence of the deep sea's most fascinating creature. Yet, instead of fear, these shark slides instil a sense of comfort and whimsy. Made from plush EVA foam, they don't just look comfortable, they feel heavenly, akin to walking on a cloud. They're not mere representations; they're comfortable, friendly sharks ready to carry you on their backs through your daily adventures.

Swim Into a World of Fun and Comfort

When we designed our Shark Slides, we envisioned more than just a product. We saw it as a way to bring fun, joy, and comfort to your life. Every pair is a testament to this commitment and stands as an expression of our dedication towards customer satisfaction. With over 10,000+ happy customers, our premium slides are not just a product but a state of mind that combines comfort and style in perfect harmony.

Characteristics of the Sharkies™ Shark Slides - Graphic

Ultimate comfort: Crafted using plush EVA foam for luxurious softness underfoot.
Looks that thrill: Each pair features a unique, playful shark design that makes a style statement.
Acupressure Therapy: The slides feature special pressure points to offer soothing relief.
Universally appealing: Suitable for both men and women.
Customer approved: With over 10,000+ happy customers, we pride ourselves on quality and satisfaction.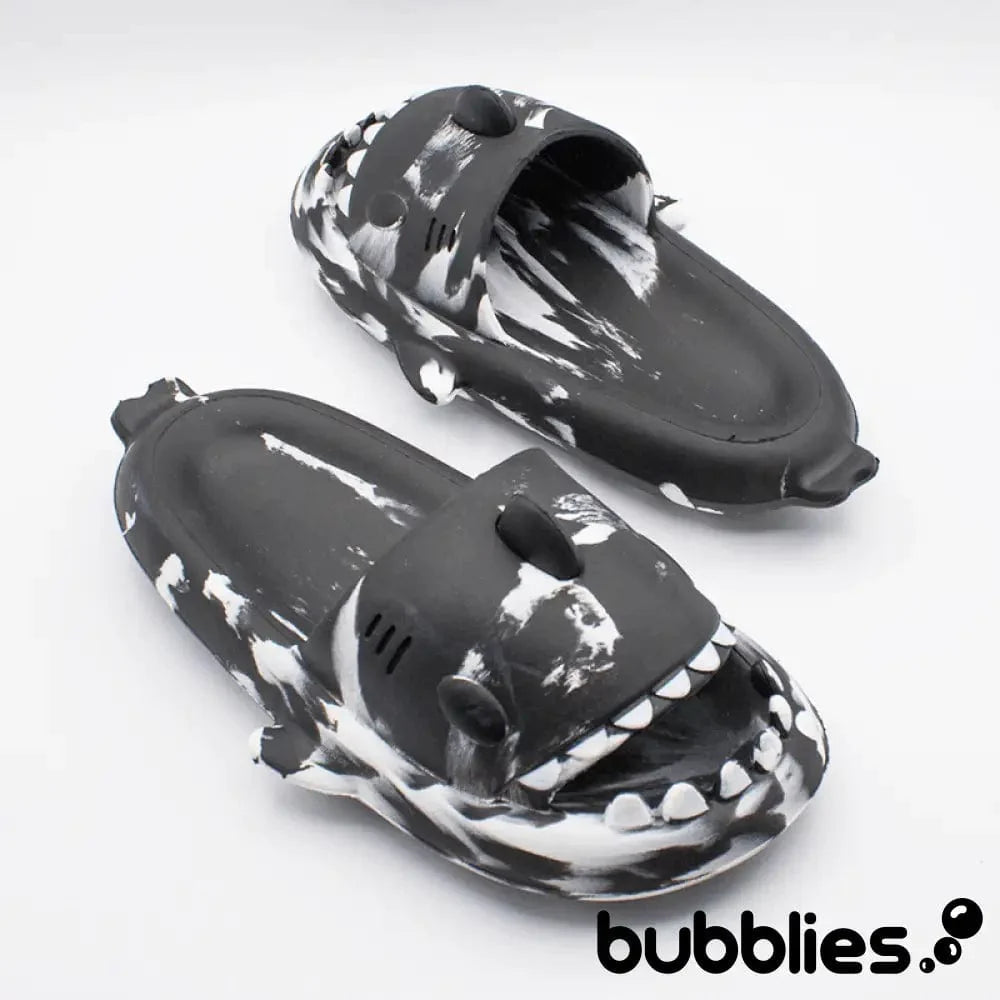 This product has no reviews yet.
This product has no reviews yet.