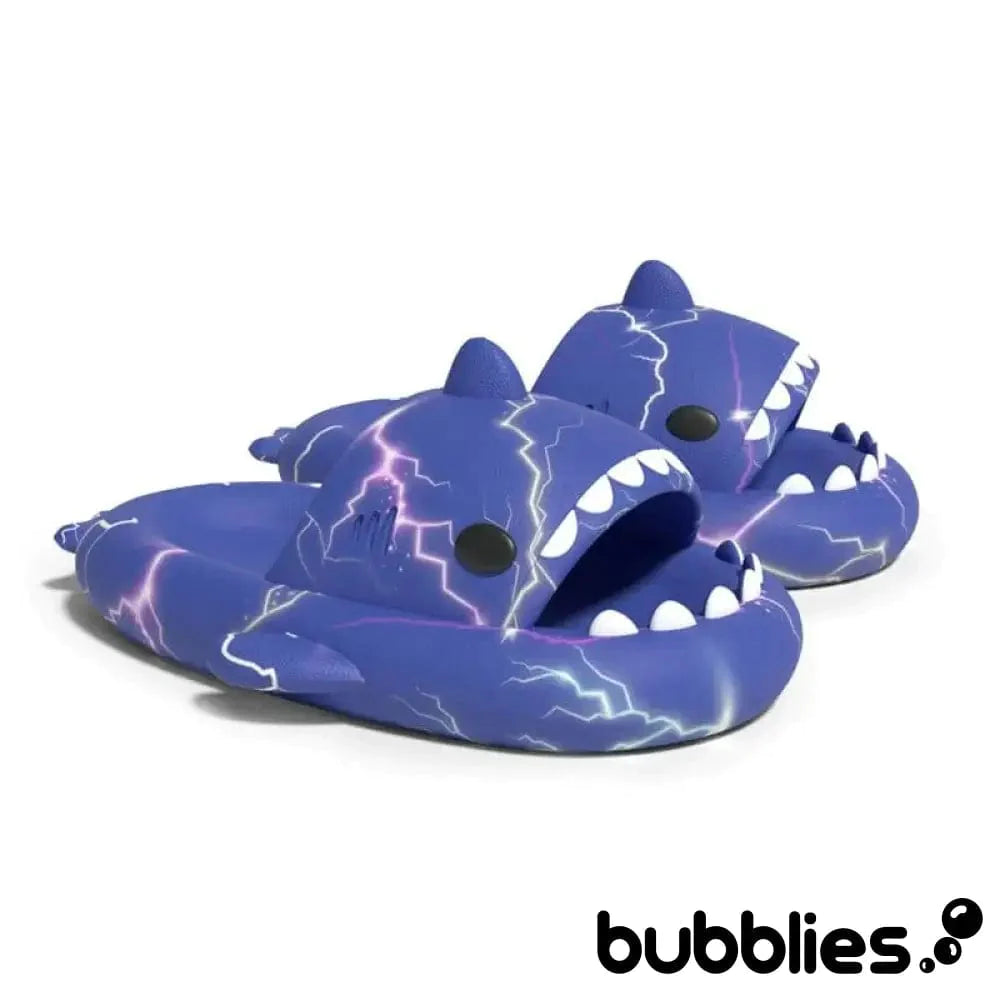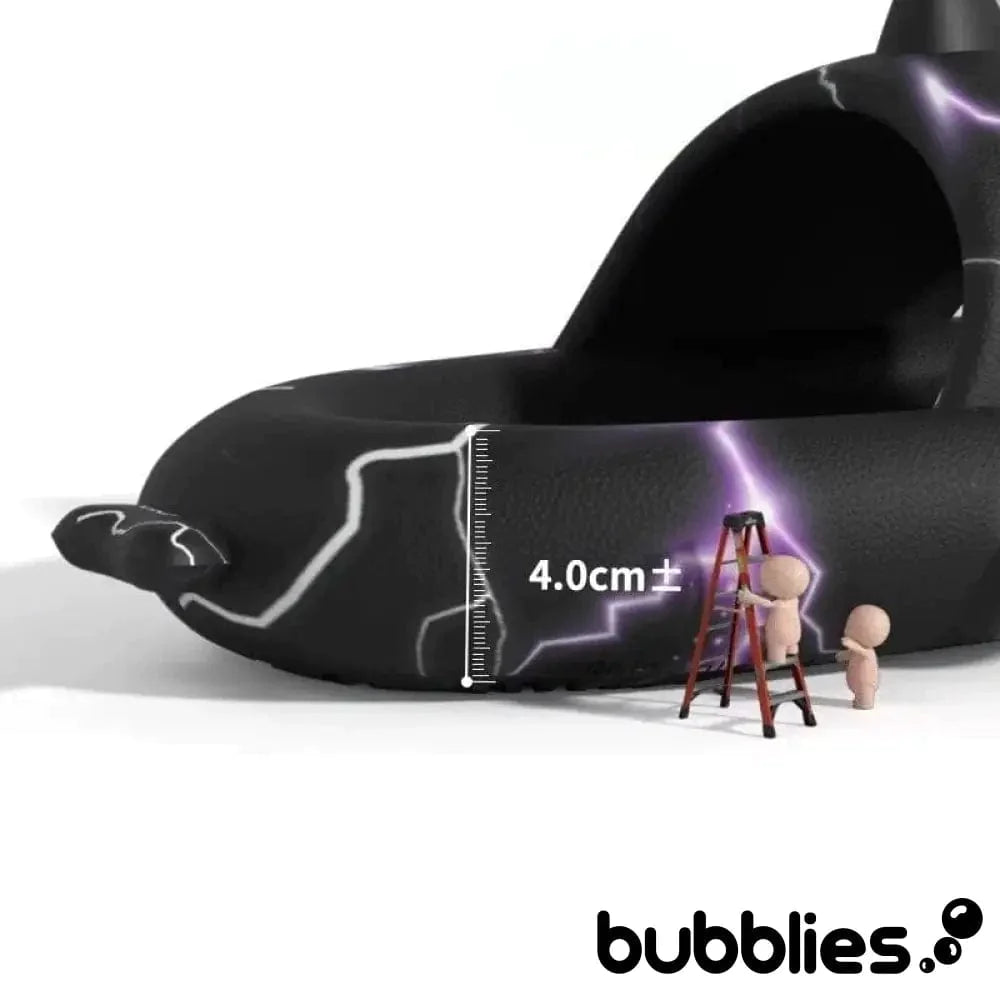 Sharkies™ Shark Slides - Lightning

---
Bubblies fit true to size.

PLEASE ORDER YOUR REGULAR SHOE SIZE 🙂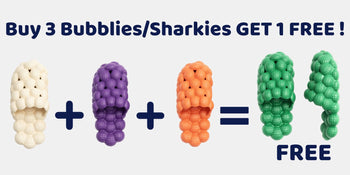 30 Days satisfaction guarantee

not satisifed with your order? we accept exchanges and returns within 30 days of delivery.*

please check our full return / exchange policy here.
Experience Unadulterated Comfort with Sharkies™ Shark Slides - Lightning

Elevate your casual lounging moments with our incomparable Sharkies™ Shark Slides - Lightning. Melding ingenuity with comfort, these exuberant shark slides emanate a unique charm borne of originality and elegance. Our slides bear a striking lightning motif, mirroring the untamed spirit of the ocean's apex predator. Bold, audacious and sublimely stylish, they serve as an impeccable partner for your relaxed soirees. Explore the scintillating array of options in our Shark Slides collection.

True-to-Life Detailing — A Feat in Footwear Design

Each pair of Sharkies™ Shark Slides - Lightning radiates unparalleled realism. Depicting a shark fin with a cutting-edge design coupled with a vivid lightning bolt, they imbibe an essence of lifelikeness that will sweep you off your feet. Crafted with top-tier materials, they offer an unrivalled 'walking on a cloud' experience without compromising your fashion flair.

The Bubblies Revolution — Redefining Footwear Norms

A name synonymous with innovation, Bubblies upends conventional footwear norms with our trailblazing Shark Slides range. Every pair, inclusive of the exceptional Sharkies™ Shark Slides - Lightning, is meticulously tailored to cater for your dual need for comfort and style. As a pioneer, we pride ourselves in shifting traditional paradigms and spearheading novelty-driven designs. With Bubblies, comfort and style are not mutually exclusive; they coexist harmoniously.

Key Attributes of Sharkies™ Shark Slides - Lightning

A distinctive stylish design that sets a new precedence in casual wear.
An unrivalled comfort that elevates your steps, making each stride feel like treading on a cloud.
Integrated with Acupressure Therapy to stimulate and invigorate your feet.
Backed by our over 10,000 satisfied customers for quality assurance.
Perfect attire for those who challenge the quotidian and revel in their uniqueness.
This product has no reviews yet.
This product has no reviews yet.