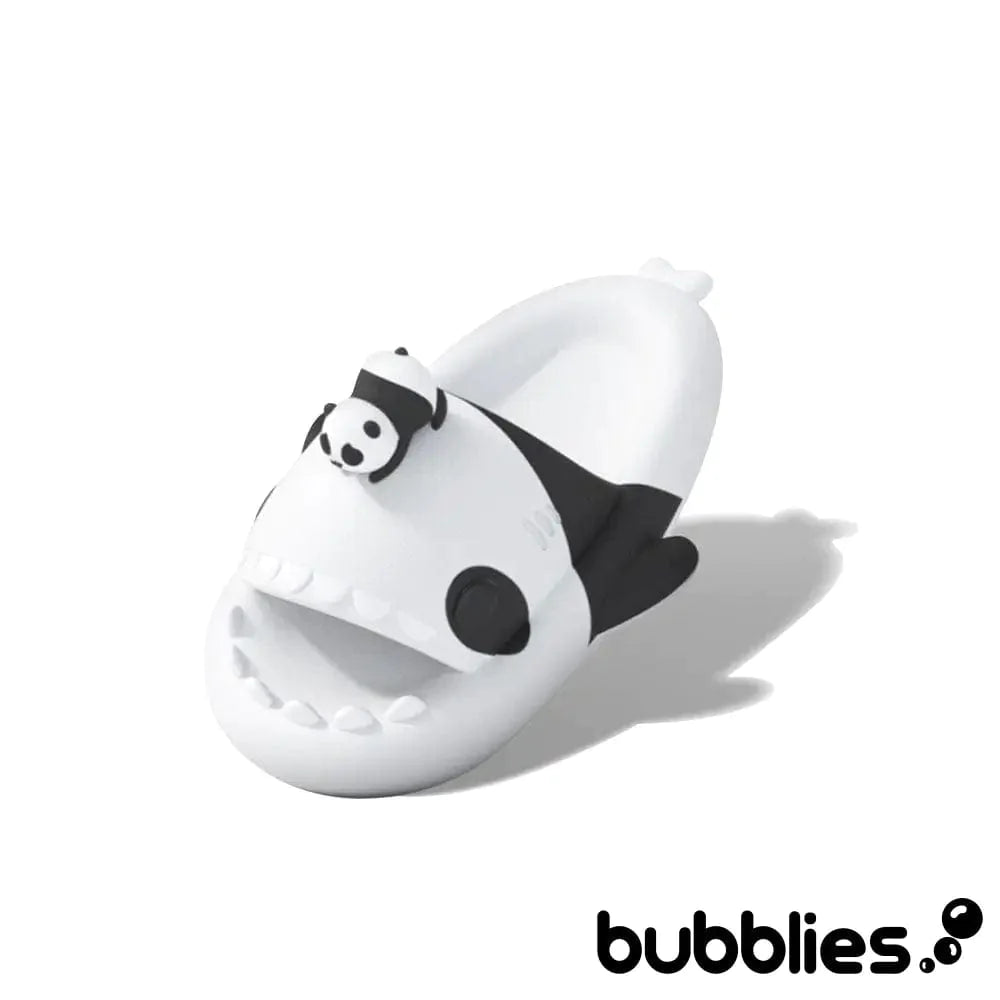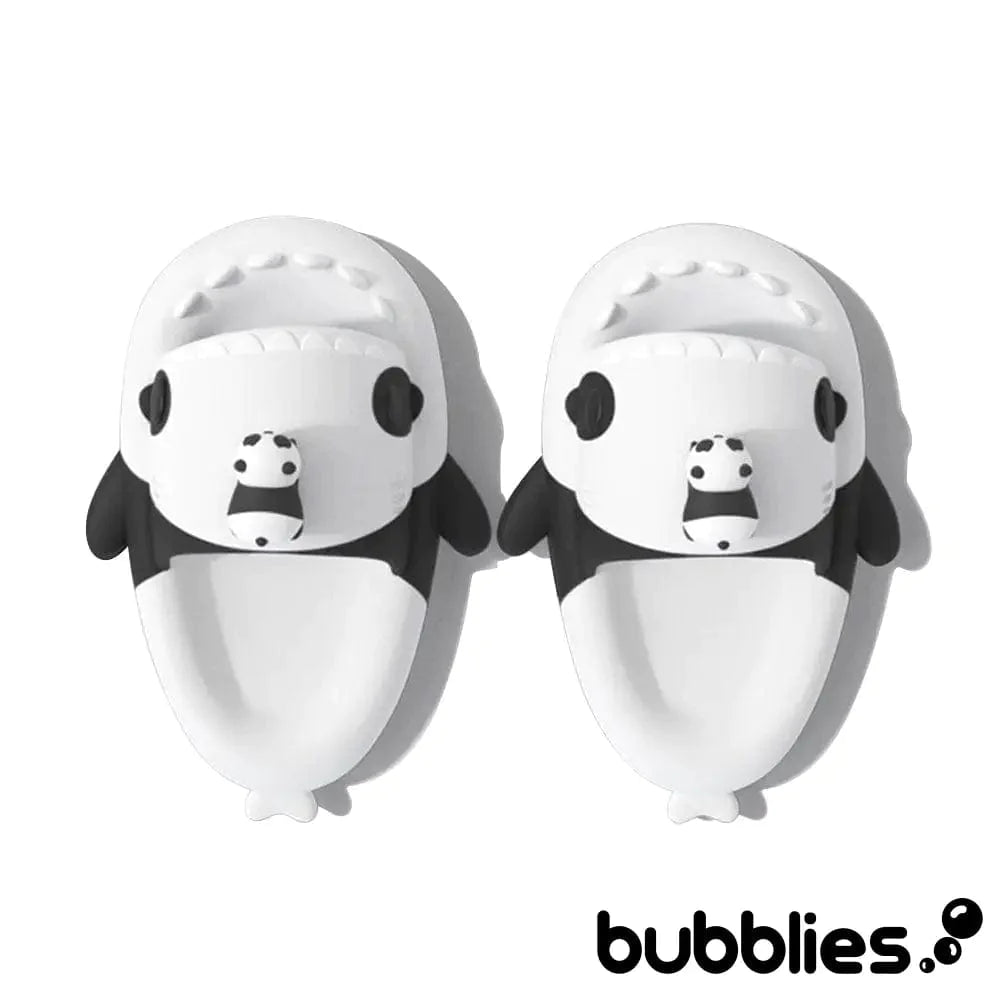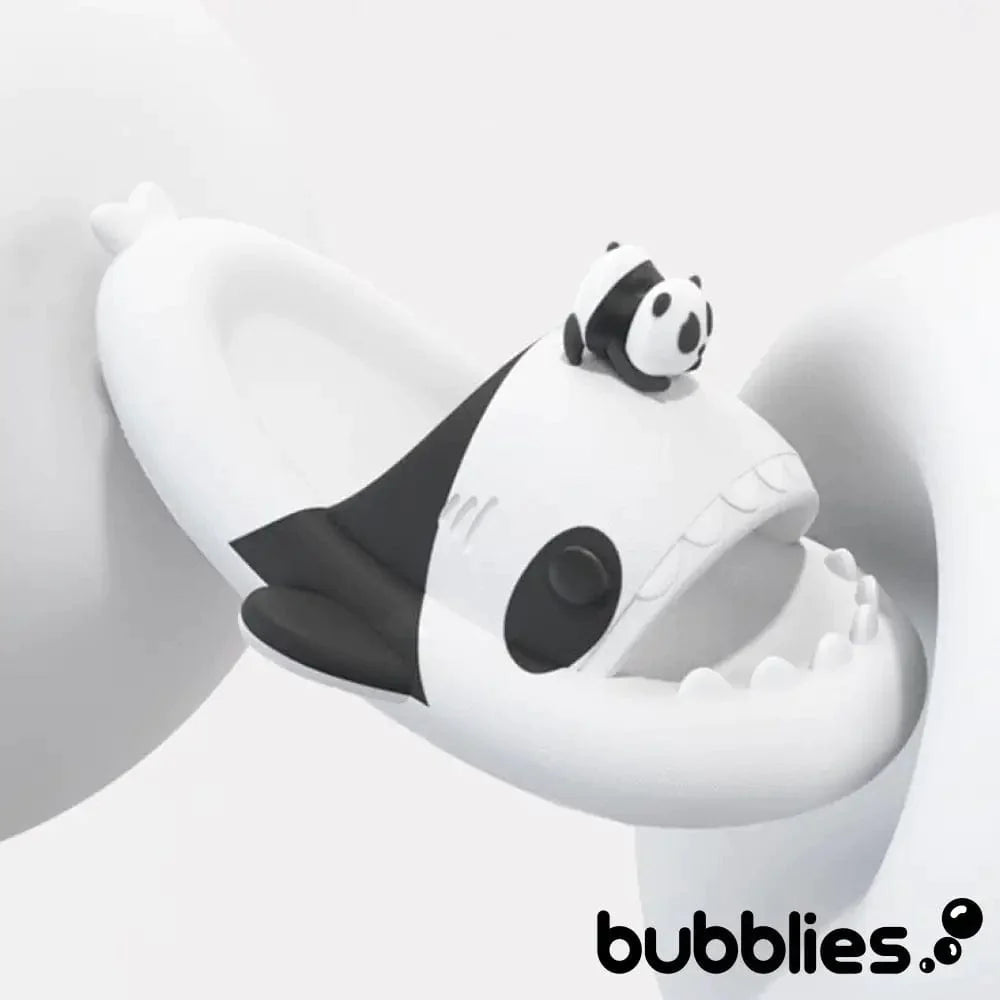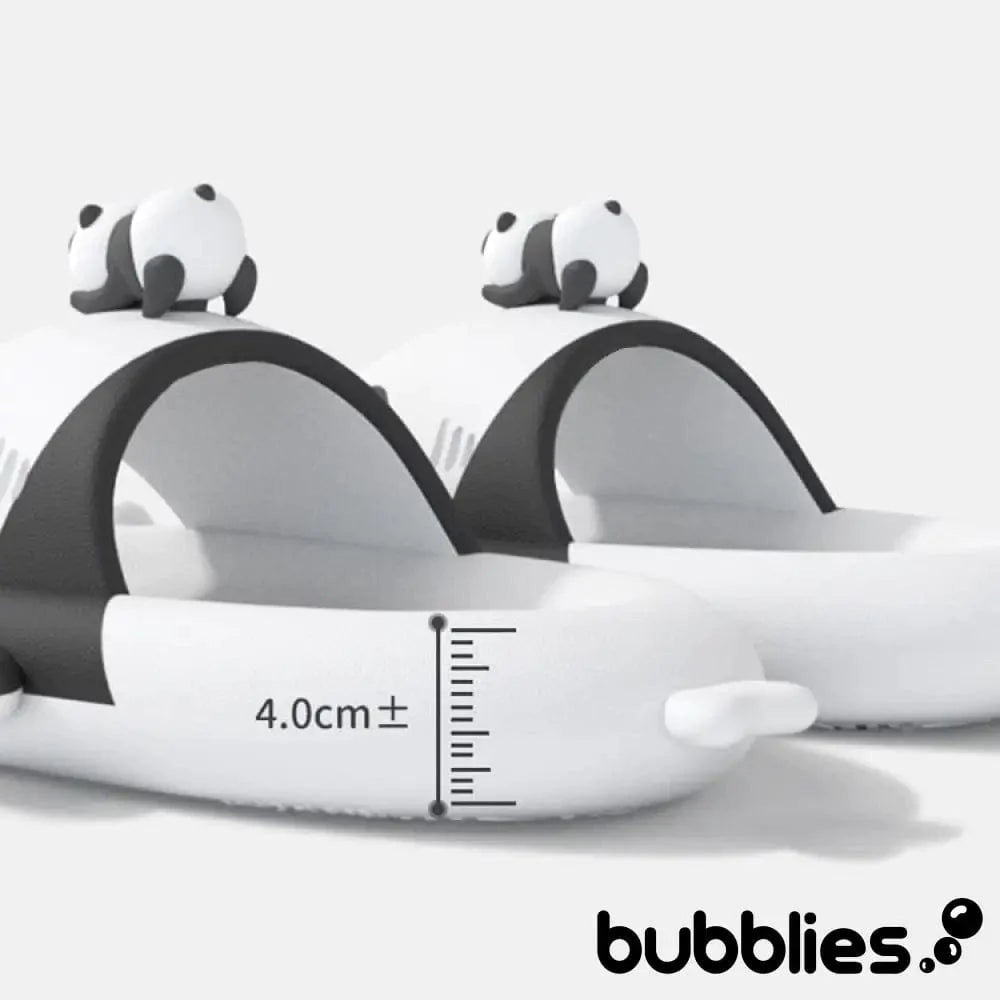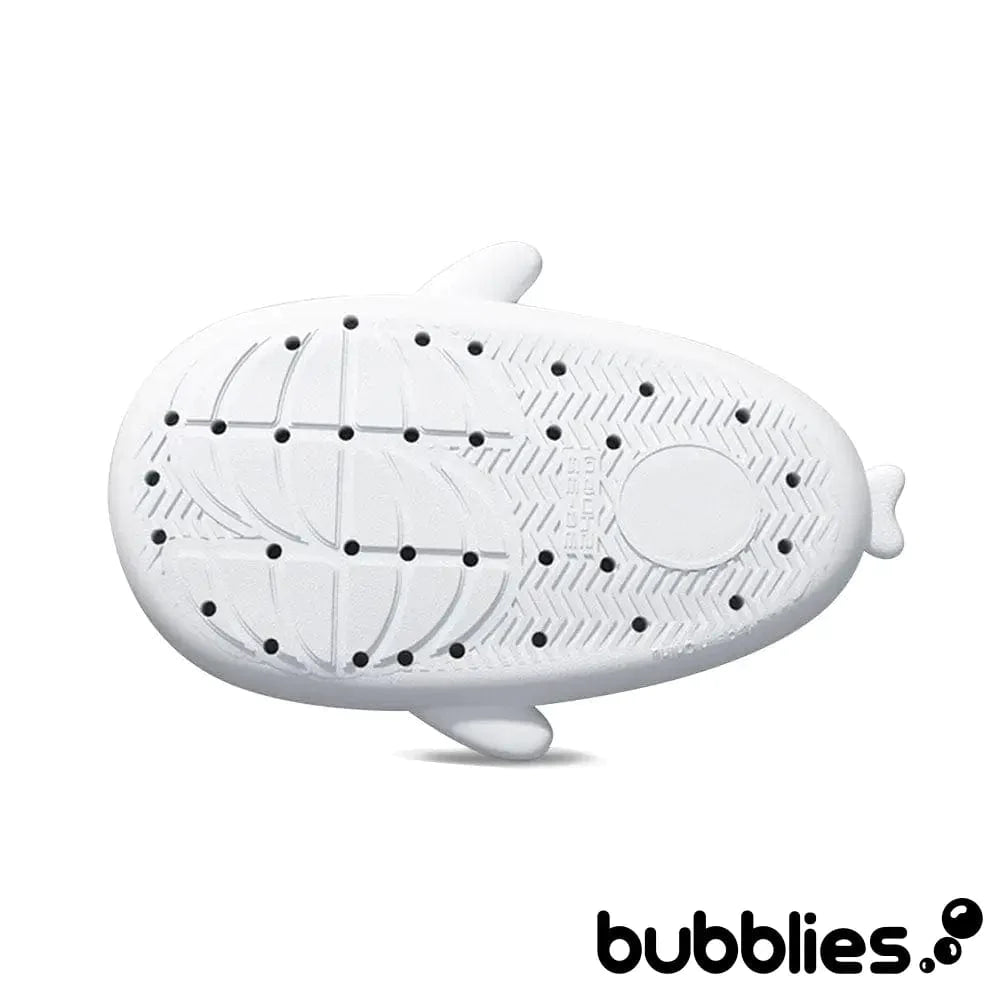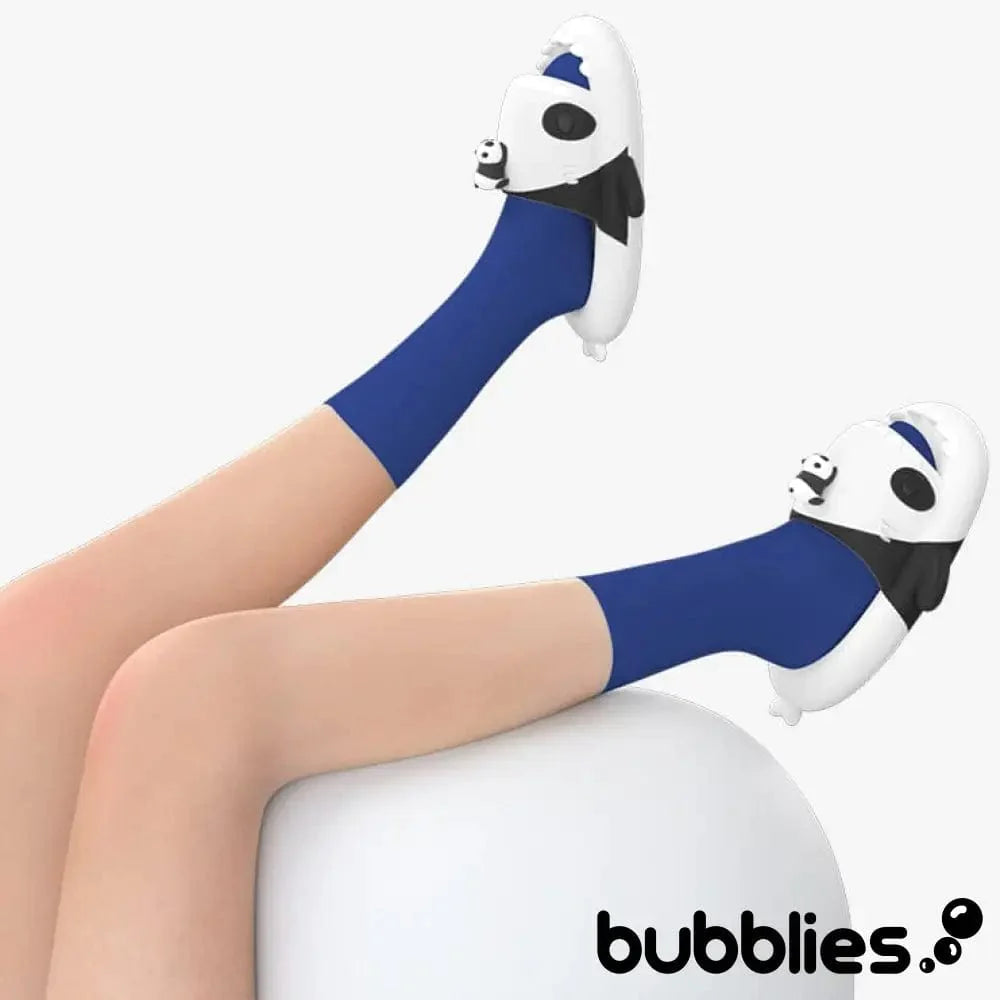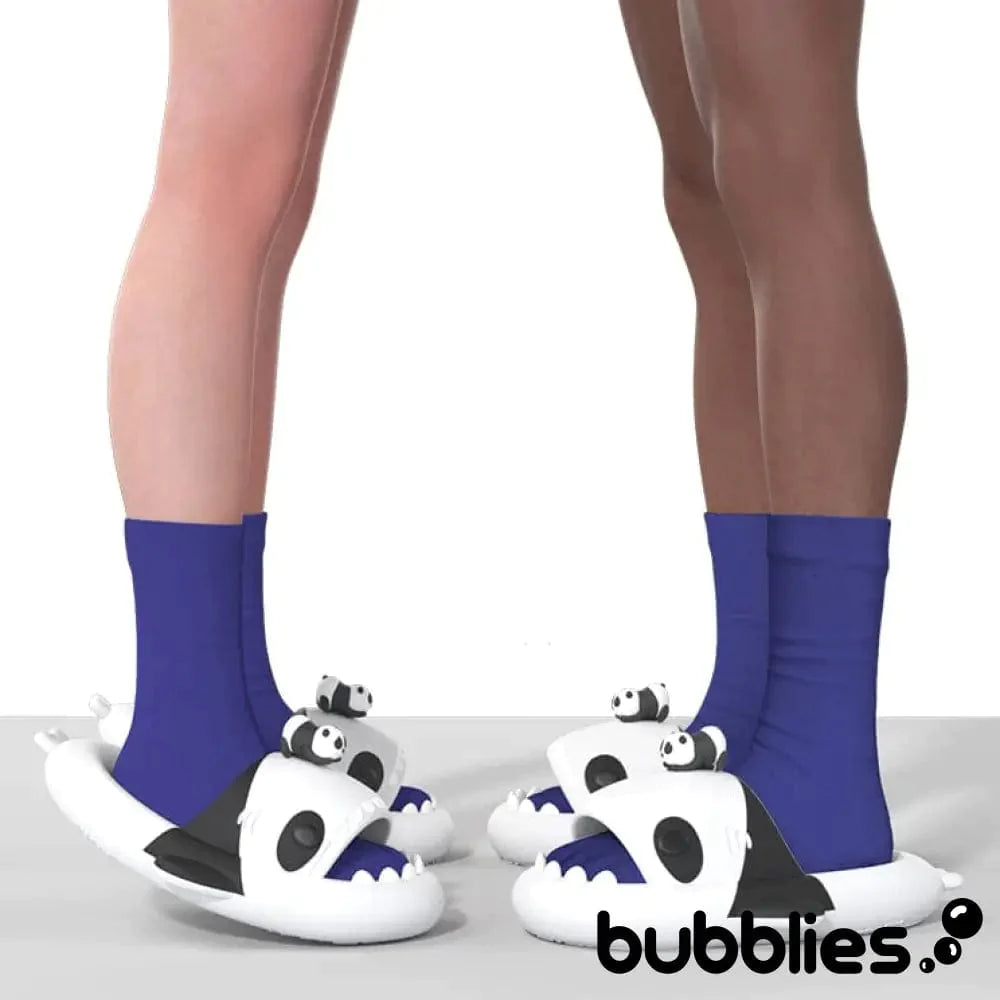 Sharkies™ Shark Slides - Panda

---
Bubblies fit true to size.

PLEASE ORDER YOUR REGULAR SHOE SIZE 🙂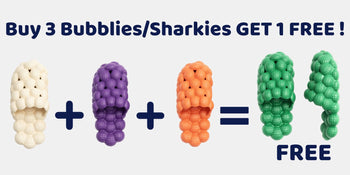 30 Days satisfaction guarantee

not satisifed with your order? we accept exchanges and returns within 30 days of delivery.*

please check our full return / exchange policy here.
Unleash Your Inner Sea Creature with Sharkies™ Shark Slides - Panda

Escape into the aquatic fantasy and relish the perfect harmony of comfort and style with our Sharkies™ Shark Slides - Panda. These shark-inspired slides are soft and plush, wrapping your feet in a gentle embrace of marine comfort. The purity of ivory panda design combined with the adventurous spirit of the ocean's infamous predator invites you to delve into a wearable experience like no other. Donned in the finest, softest Shark Slides, you are set for an unmatched journey of style and comfort.

Impeccable Realism Delivered in Comfort

Each pair of our Sharkies™ Shark Slides takes you closer to the mesmerizing marine world. Crafted with intricate detailing, the design encapsulates the powerful grace of a shark, but trades fearsome teeth for a delightfully cute nose. Every inch is designed with lifelike accuracy, and yet comfort remains paramount, with every slide being as cozy as a baby seal's hug.

Nestle Your Feet in Ultimate Comfort

Dive into the luxurious comfort of our Sharkies™ Shark Slides. These innovative footwear sensations marry style with soothing comfort. Shaped expertly from plush EVA foam, they cradle your feet, providing exceptional comfort and offering a feel similar to walking on a sea of clouds. Our 10,000+ happy customers can testify to the transformative experience of switching to our Shark Slides range from traditional footwear.

Characteristics of the Sharkies™ Shark Slides - Panda

Fun and innovative shark design, adding a flair of adventurous style to your everyday attire.
Made from luxurious EVA foam which ensures exemplary comfort and durability.
Offers acupressure therapy, massaging your feet with every step.
Stylish Panda variant design, seamlessly merging the charm of a panda's simplicity with the charisma of a shark.
A broad size range to assure a perfect fit for everyone. Suitable for both men and women within the age range of 20 and 35.
Join our community of 10,000+ satisfied customers who prefer walking on clouds.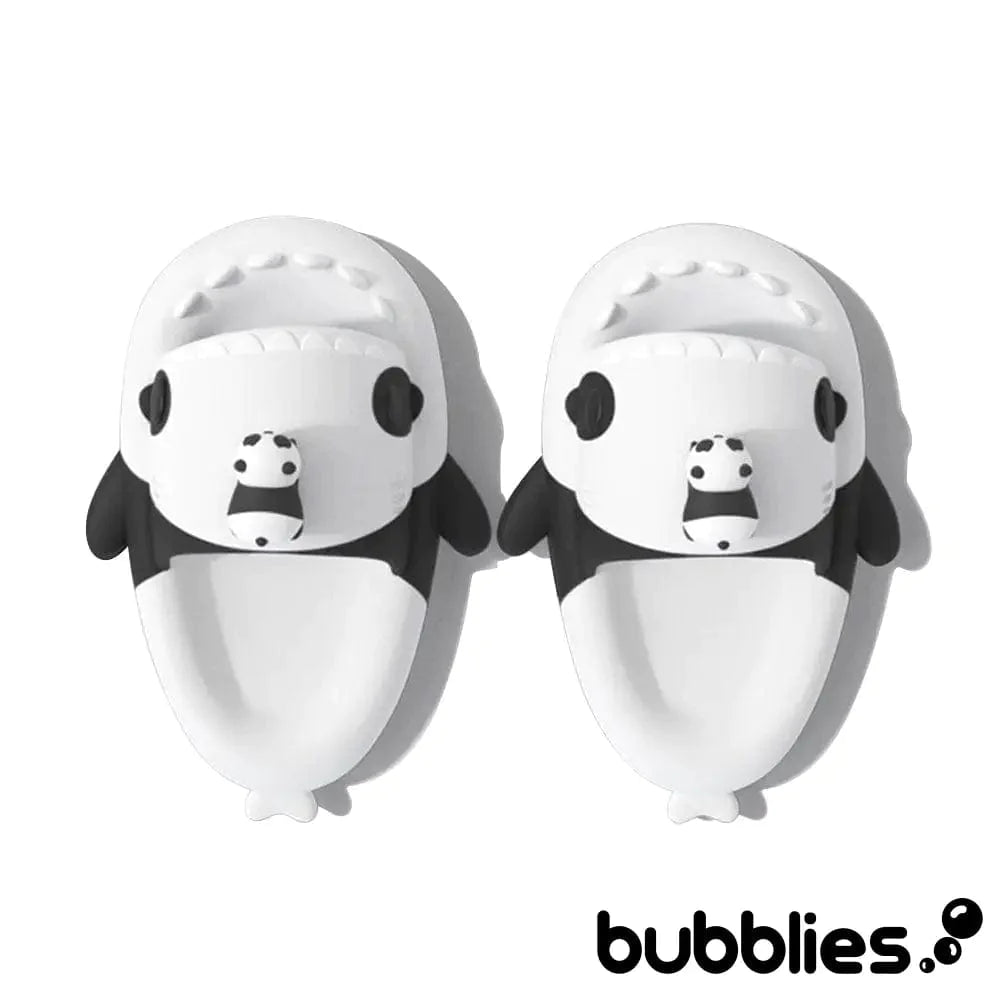 This product has no reviews yet.
This product has no reviews yet.