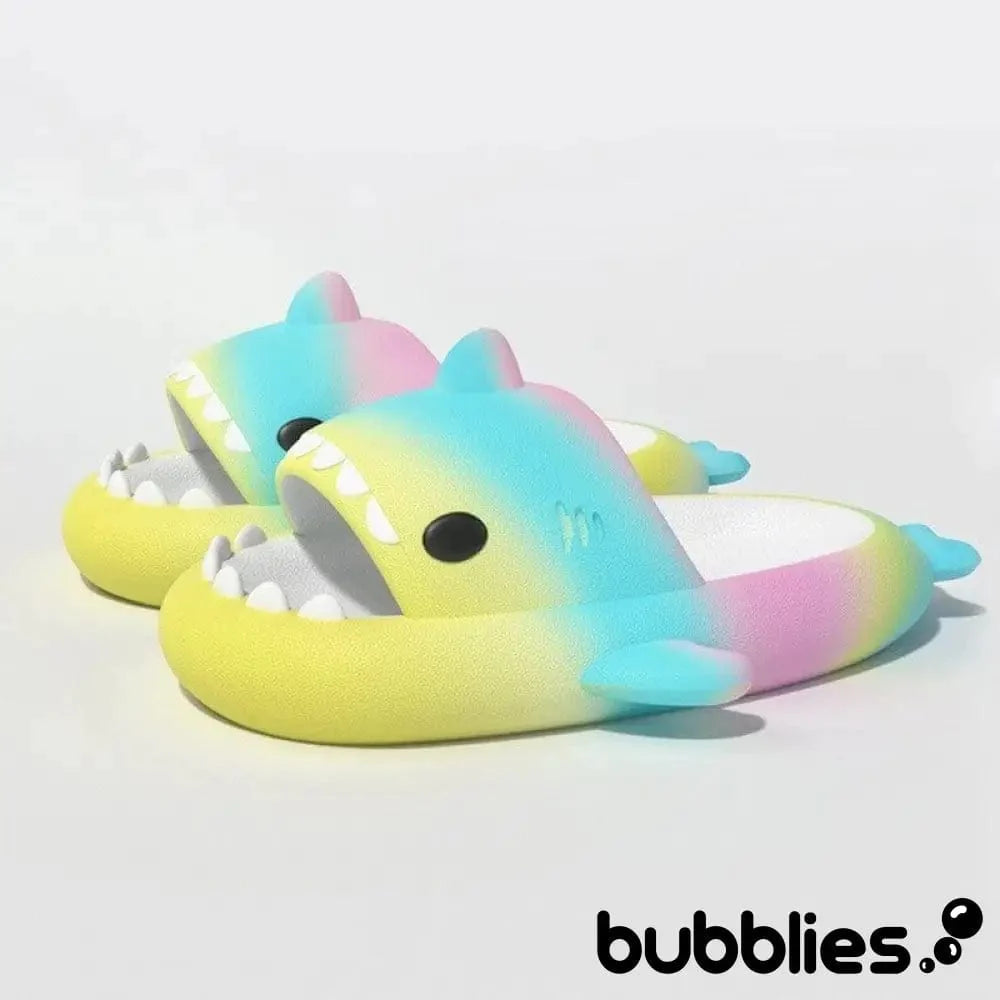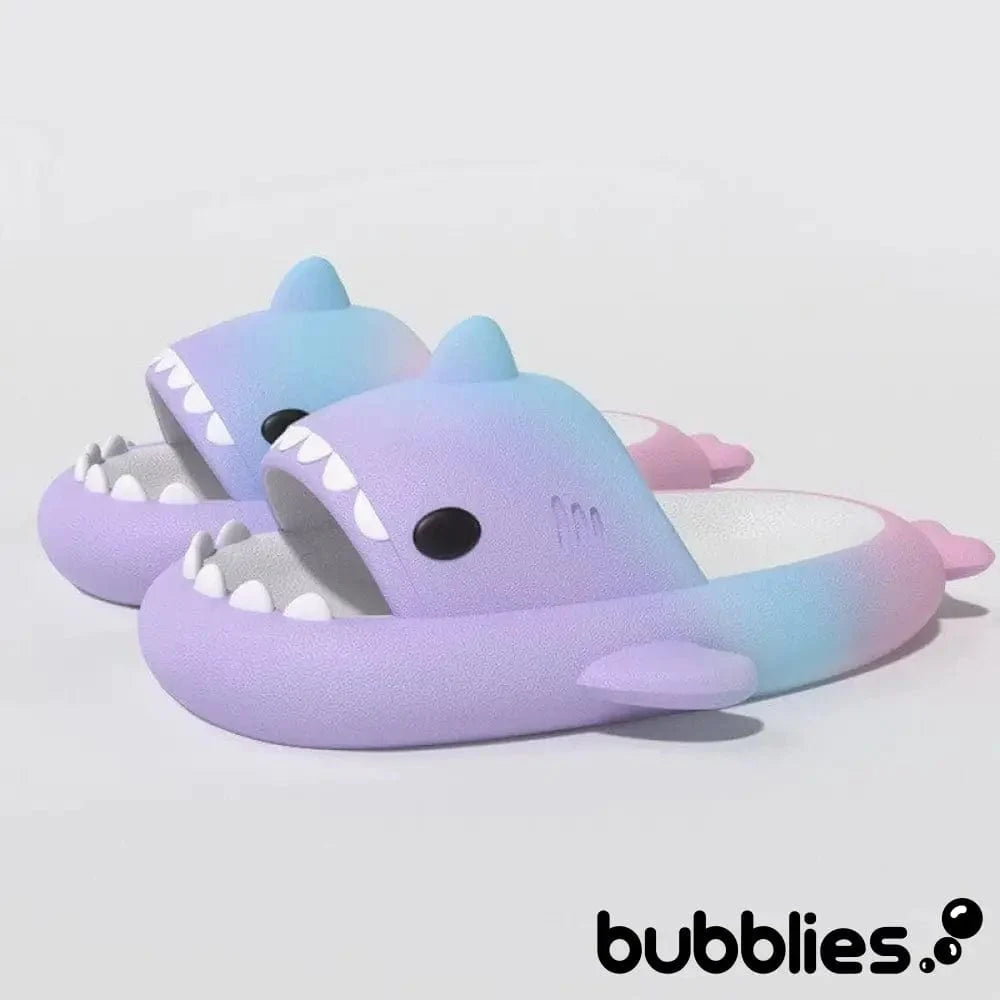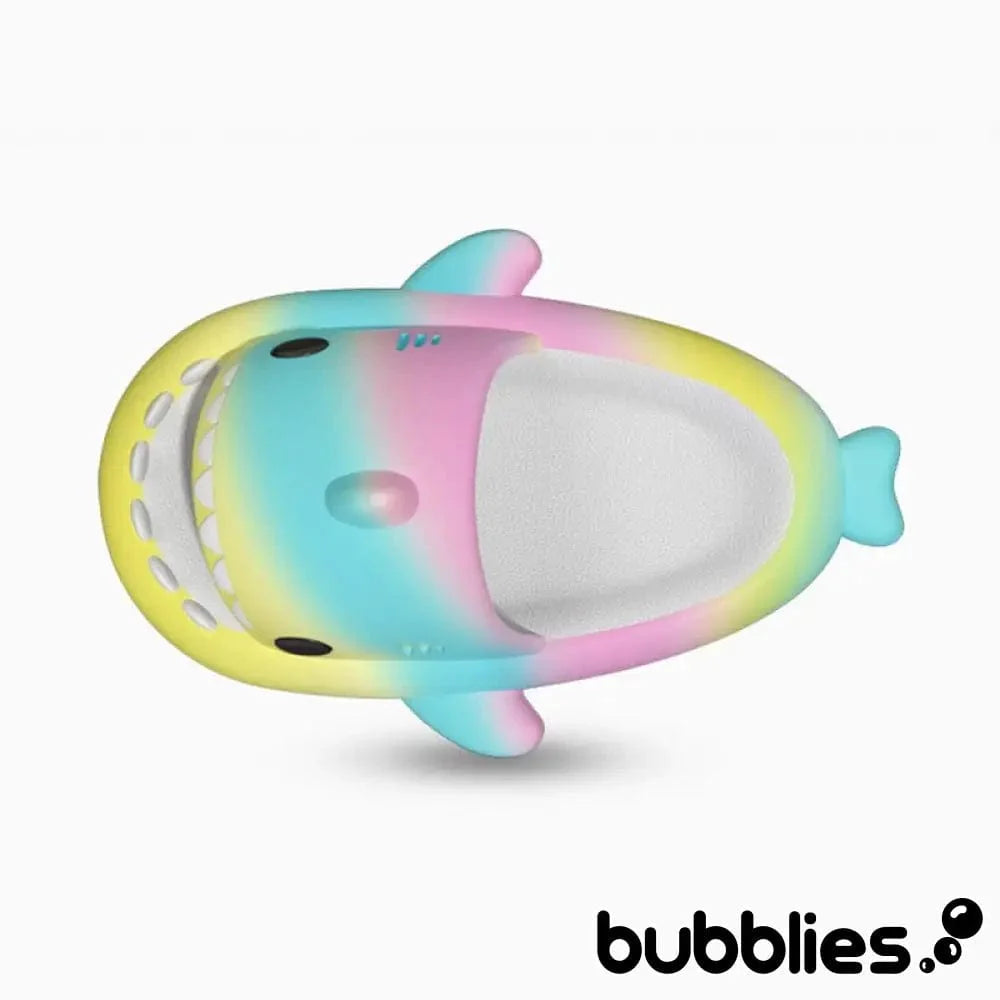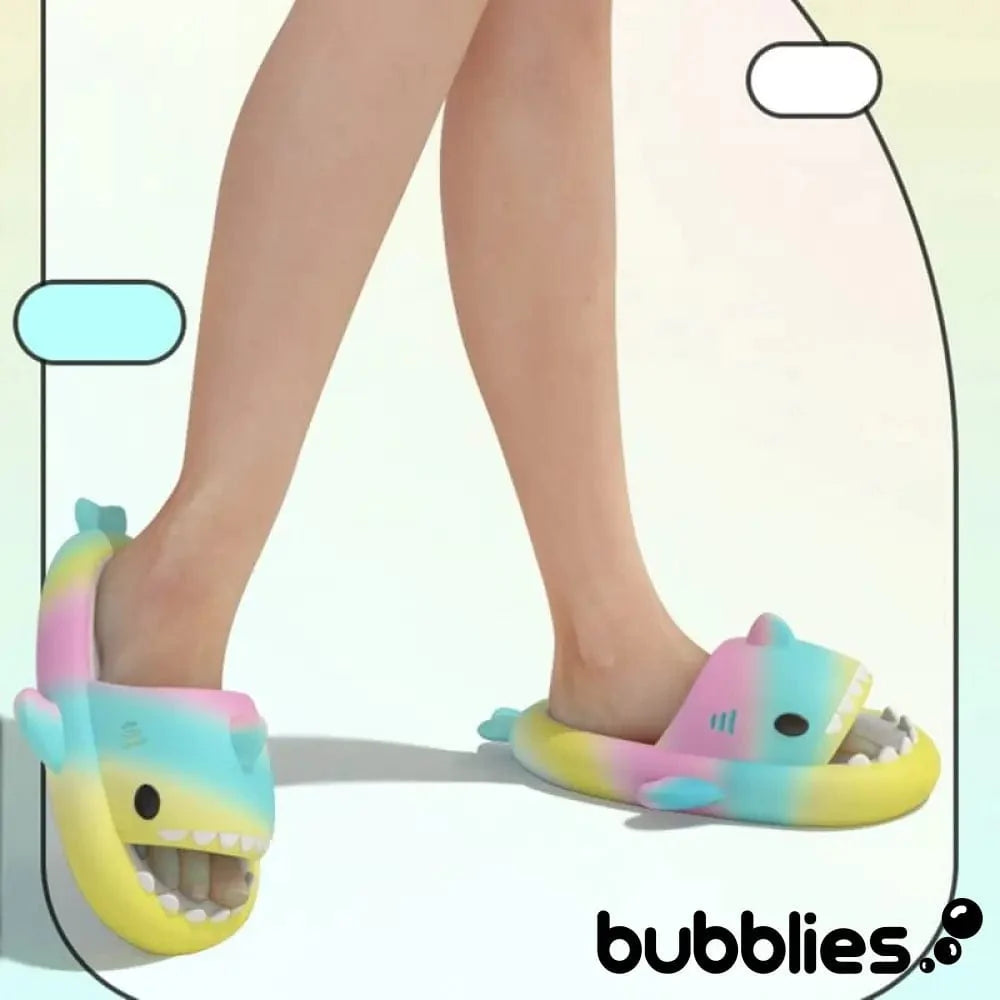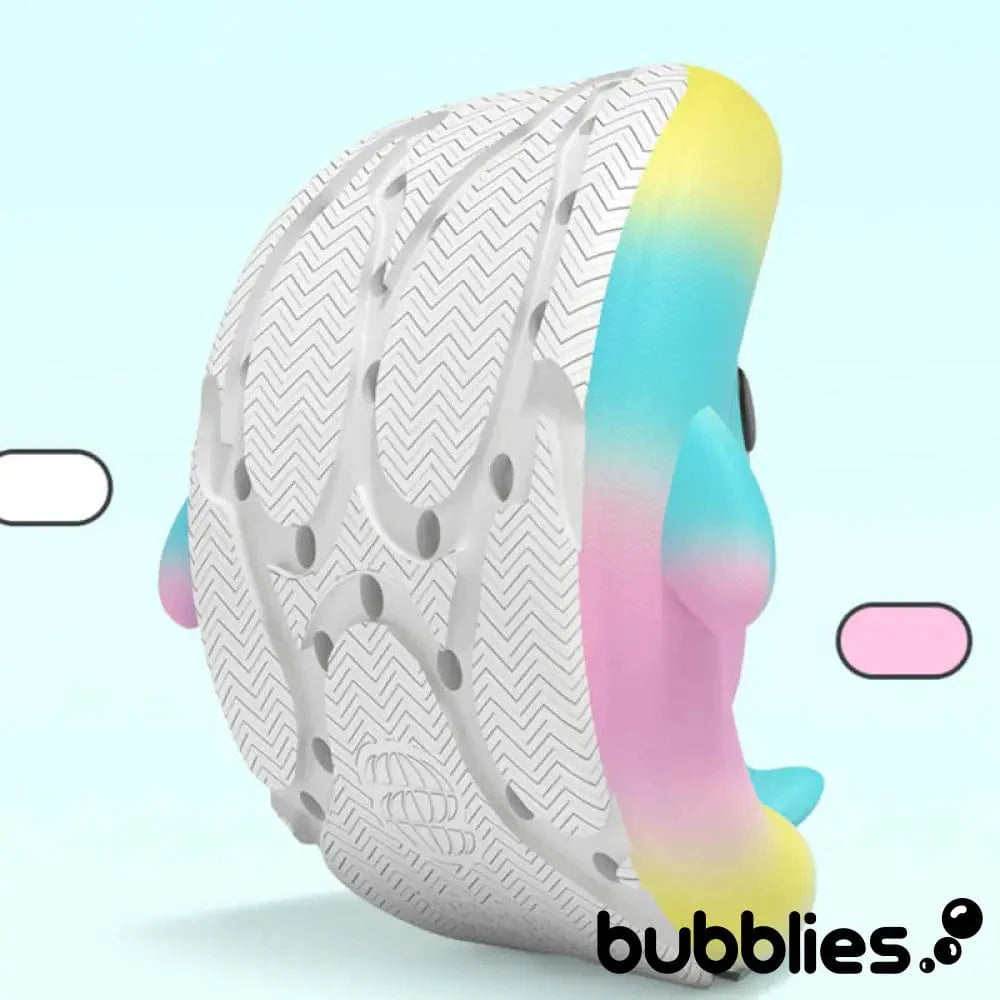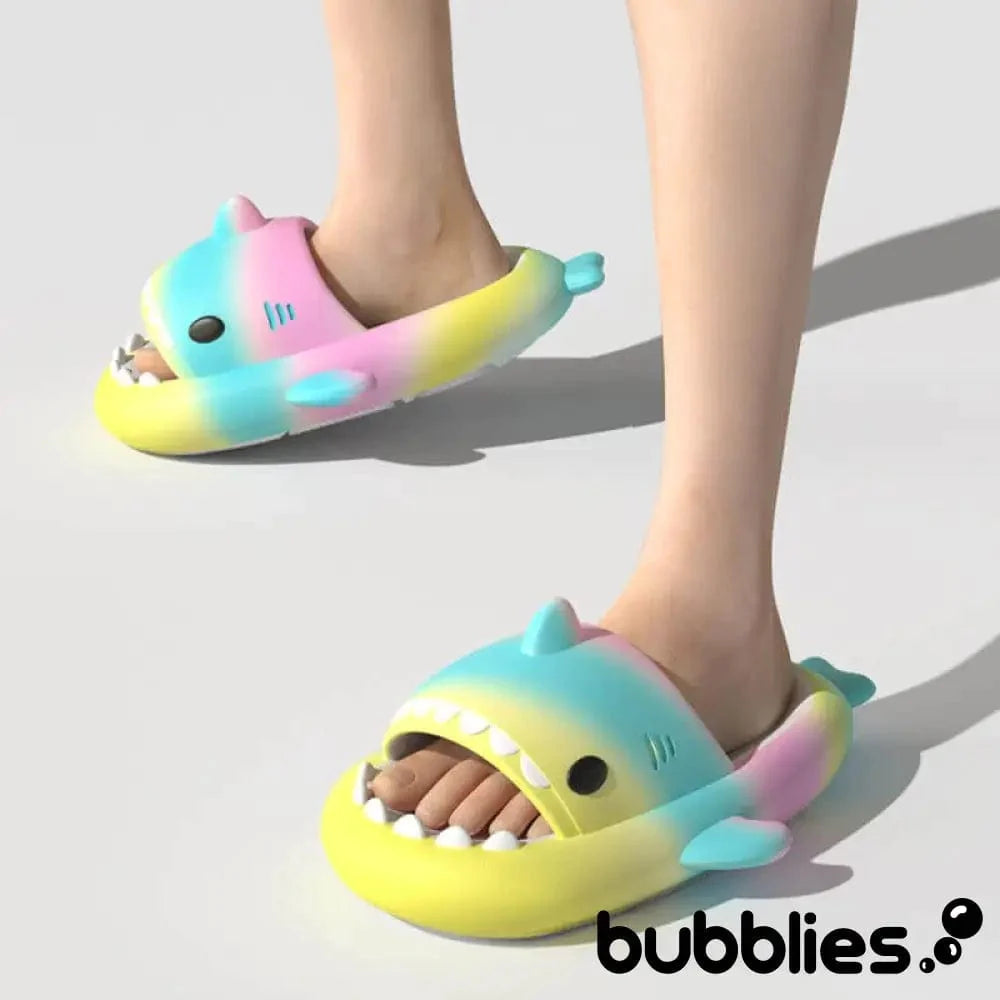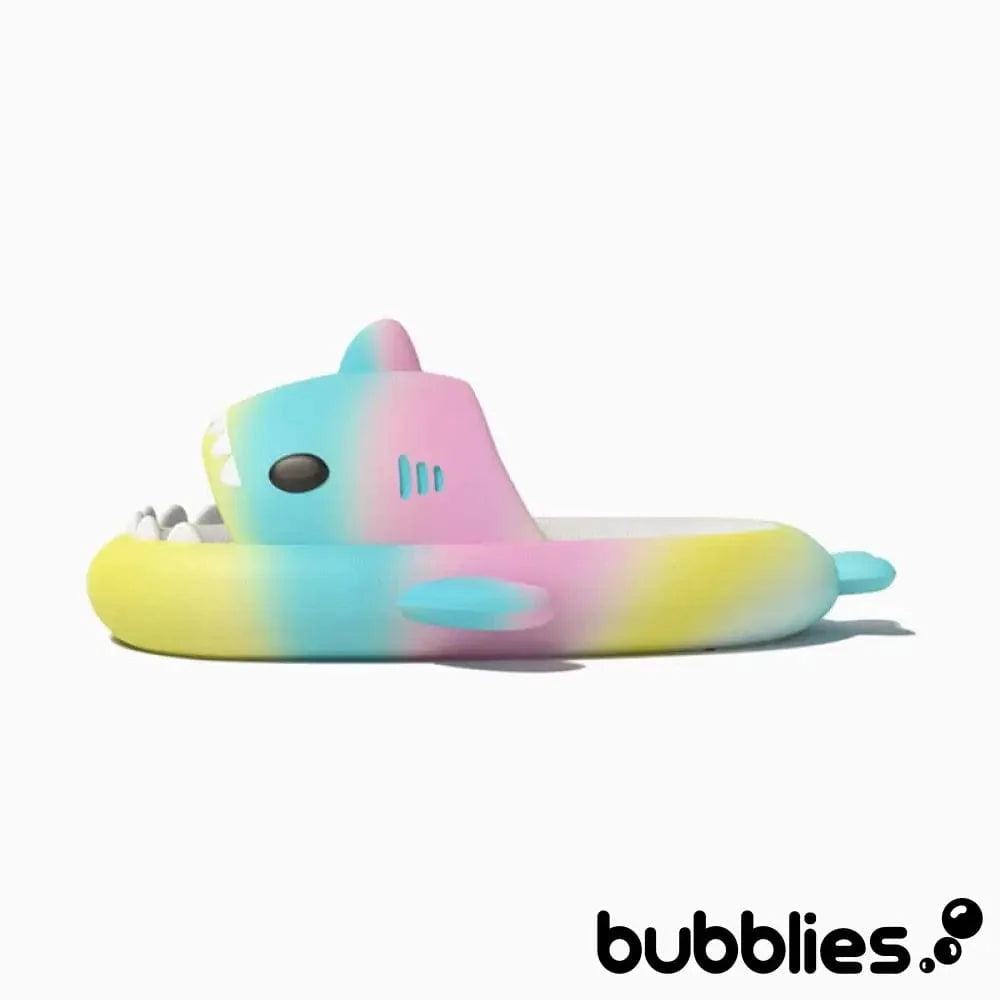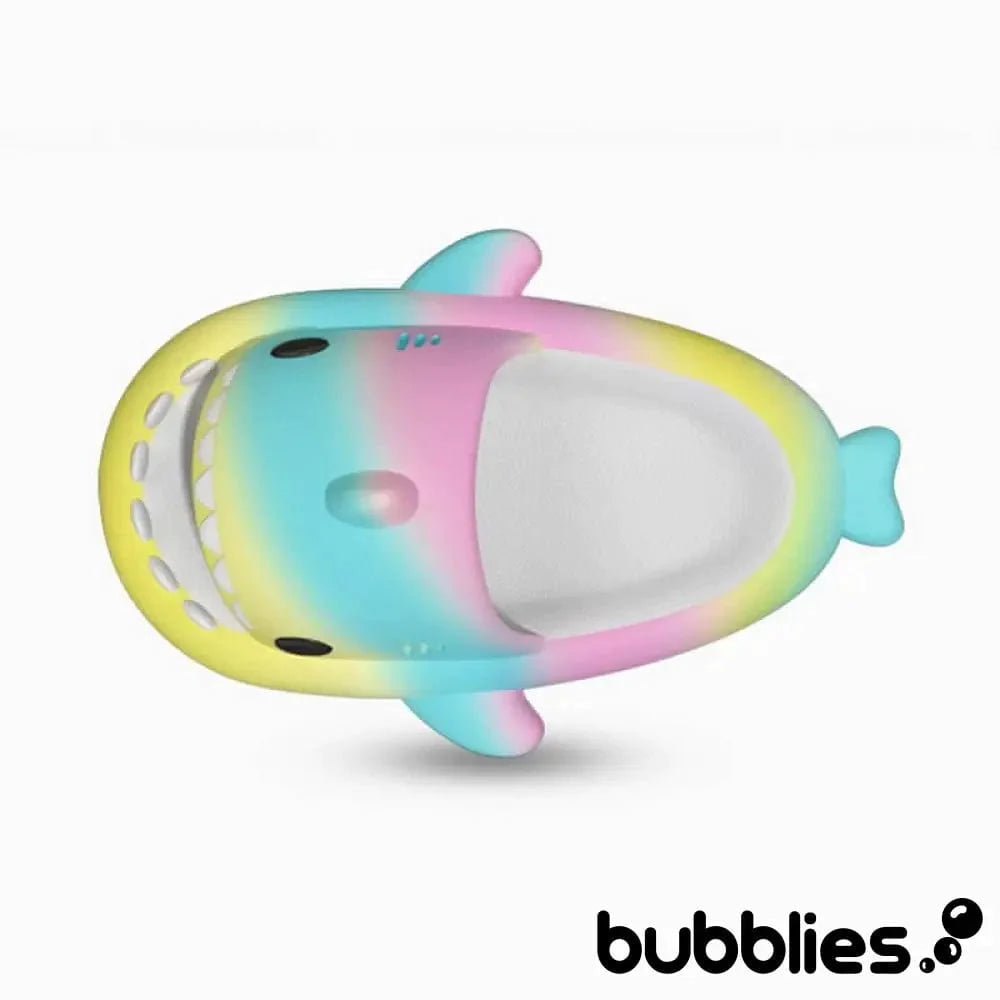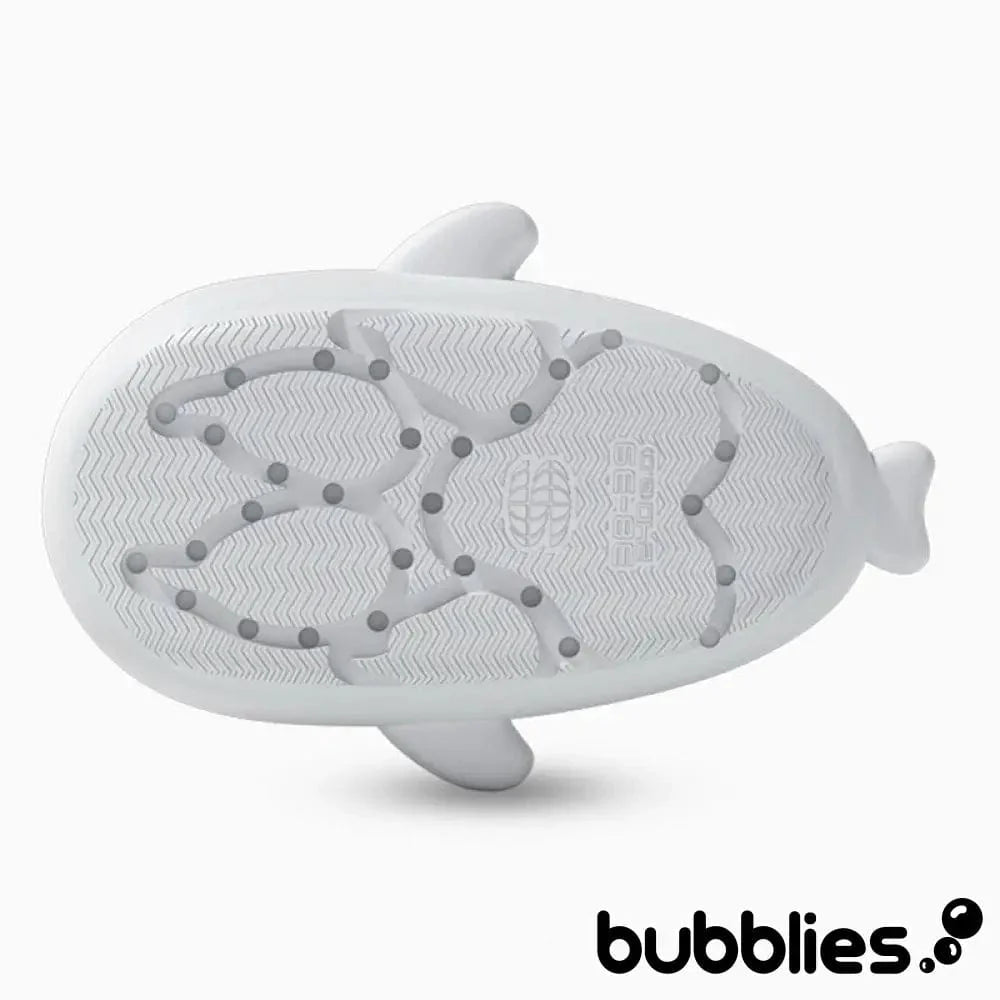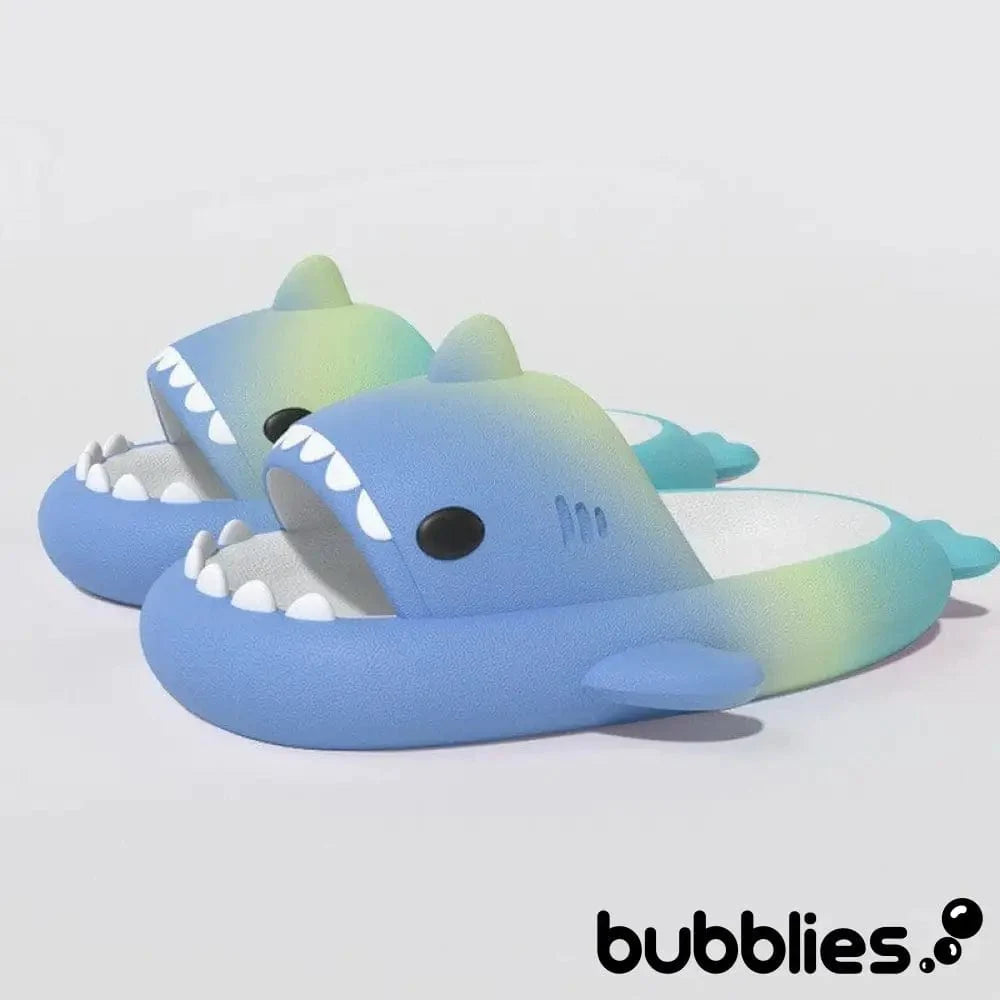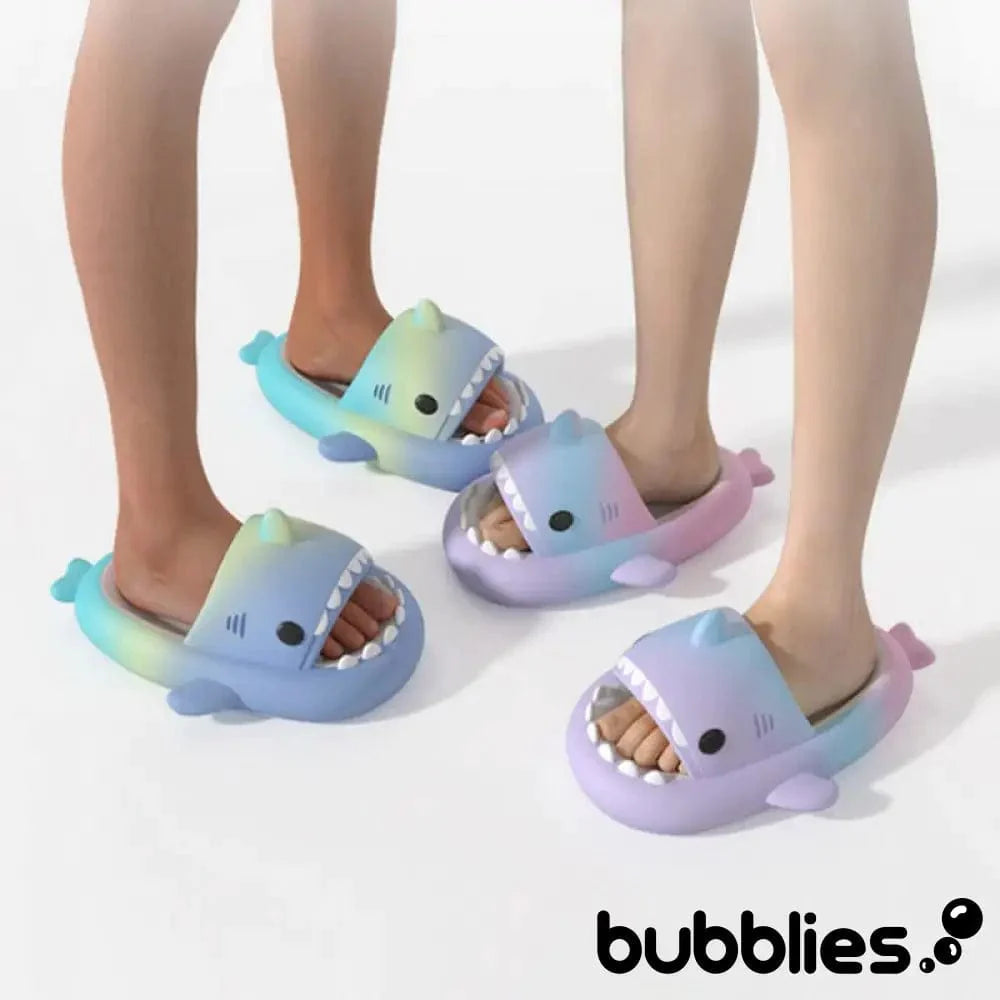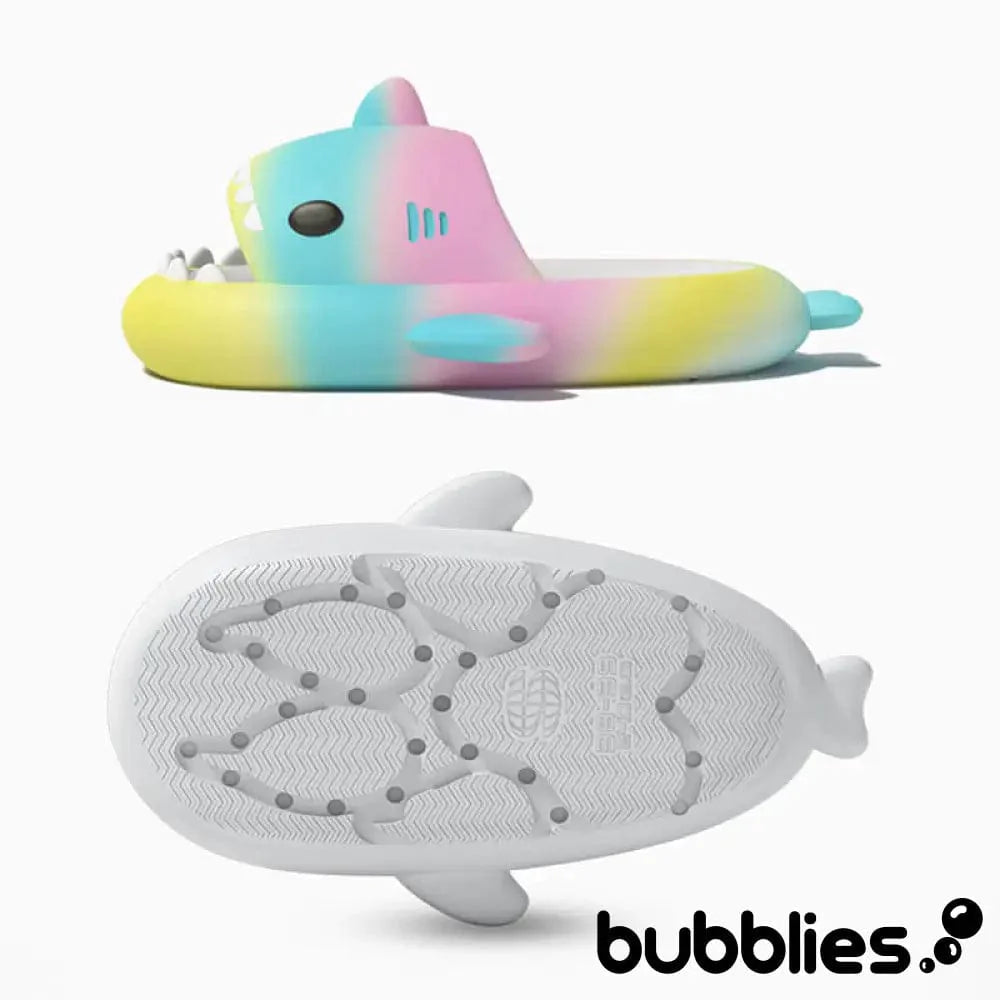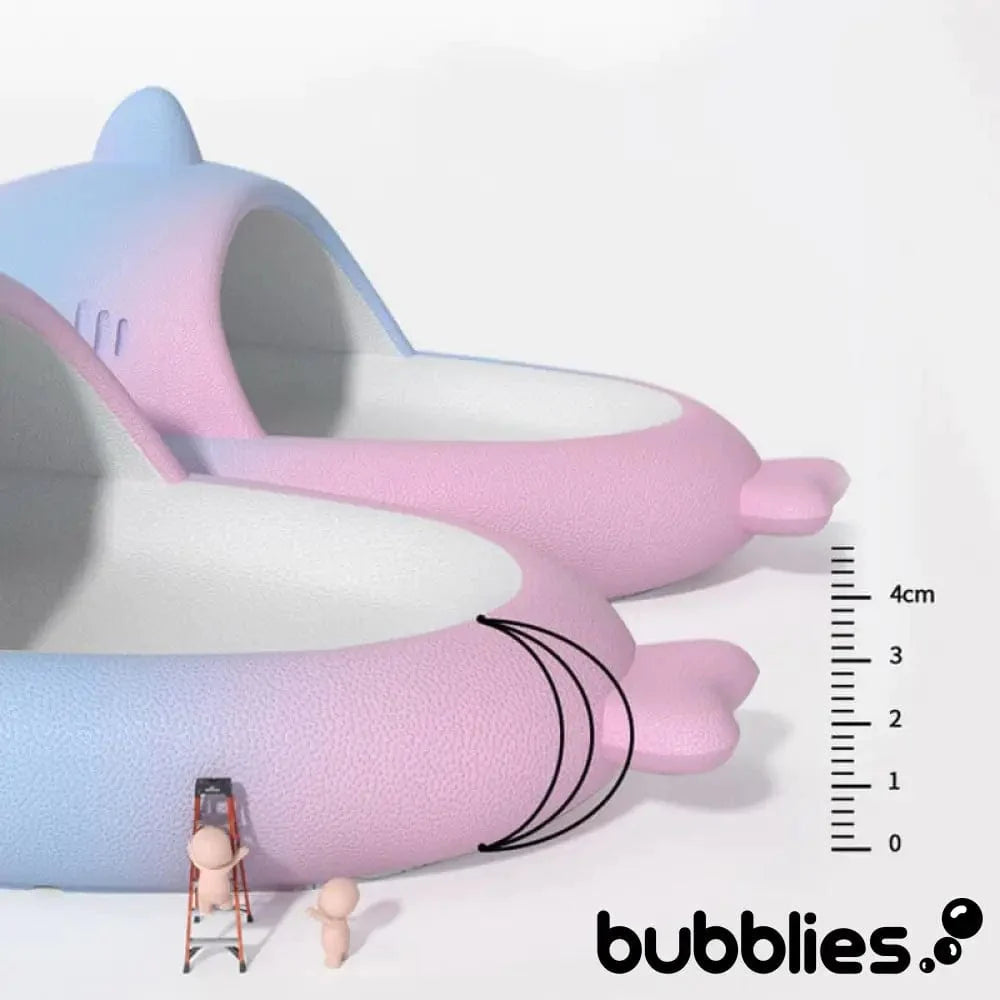 Sharkies™ Shark Slides - Pastel

---
Bubblies fit true to size.

PLEASE ORDER YOUR REGULAR SHOE SIZE 🙂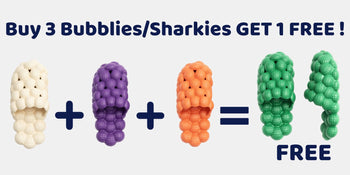 30 Days satisfaction guarantee

not satisifed with your order? we accept exchanges and returns within 30 days of delivery.*

please check our full return / exchange policy here.
Experience the Endearing Prowess of Sharkies™ Shark Slides - Pastel

Drench your feet in a wave of comfort with our Sharkies™ Shark Slides - Pastel. A cherished manifestation of style and coziness, these slides are artfully designed to mimic the captivating charm of the ocean's most celebrated predator. Cherished by both men and women, these slides offer a sweet, quirky statement that perfectly marries function with fashion. Each slide is crafted with high-quality EVA foam, offering a plush haven that feels like treading on the softest clouds.

Unmatched Realism Married with Unrivalled Comfort

Immersing your feet into our Sharkies™ Shark Slides is akin to wrapping yourself in a comforting oceanic hug. The vivid details and realistic silhouette bring the thrill of marine life right to your feet, all while delivering unparalleled relief and relaxation. Our ingenious use of EVA foam offers a sturdy yet inviting cradle that adapts to your steps, offering prime comfort that dares to challenge reality.

Soothing Relief with Acupressure Therapy Benefits

Our Shark Slides are more than just an enticing sight. With every step, the unique structure of our slides offers soothing acupressure therapy. They target key pressure points, massaging your feet to alleviate stress and tension. Embrace the joy of walking with our fun, therapeutic footwear that invites you to experience the carefree spirit of the sea, right at home.

Characteristics of the Sharkies™ Shark Slides - Pastel

High-quality, comfortable EVA foam material
Accurate, adorable shark design in soft pastel tones
Aids in acupressure therapy with every step
Fit for both men and women, forming an inclusive silhouette
Boasting 10,000+ happy customers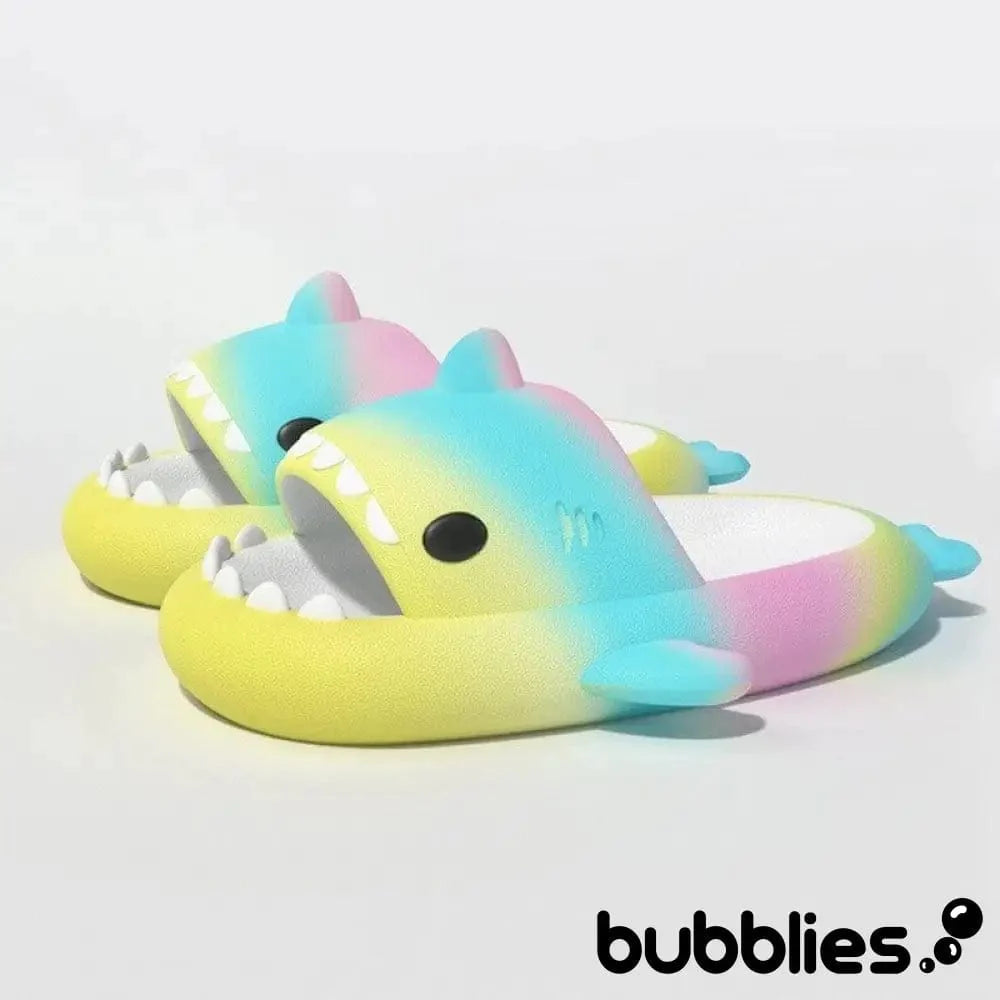 This product has no reviews yet.
This product has no reviews yet.