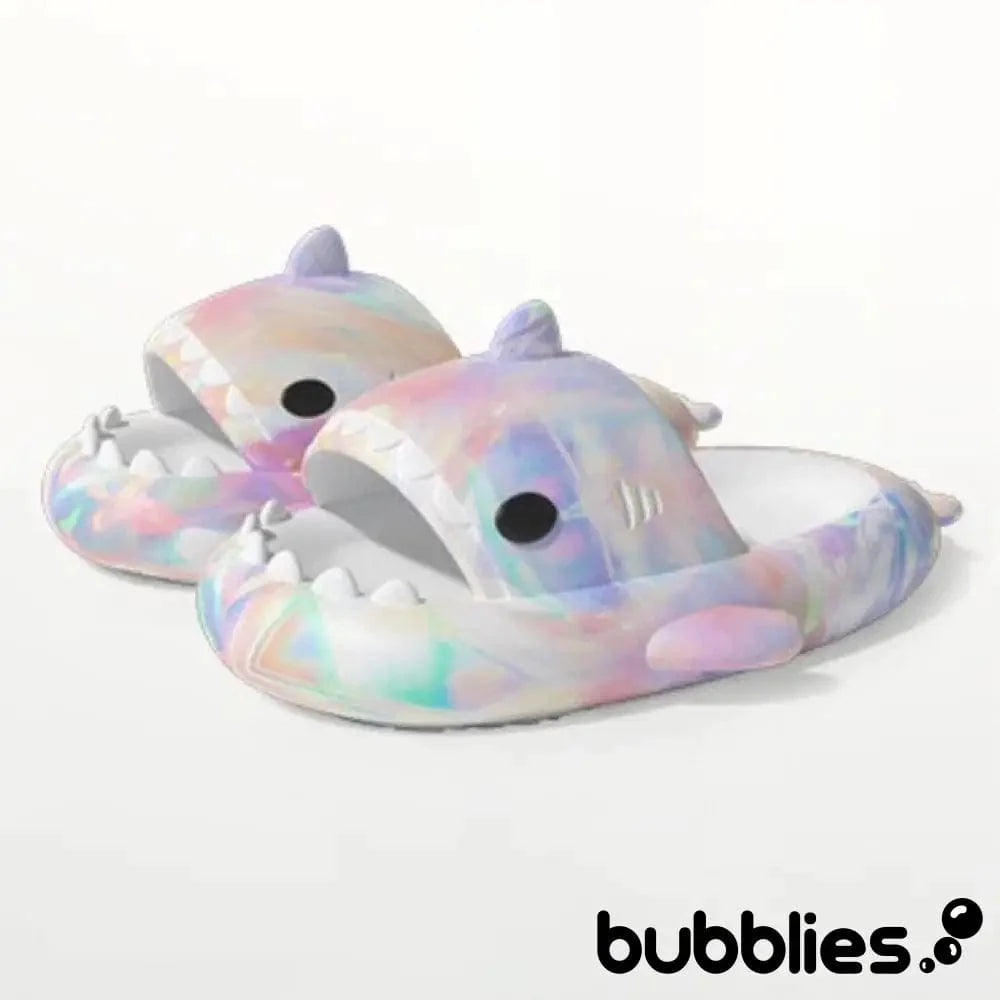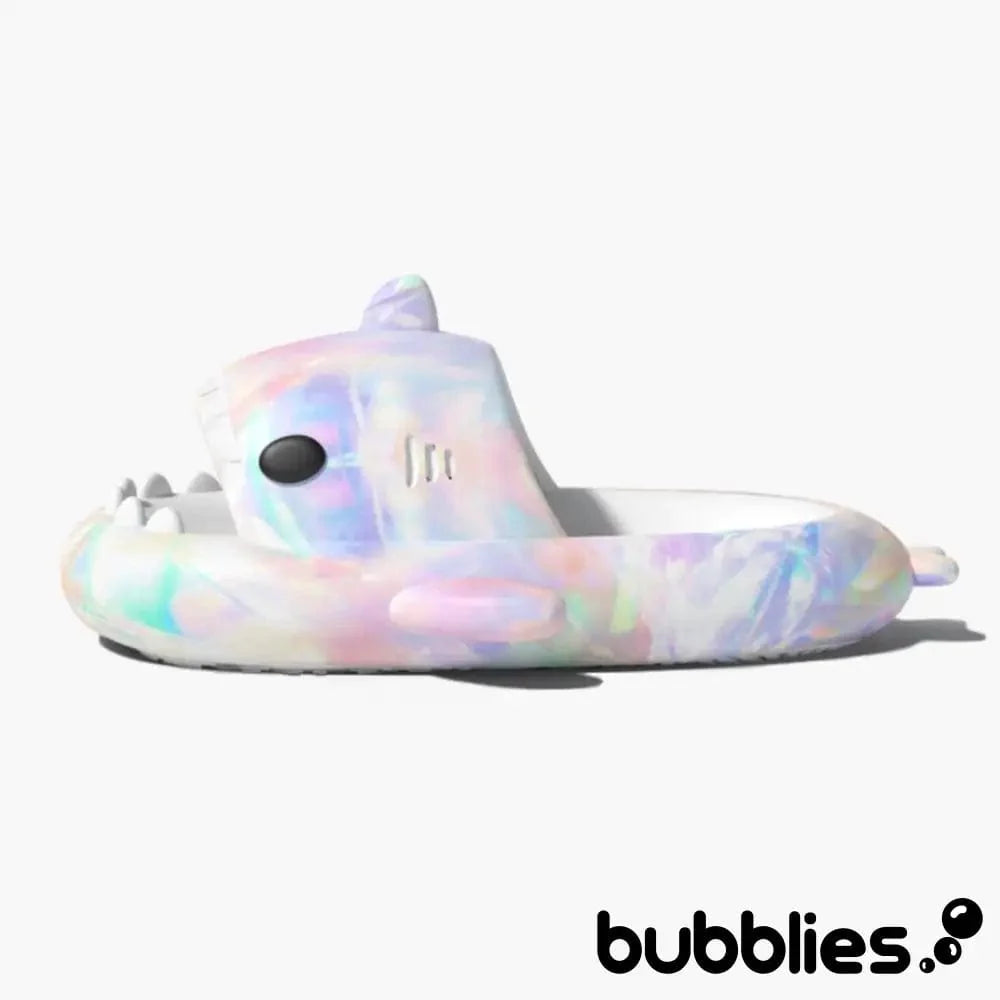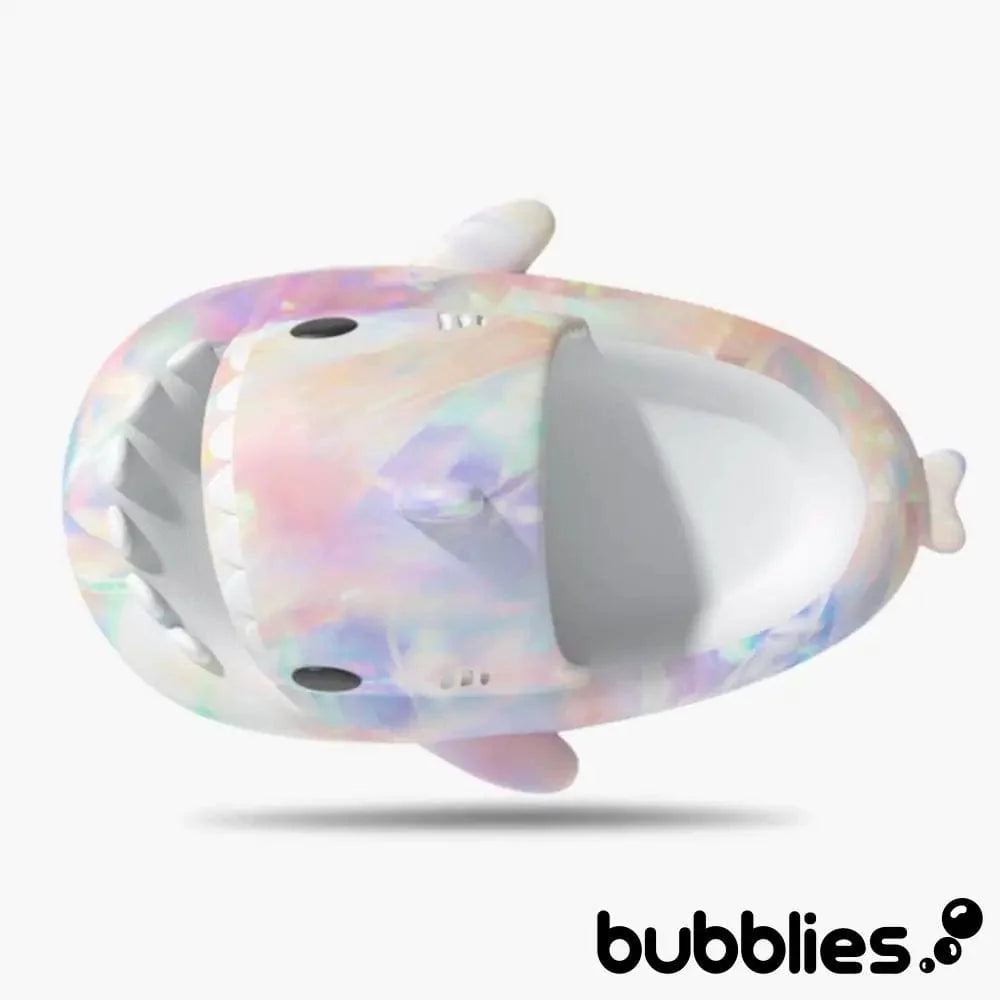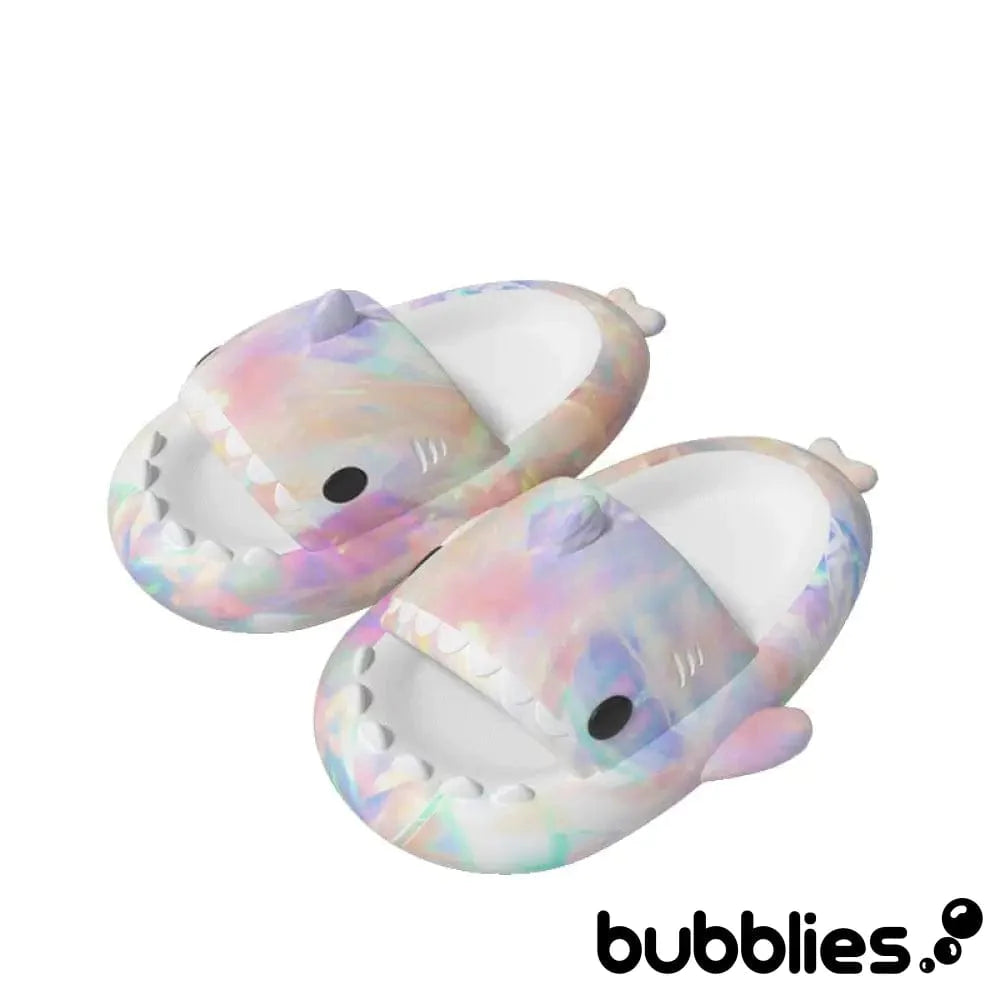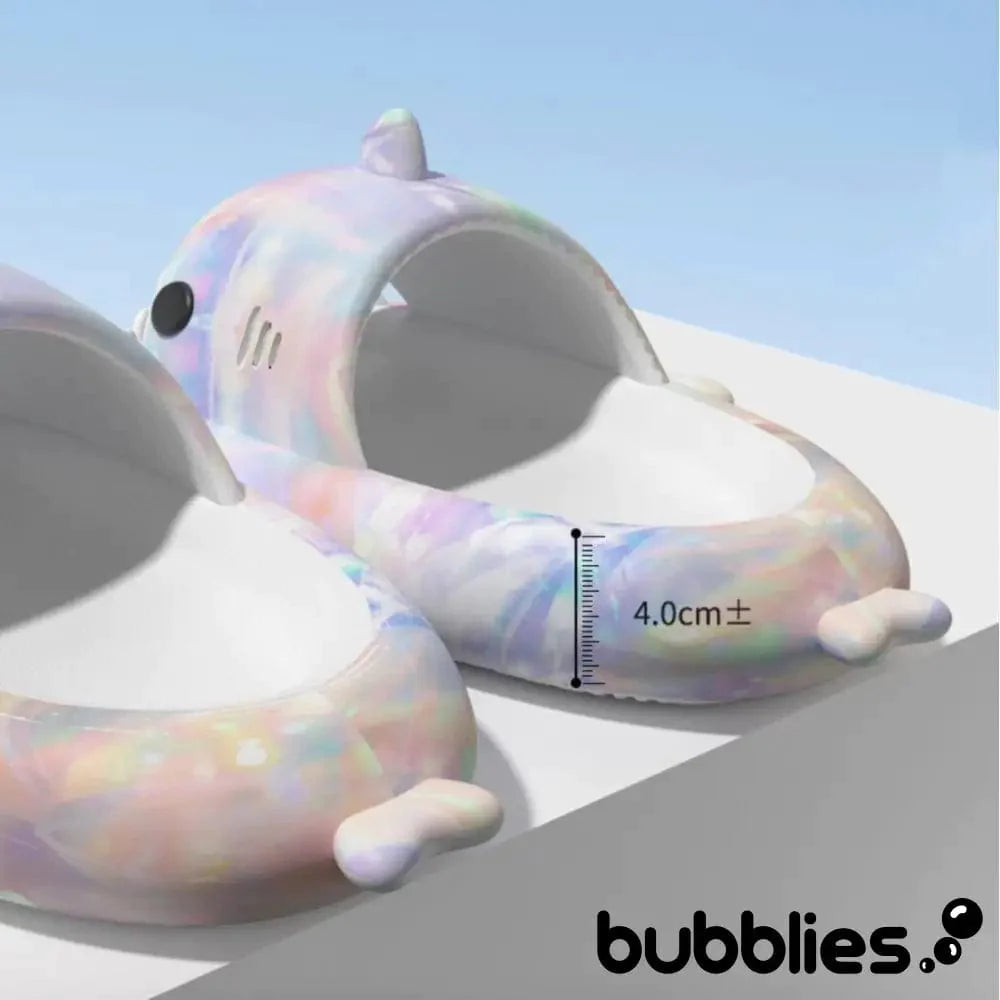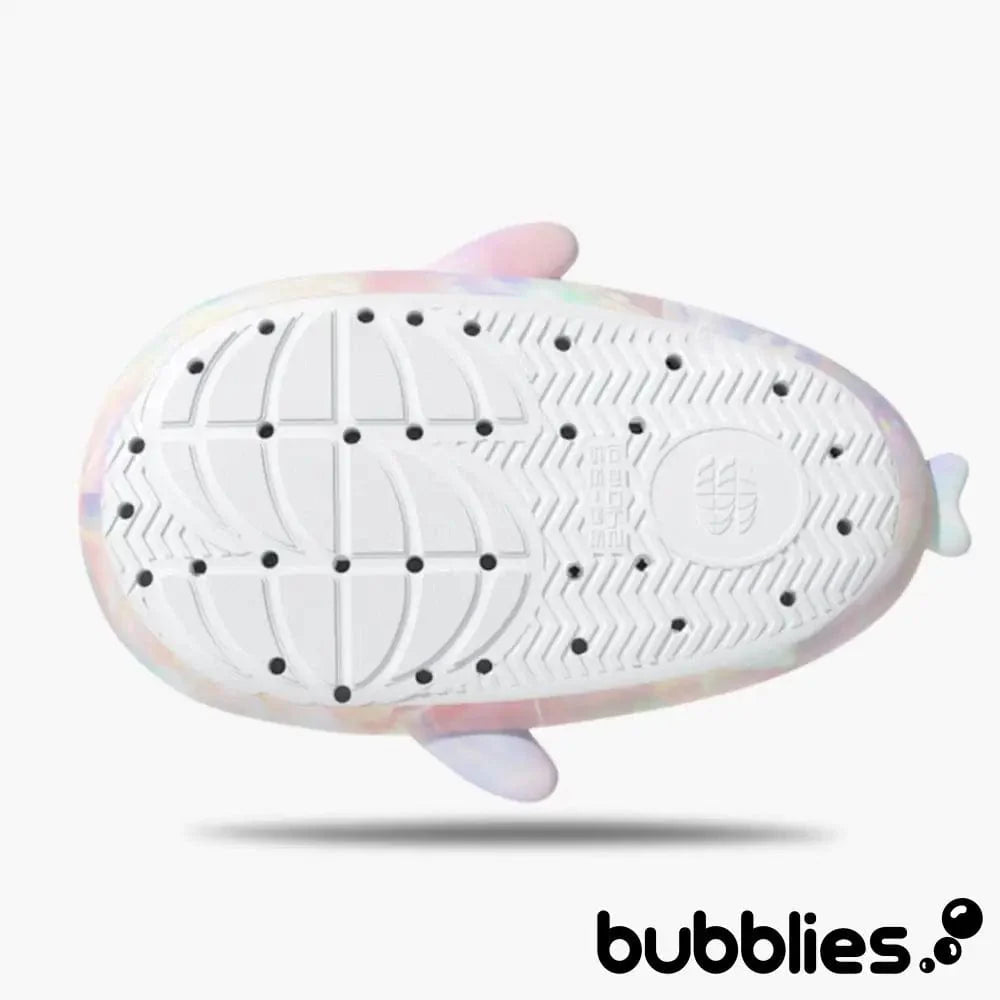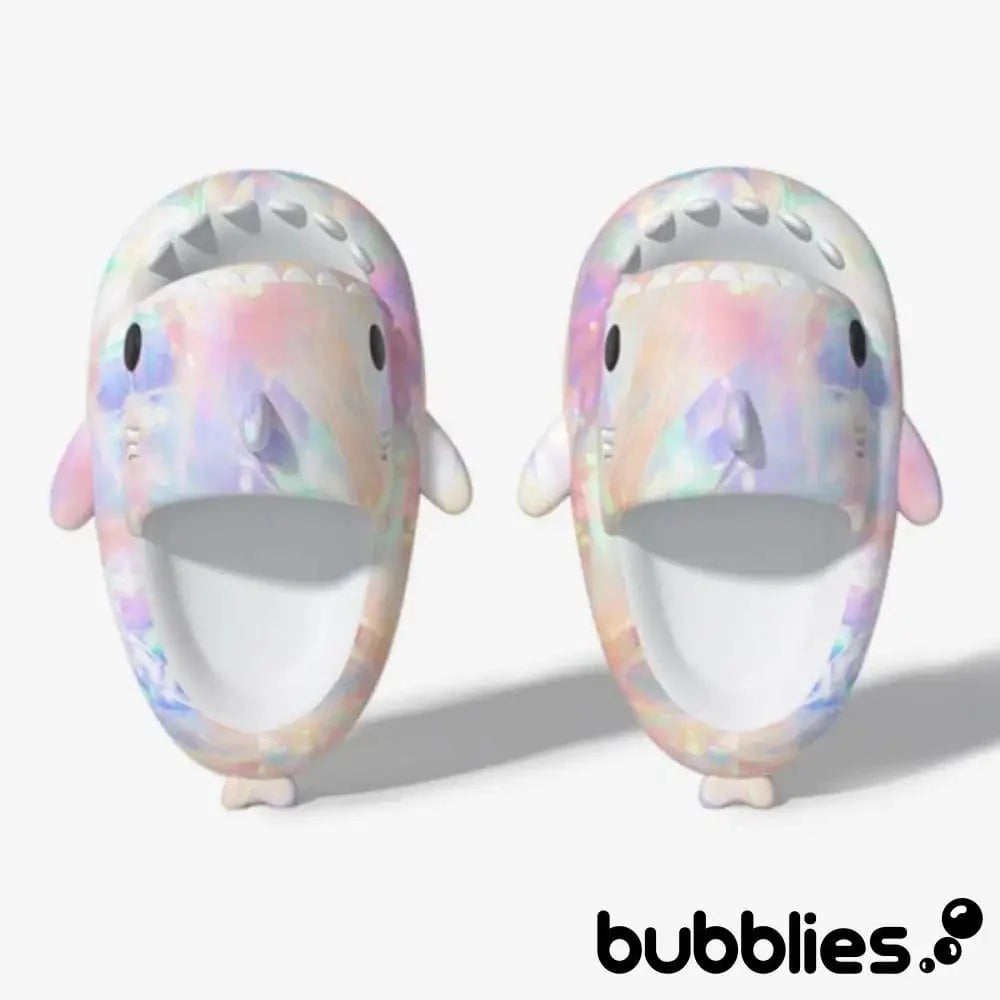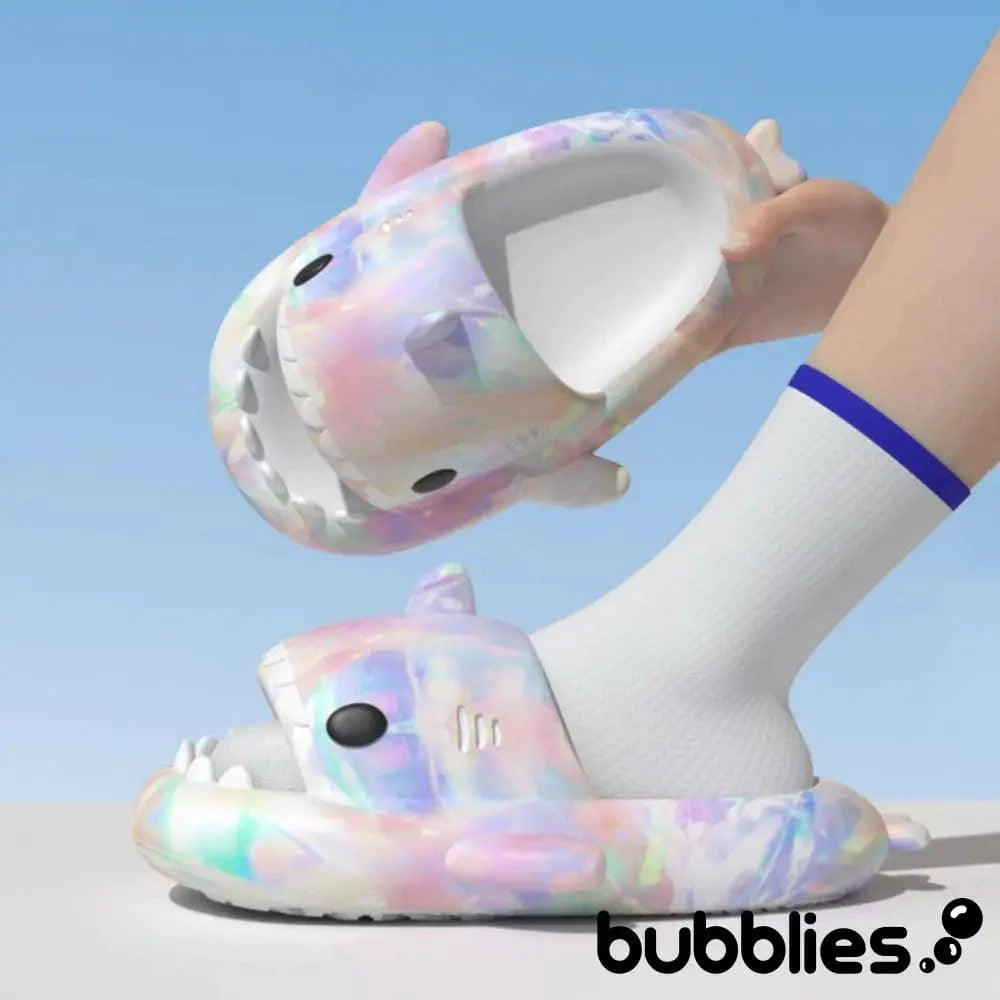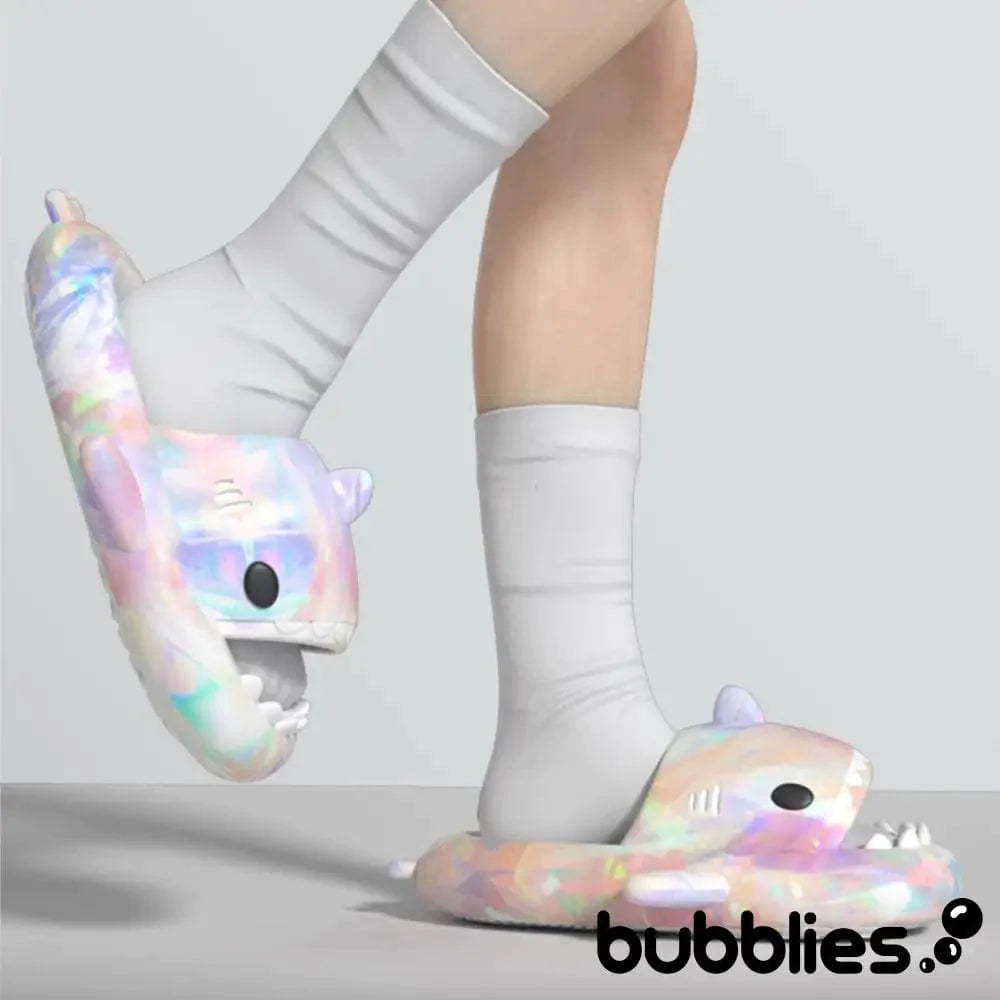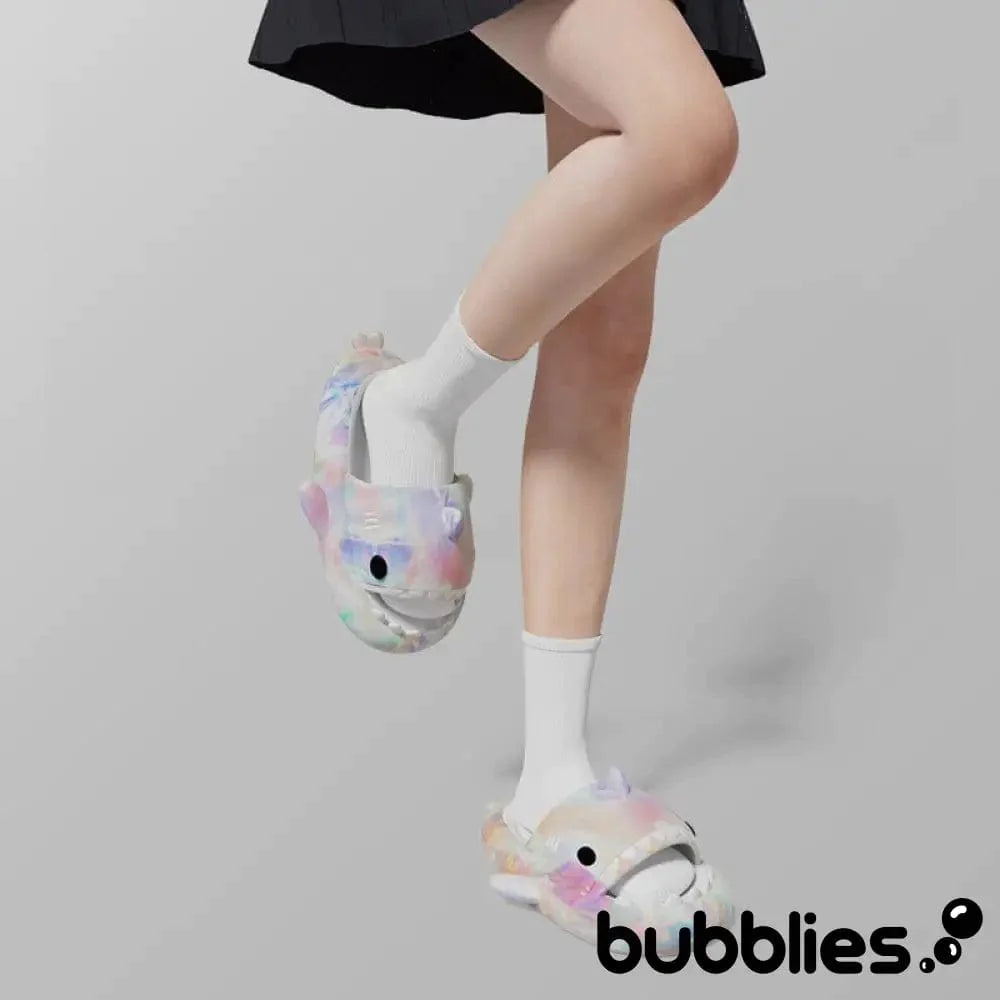 Sharkies™ Shark Slides - Rainbow

---
Bubblies fit true to size.

PLEASE ORDER YOUR REGULAR SHOE SIZE 🙂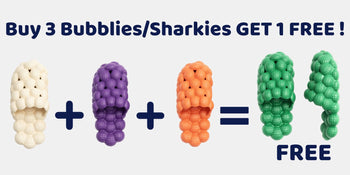 30 Days satisfaction guarantee

not satisifed with your order? we accept exchanges and returns within 30 days of delivery.*

please check our full return / exchange policy here.
Experience the Delightful Quirkiness of Sharkies™ Shark Slides - Rainbow

Sink your feet into a world of playful comfort and charm with our Sharkies™ Shark Slides - Rainbow. Perfectly designed to mirror the distinctive appeal of a cute shark, these slides depict not one, but a spectrum of debonair shades. Every step you make will exude a dash of unserious radiance, scoring high on style and comfort. Discover the full range of our Shark Slides here.

The Awe-Inspiring Detailing of Our Shark Slides

The intricate finish and lifelike detailing of our Sharkies™ Shark Slides - Rainbow acts as a testament to the finesse and precision in our craftsmanship. Every curve, every line, mimics the majesty of the sea's apex predator, shaped out of the most pliable EVA foam for optimum indulgence.

Savor the Blend of Comfort and Style

Created for the modern and forward-thinking individual, our shark slides extend beyond regular footwear. They effortlessly integrate ultimate comfort, acupressure therapy, and a stylish design that's sure to turn heads. With over 10,000+ happy customers, they are the quintessential choice for those who appreciate creative innovation in their everyday wear. It's not just a slipper, it's a lifestyle.

Characteristics of the Sharkies™ Shark Slides - Rainbow

An enchanting blend of colors for a standout look
Made of EVA foam for superior comfort and durability
Fits both men and women with unique style
Brilliant shark design that's trendy and unforgettable
More than just footwear, it lends a fashion statement
Feels like walking on clouds; superior to regular has-been slippers
Comes with a promise of acupressure therapy for added health benefits
Attracts the approval of over 10,000 satisfied customers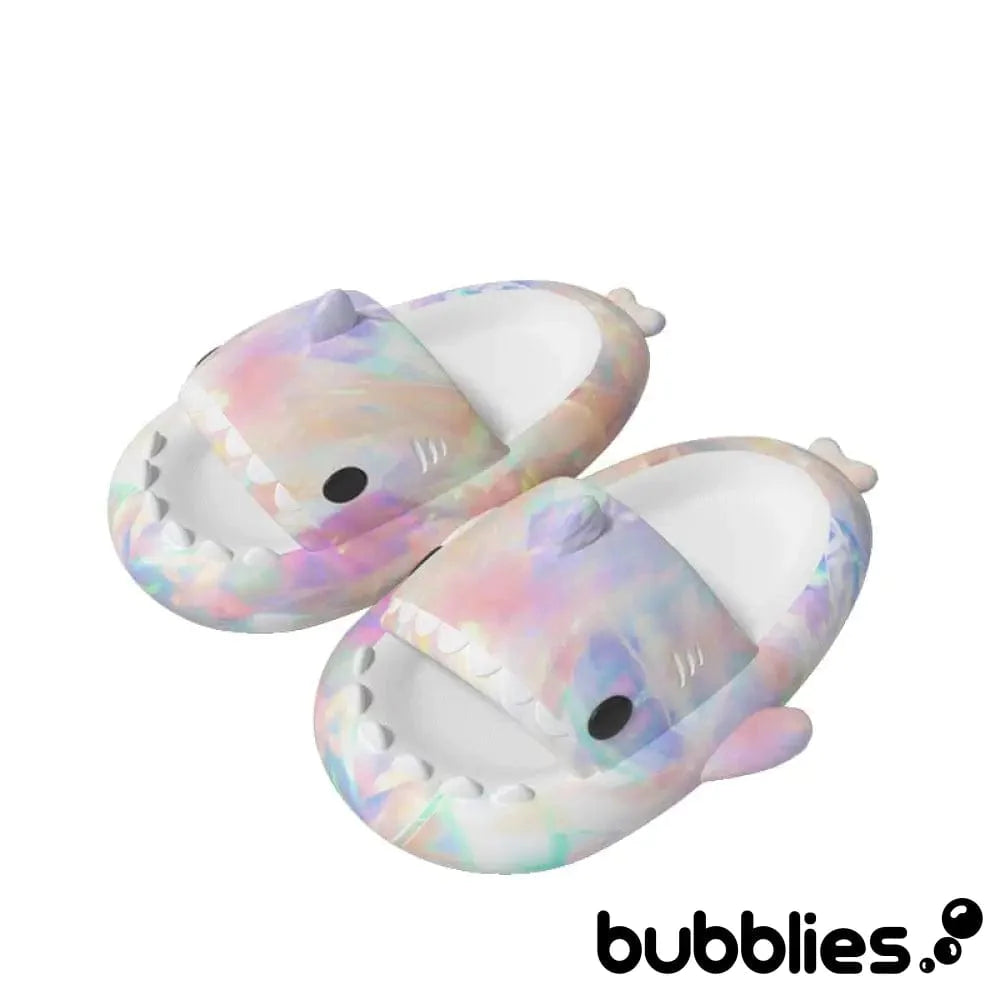 This product has no reviews yet.
This product has no reviews yet.