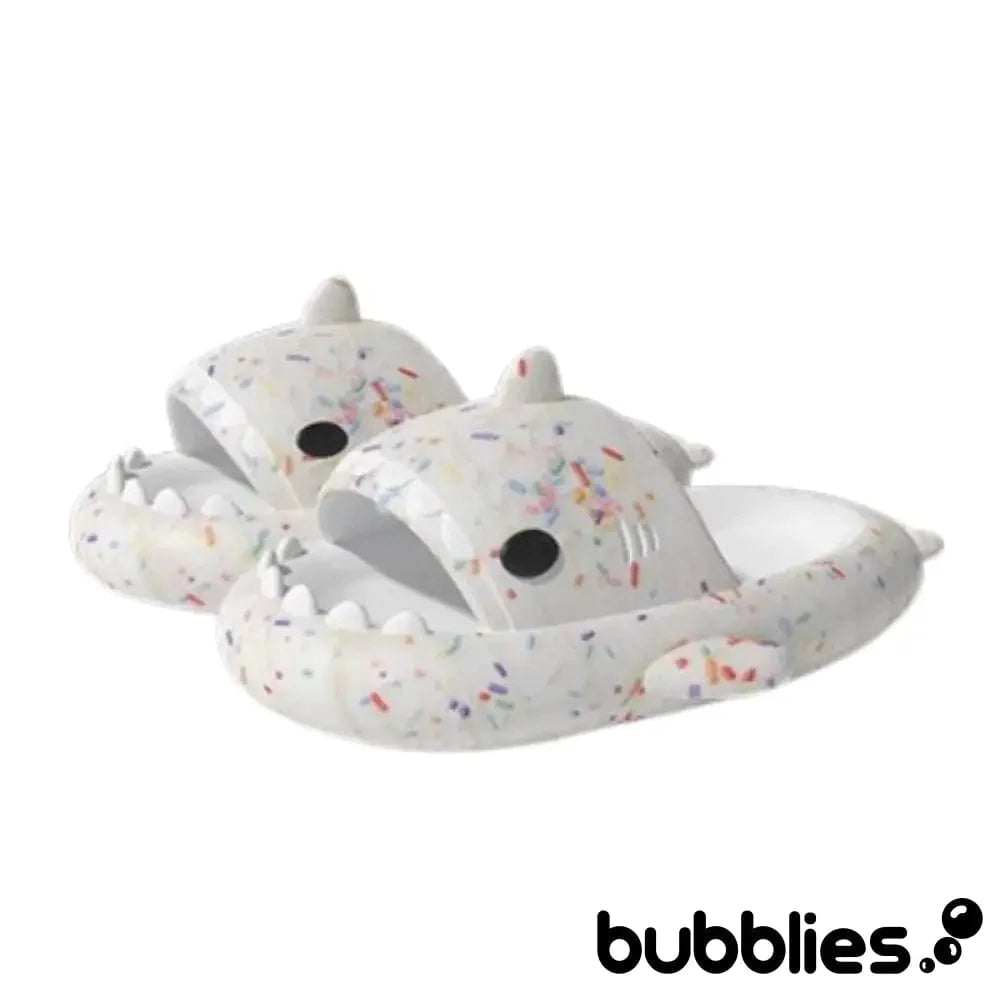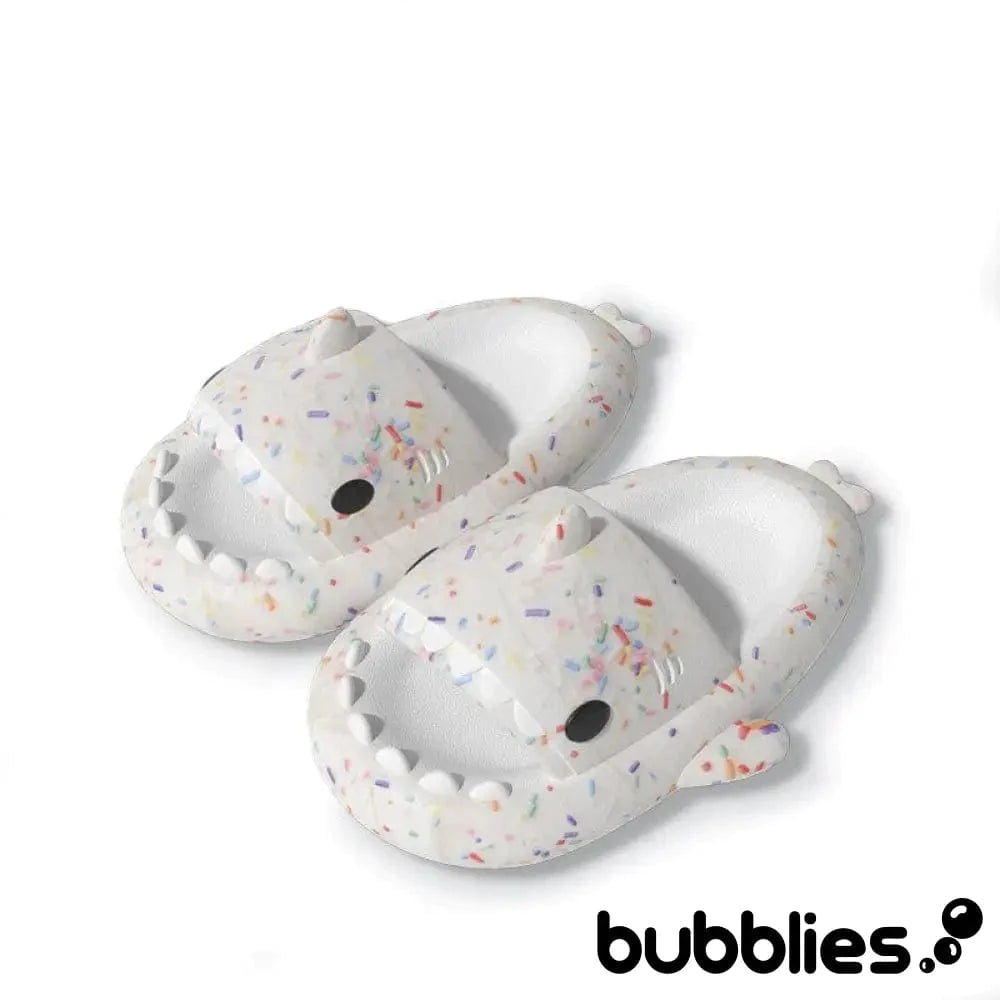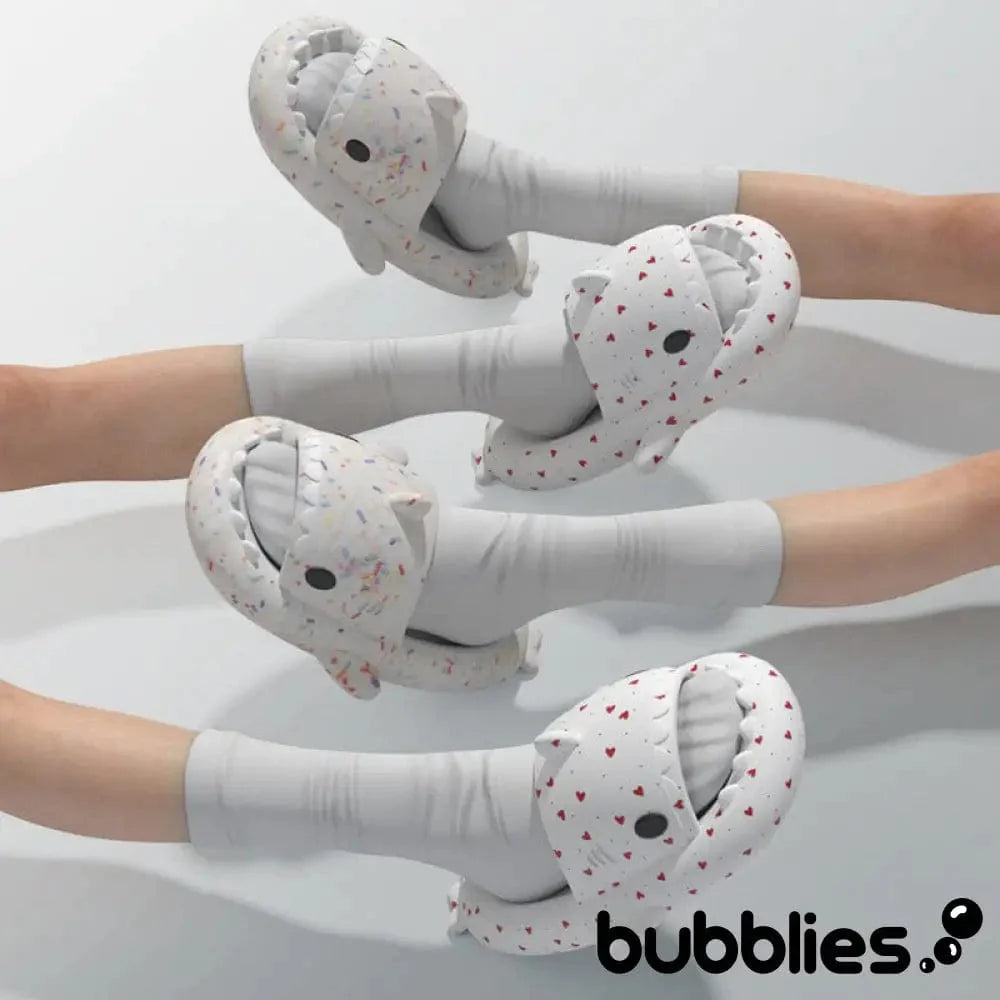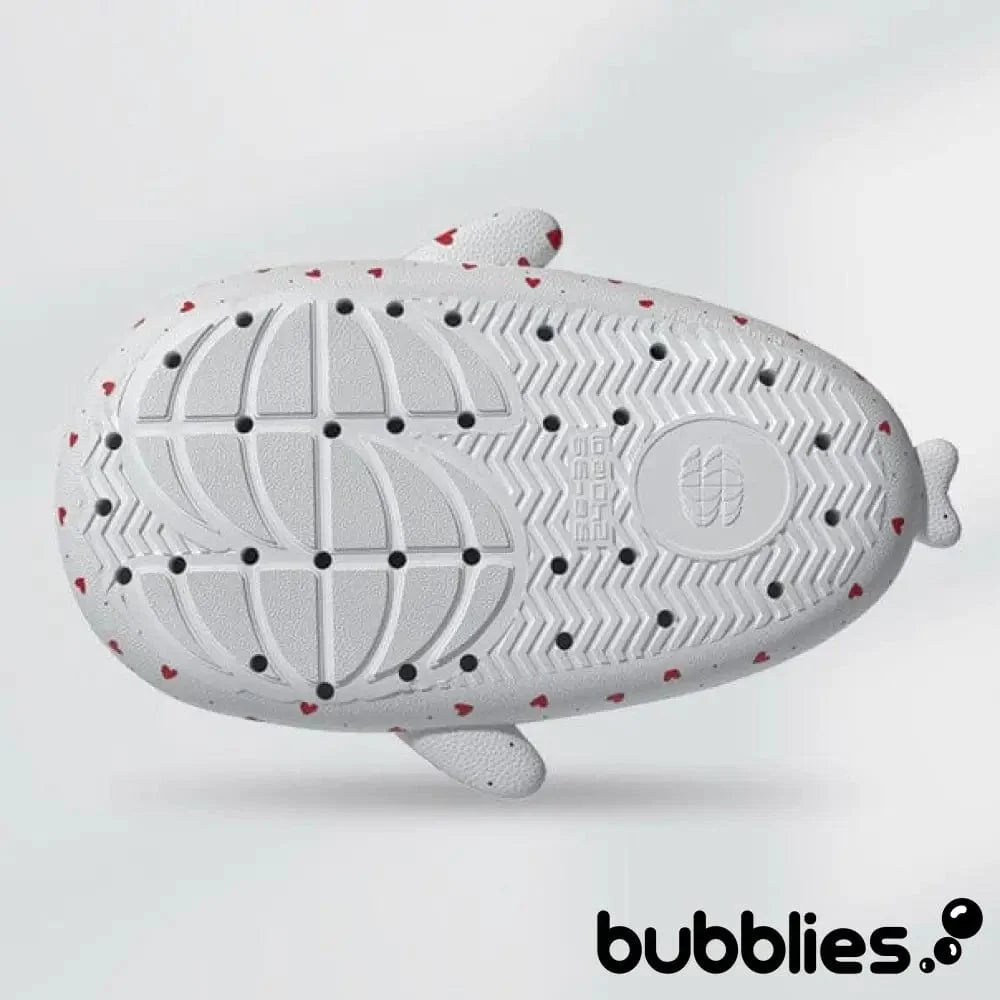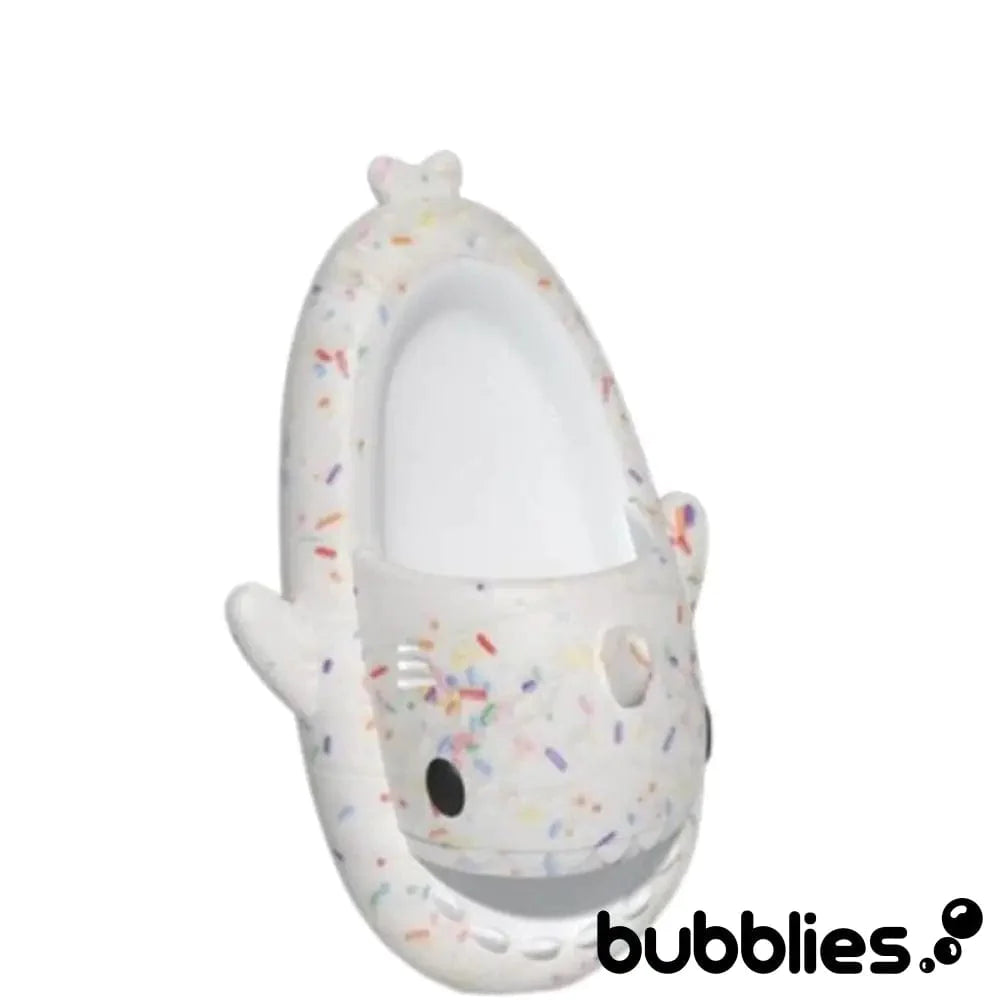 Sharkies™ Shark Slides - Sprinkles

---
Bubblies fit true to size.

PLEASE ORDER YOUR REGULAR SHOE SIZE 🙂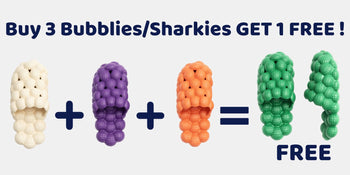 30 Days satisfaction guarantee

not satisifed with your order? we accept exchanges and returns within 30 days of delivery.*

please check our full return / exchange policy here.
Unleash Your Inner Sea Beast with Sharkies™ Shark Slides - Sprinkles

Dive into an ocean of style and comfort with the original and endearing Sharkies™ Shark Slides - Sprinkles. Step into the soft jaws of a friendly shark, ready to coalesce comfort and novelty in a single footstep. This slip-on, crafted from prepossessing EVA foam, experiences a metamorphosis into a delightful sea creature, a comfy confidante that travels with you, sharing your journey. Let your feet discover serenity like a hushed sea, while showcasing your unique individuality and taste for novel fashion. Discover the full collection of Shark Slides inspiring a wave of appreciation.

Capturing a Sea Realm in the Real World

Our Sharkies™ Shark Slides are a blend of sartorial elegance and whimsicality that will transport you to an undersea world. The level of detail, from the lovable shark face to the colourful sprinkles, radiates a joy as infectious as sea-spray in a swirl of oceanic charm. Indoors and outdoors, these slides are your round-the-clock buddies, providing superior comfort with a touch of marine adventure.

Join the School of Happy Sharks

In line with our commitment at Bubblies to creating footwear that mesmerizes, we've incorporated the element of delight in our Sharkies™ Shark Slides. It's not just cool footwear, they're companions that make every step in life joyful, and a testament to your discerning taste. With over 10.000+ happy customers sharing the voyage, you're about to join an undersea adventure squad known for breaking the surface with style and ease!

Characteristics of the Sharkies™ Shark Slides - Sprinkles

Supreme Comfort: Premium EVA foam ensuring comfort like no other slide, it truly feels like walking on a cloud.
Acupressure Therapy: Designed to target pressure points, turning every step into a wellness journey.
Novel and fun design: Whimsical shark design that turns heads and sparks conversations.
Perfect for All: Universally appealing and unisex, suitable for both men and women.
Quality Construction: Long-lasting EVA foam material that is crafted to withstand regular usage.
10,000+ happy customers: Join our vast community of satisfied sharks.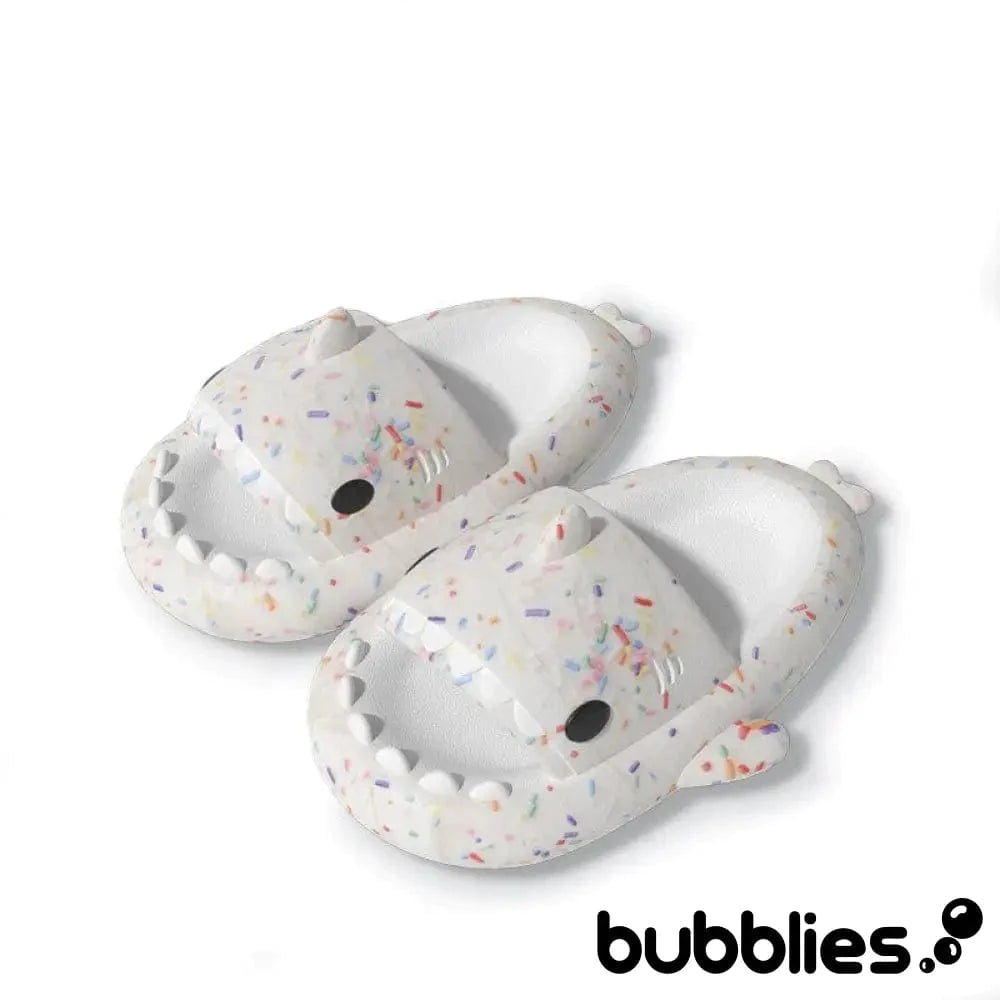 This product has no reviews yet.
This product has no reviews yet.