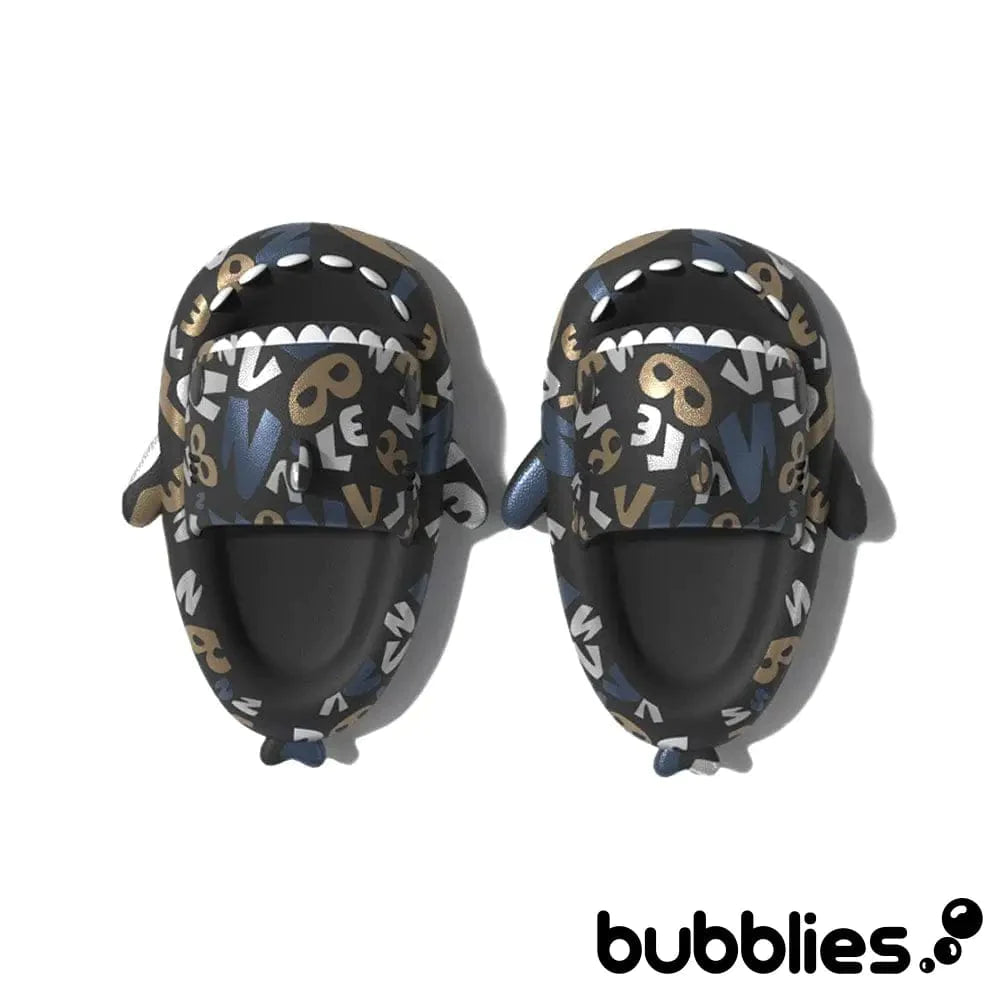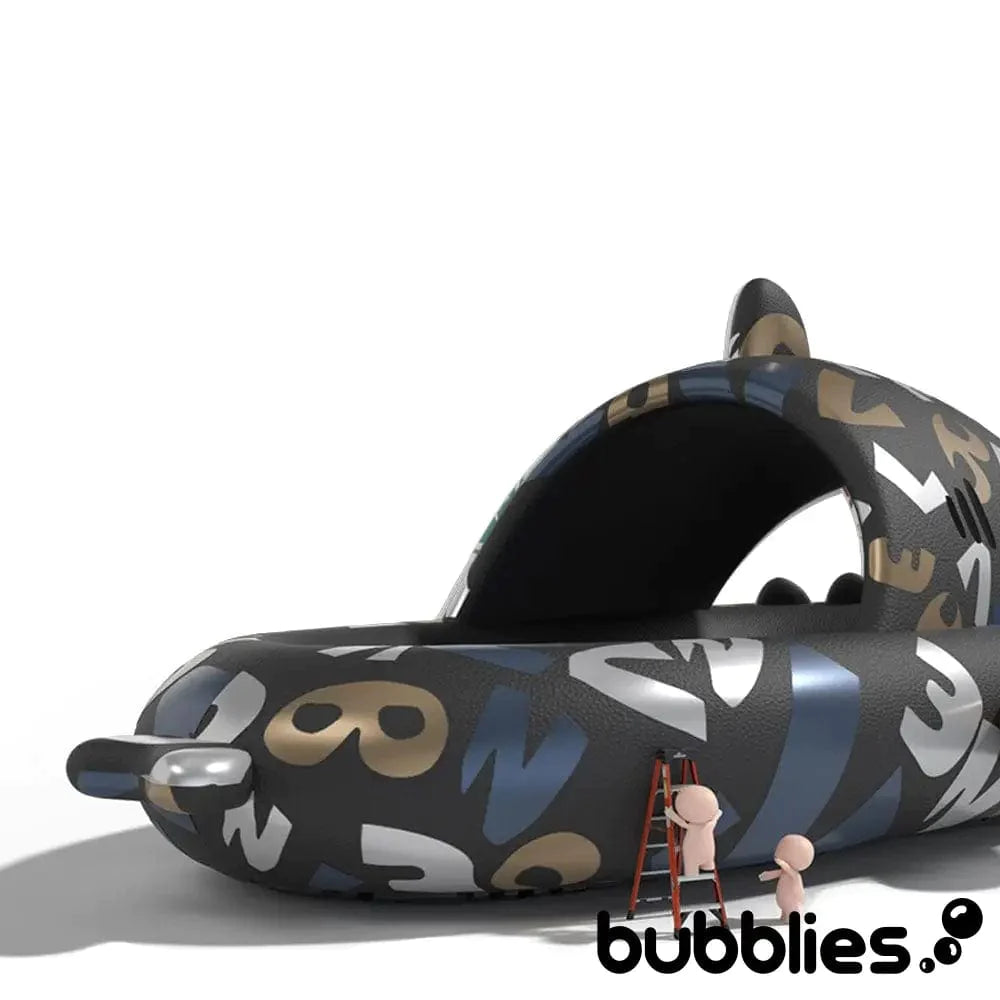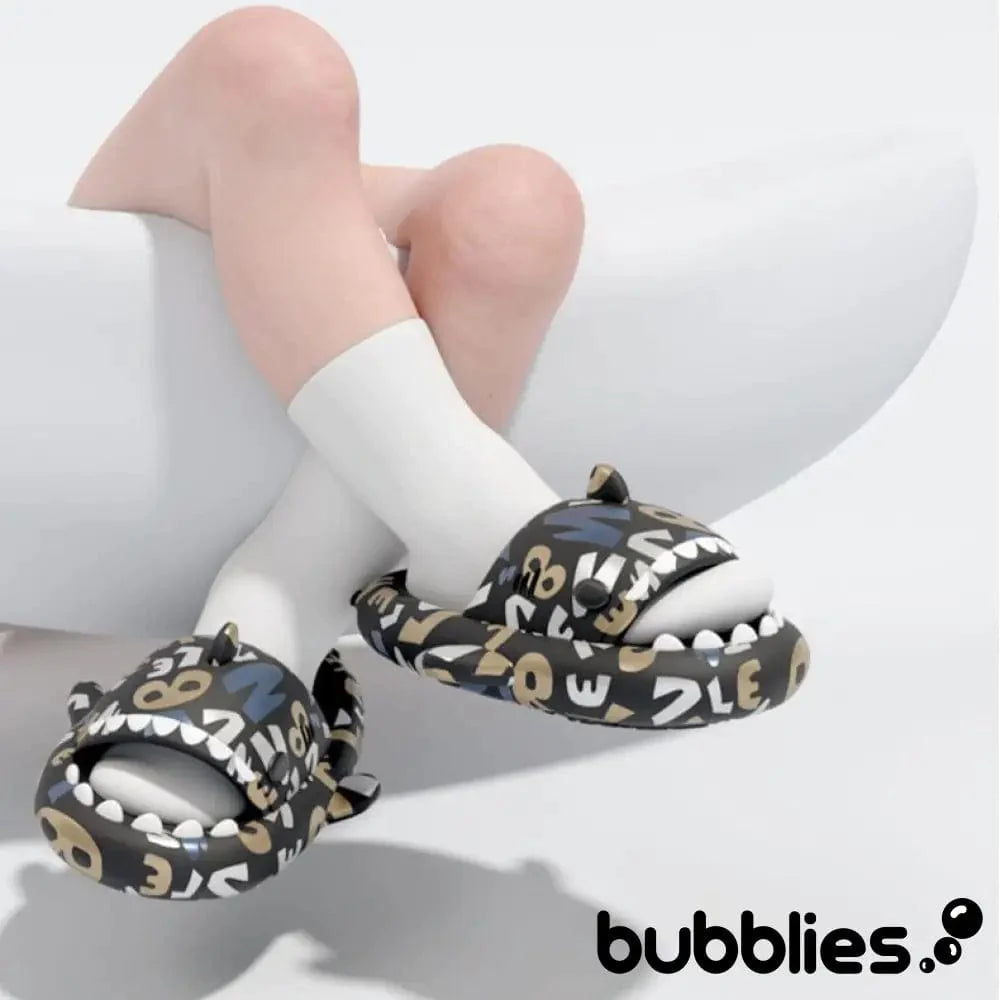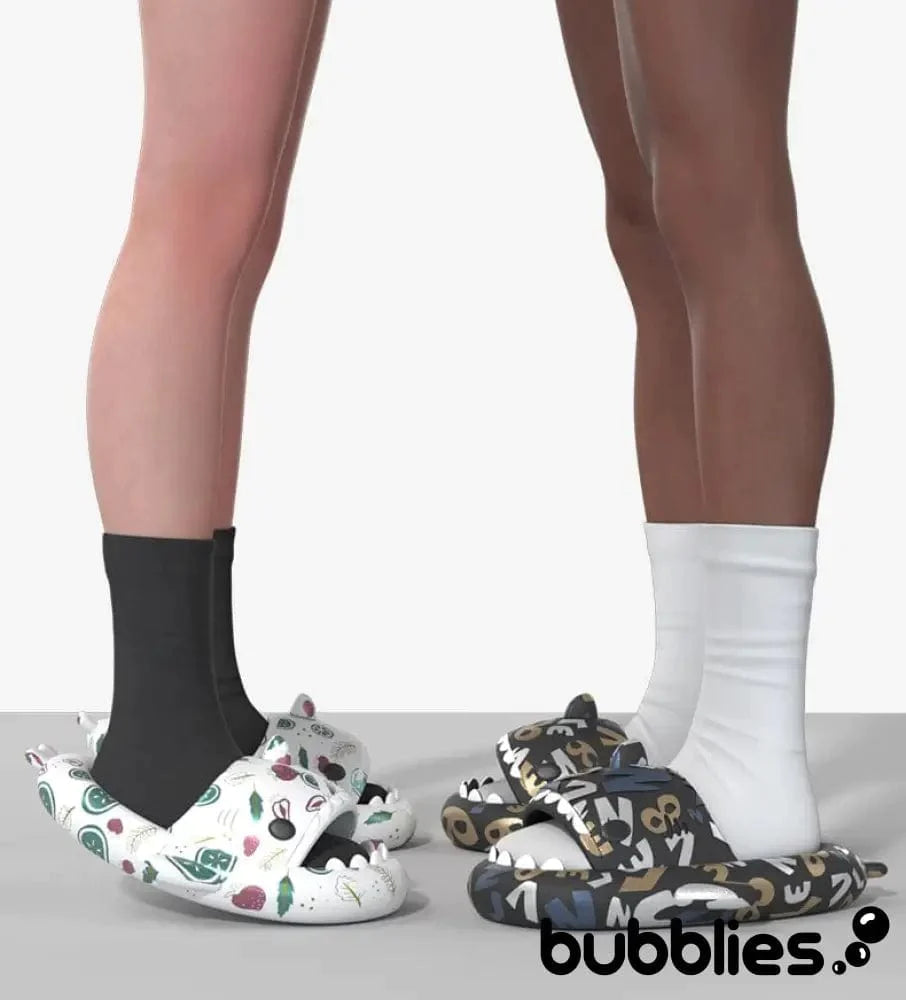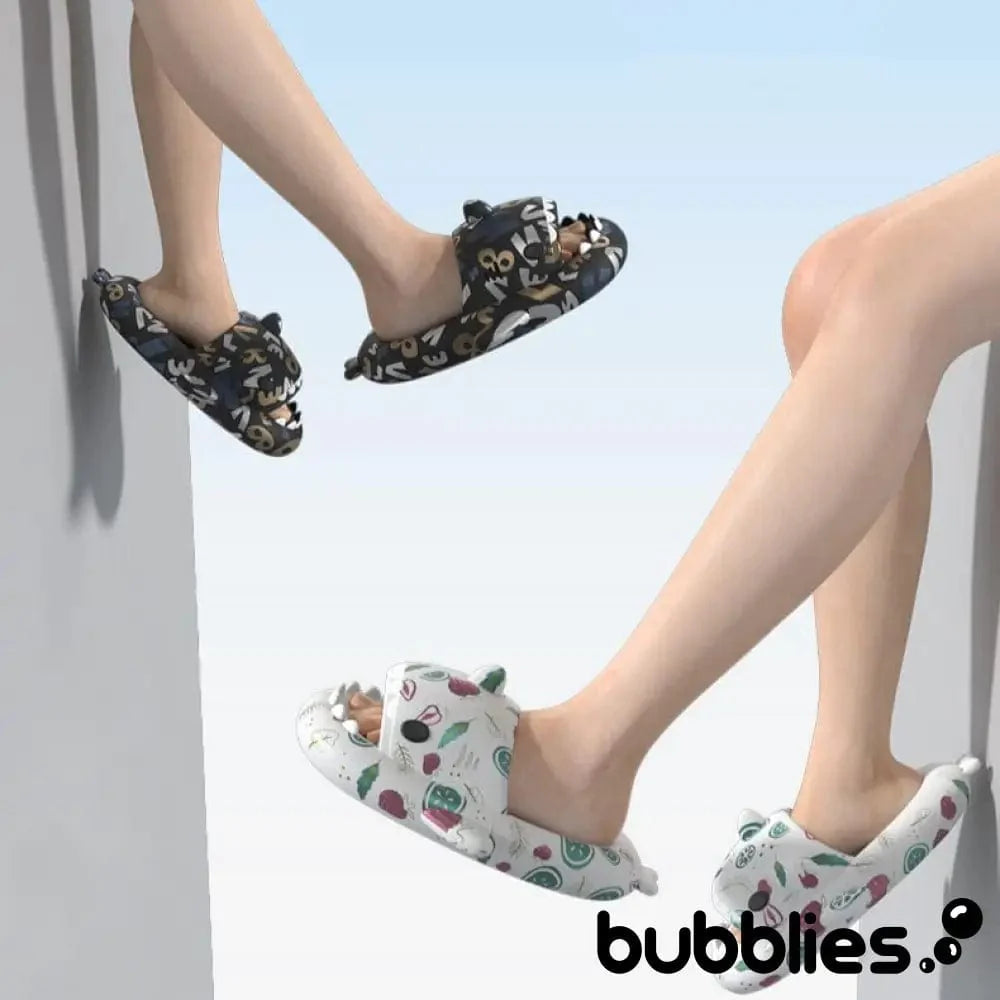 Sharkies™ Shark Slides - Twilight

---
Bubblies fit true to size.

PLEASE ORDER YOUR REGULAR SHOE SIZE 🙂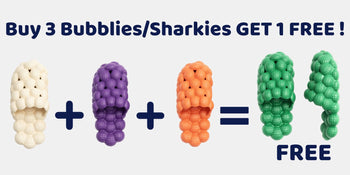 30 Days satisfaction guarantee

not satisifed with your order? we accept exchanges and returns within 30 days of delivery.*

please check our full return / exchange policy here.
Immerse in the Magic of Sharkies™ Shark Slides - Twilight

In the realm where playful aesthetics meets ultimate comfort, tower the Sharkies™ Shark Slides - Twilight. Crafted from EVA foam, these slides peacefully oversee the world of mundane footwear, showcasing audacious design infused with therapeutic perks. Bathing in the hues of twilight, they offer an intrusion into the oceanic world while caressing your feet with a sensation akin to walking on a cloud. Shark Slides are not merely a pair of shoes, they are your path to a whole new experience of comfort and style.

Dive into the Realism of the Ocean's Apex Predator

Wrap your feet with the modern charm of our shark slides. Each pair reverberates with mindful attentiveness to detail, embodying the majesty of the enigmatic shark. From the wide-open mouth presenting a warm nest for your feet to the premium texture imitating the vicious grace of these predators, every feature of these shark slides subtly pays homage to their oceanic inspirations while offering an unmatched level of comfort.

Step into the New Evolution of Casual Footwear

Stepping away from the ordinary, the Sharkies™ Shark Slides - Twilight introduce a distinctive take on casual footwear. Impart dignity to your steps while experiencing an alluring blend of stylish design and acupressure therapy. A testament to our innovative outlook, this footwear is a celebration of the freespirited pursuit of comfort and style. Join our family of over 10,000 happy customers who have found their perfect balance of fashion and comfort in these extraordinary shark slides.

Characteristics of the Sharkies™ Shark Slides - Twilight

Supreme Comfort: Made from EVA foam, these slides promise ultimate comfort to your feet.
Innovative Design: Capturing the spirit of the majestic shark, the design adds an exciting twist to your casual footwear.
Therapeutic Benefits: The acupressure points beneath the slide pamper your feet with a soothing massage.
Quality: Trusted by over 10,000 customers, our slides validation lies in their popularity.
Aesthetic Appeal: Dipped in the shades of twilight, these slides add a dash of vibrance to your attire.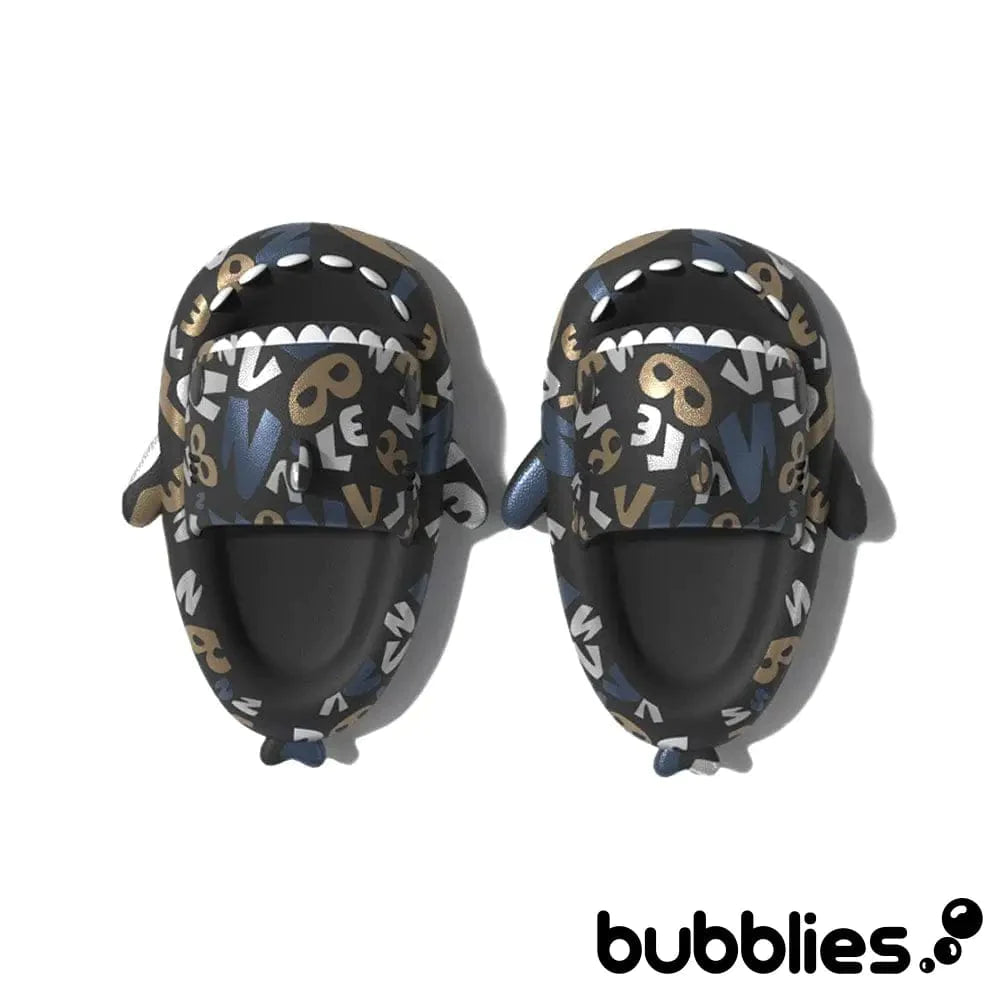 This product has no reviews yet.
This product has no reviews yet.