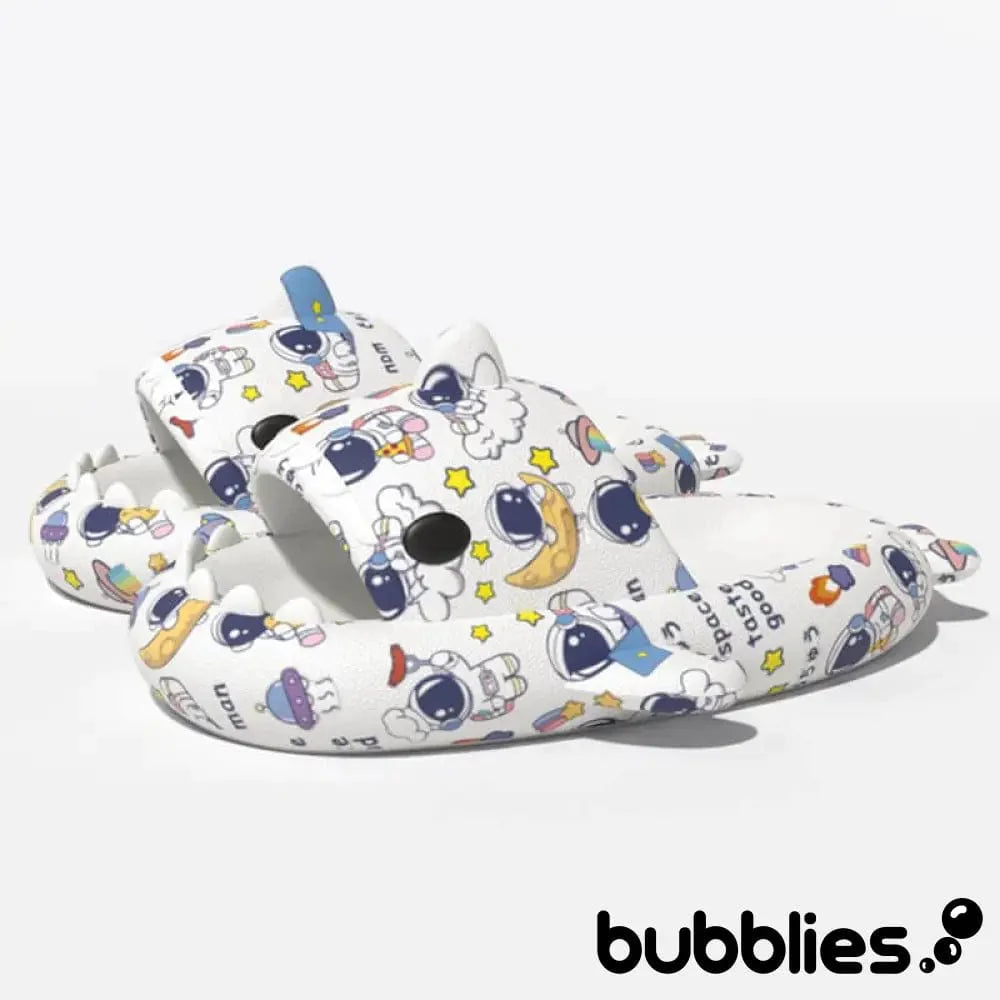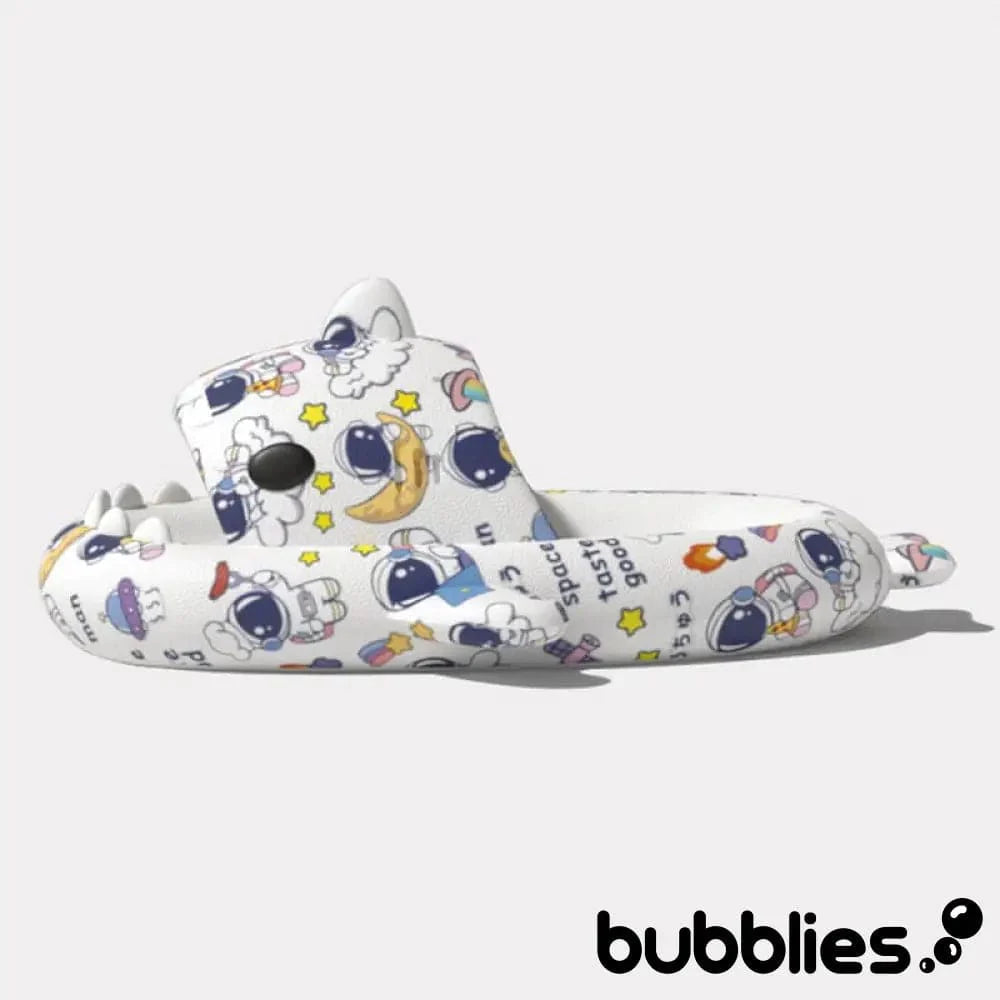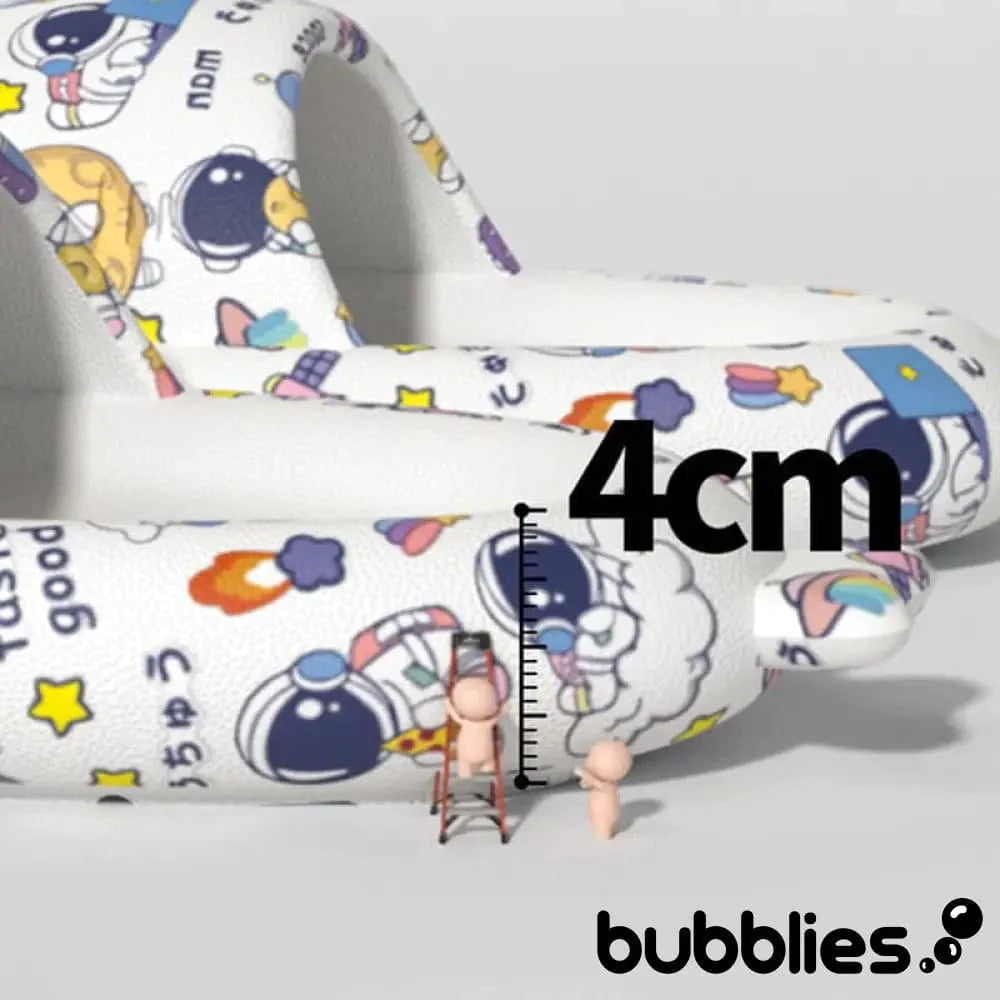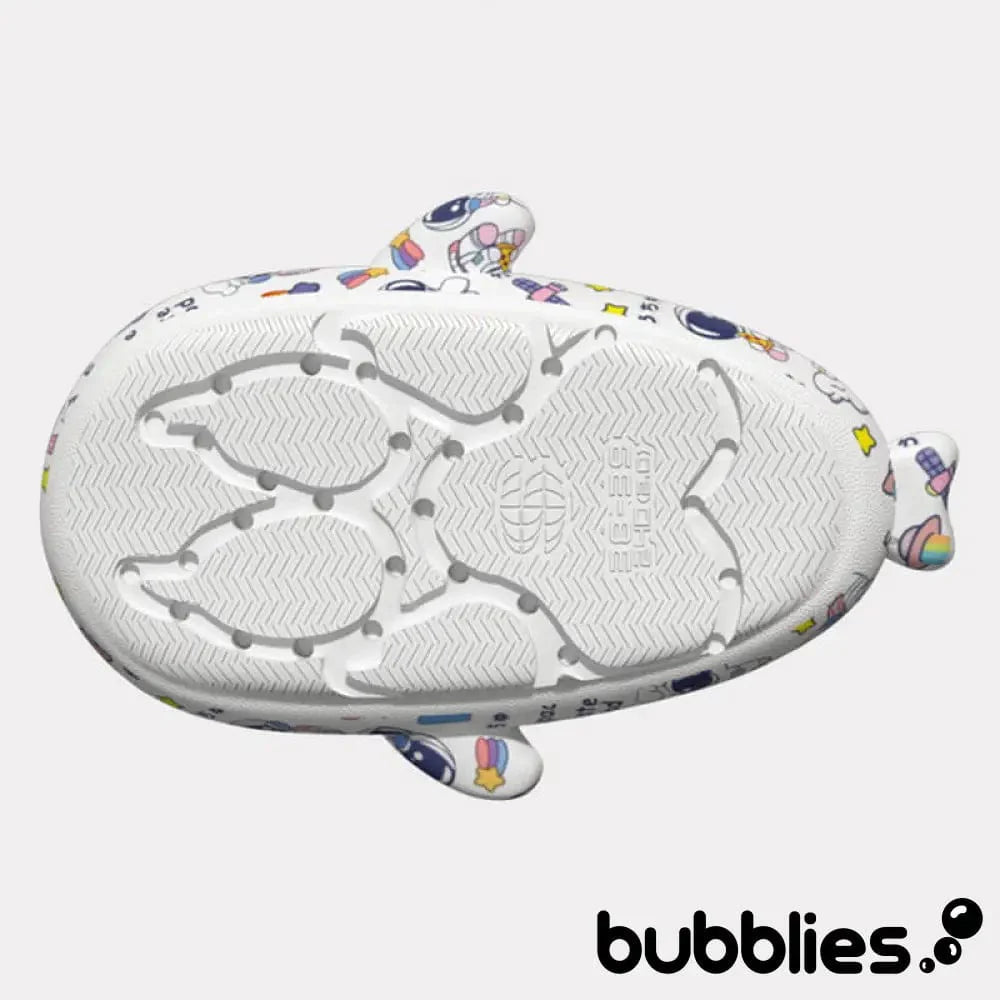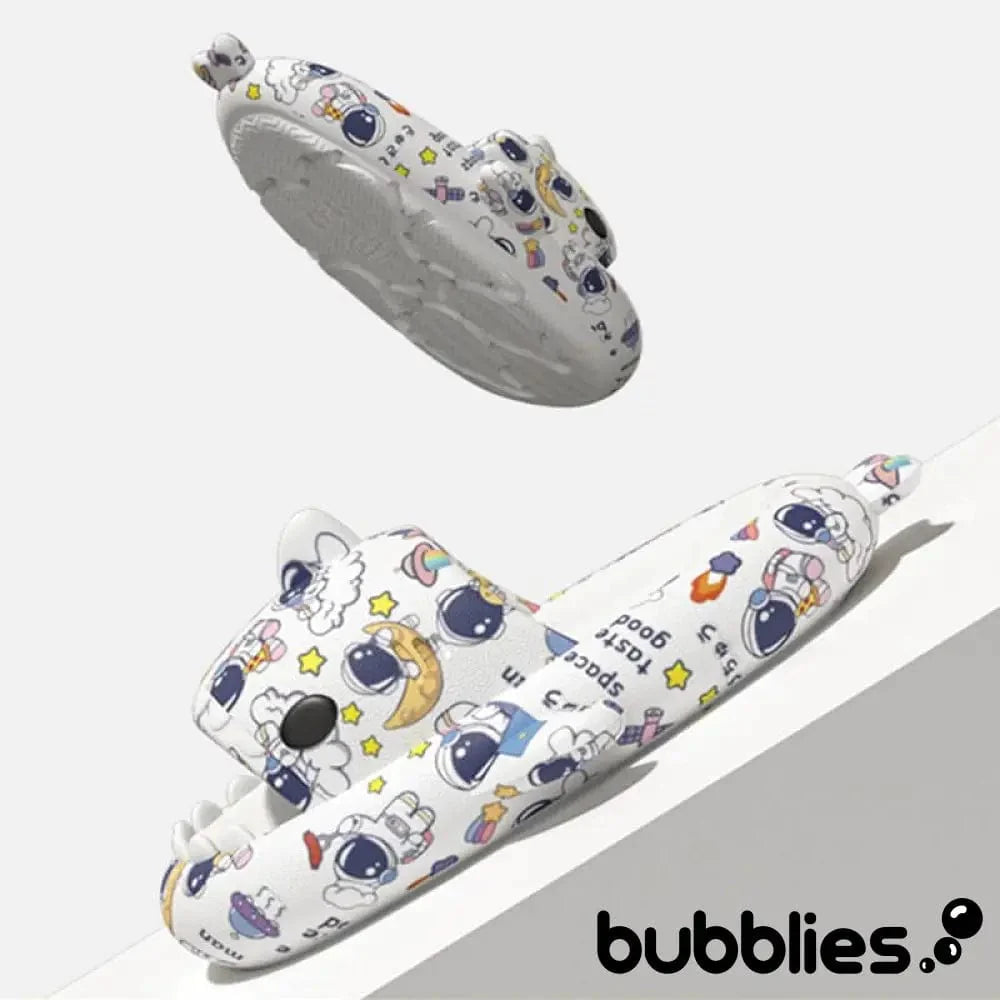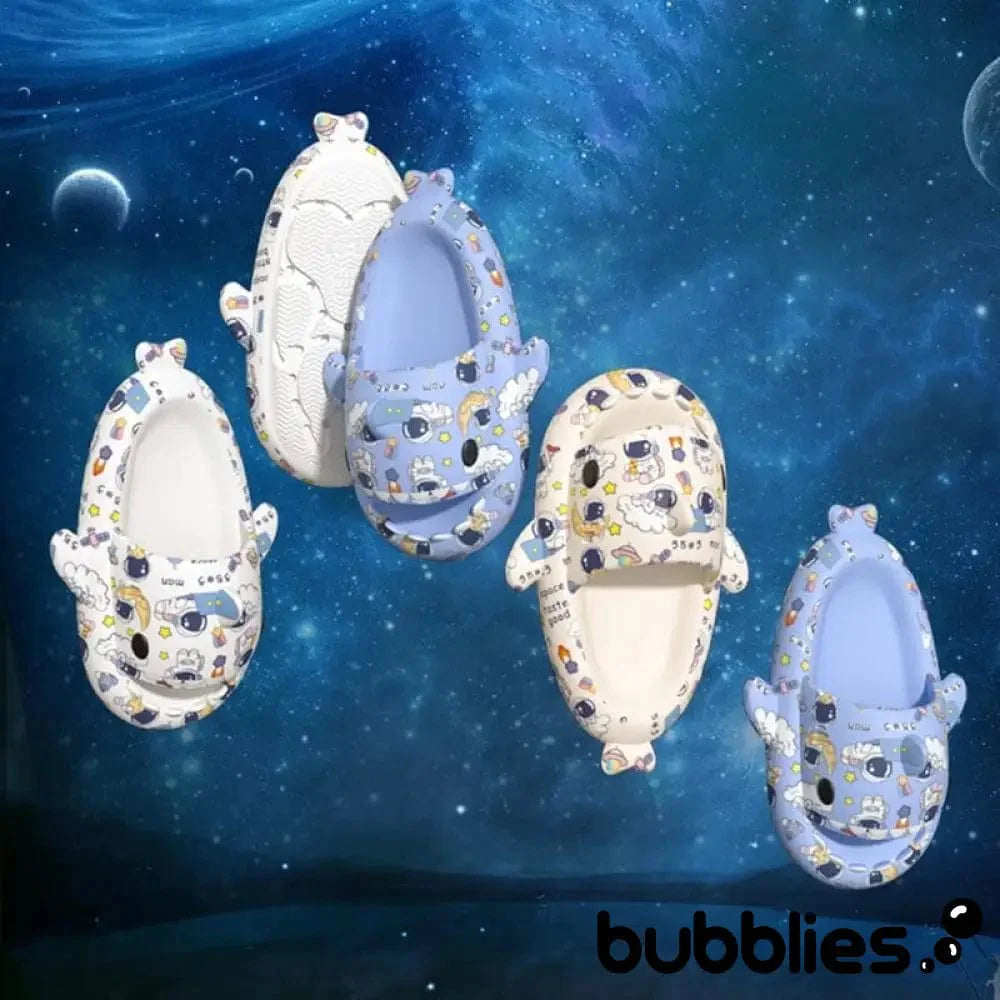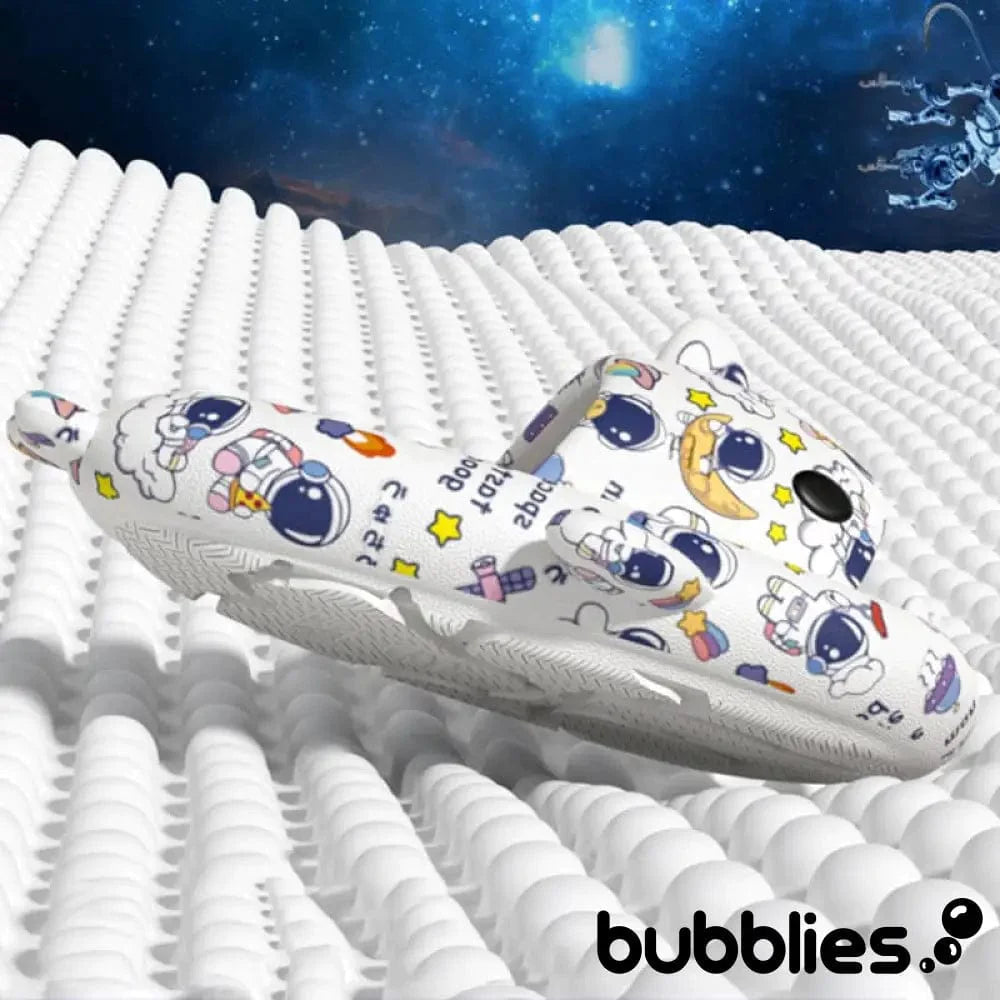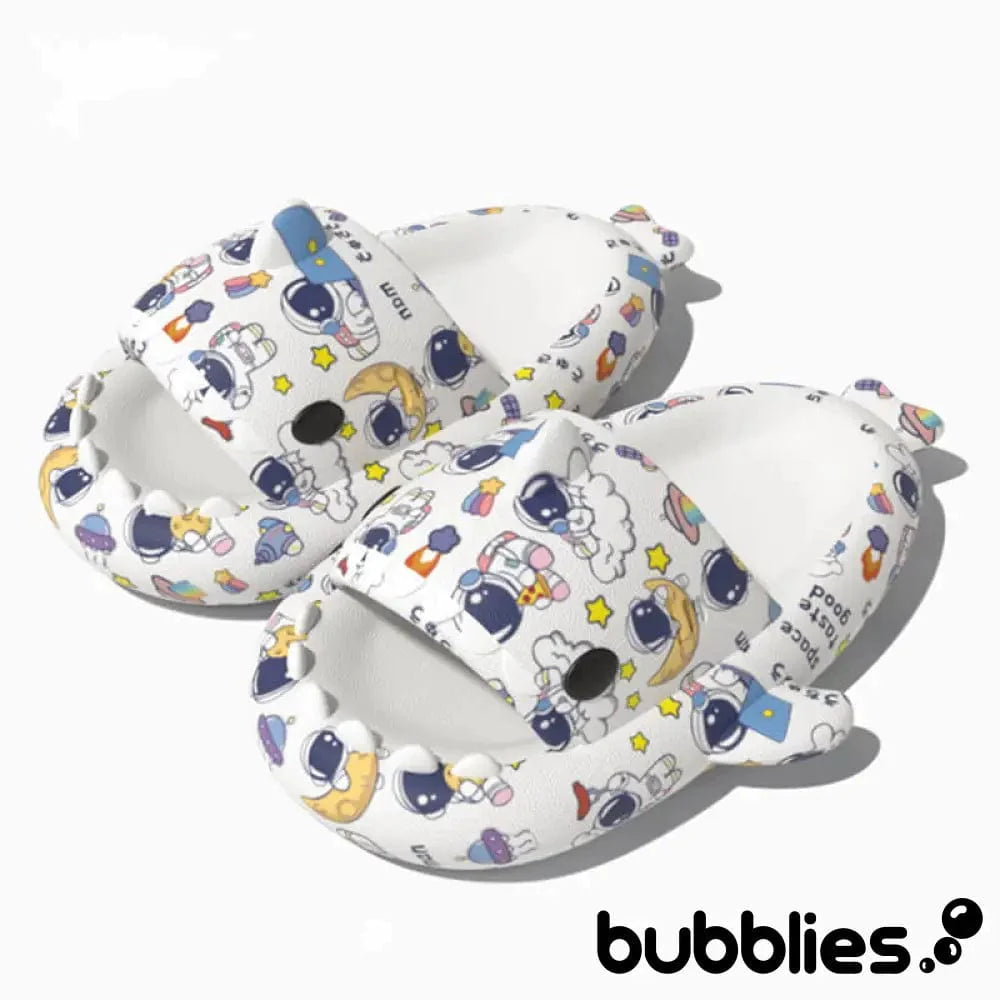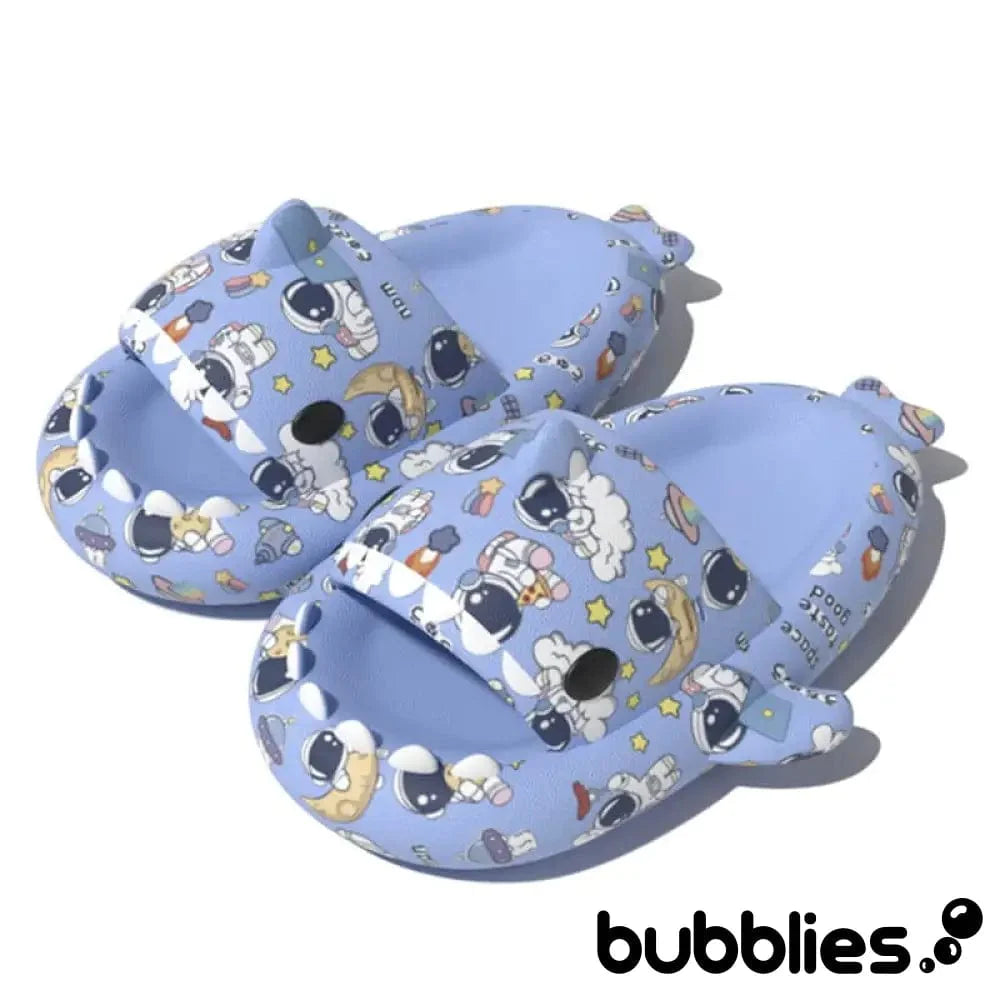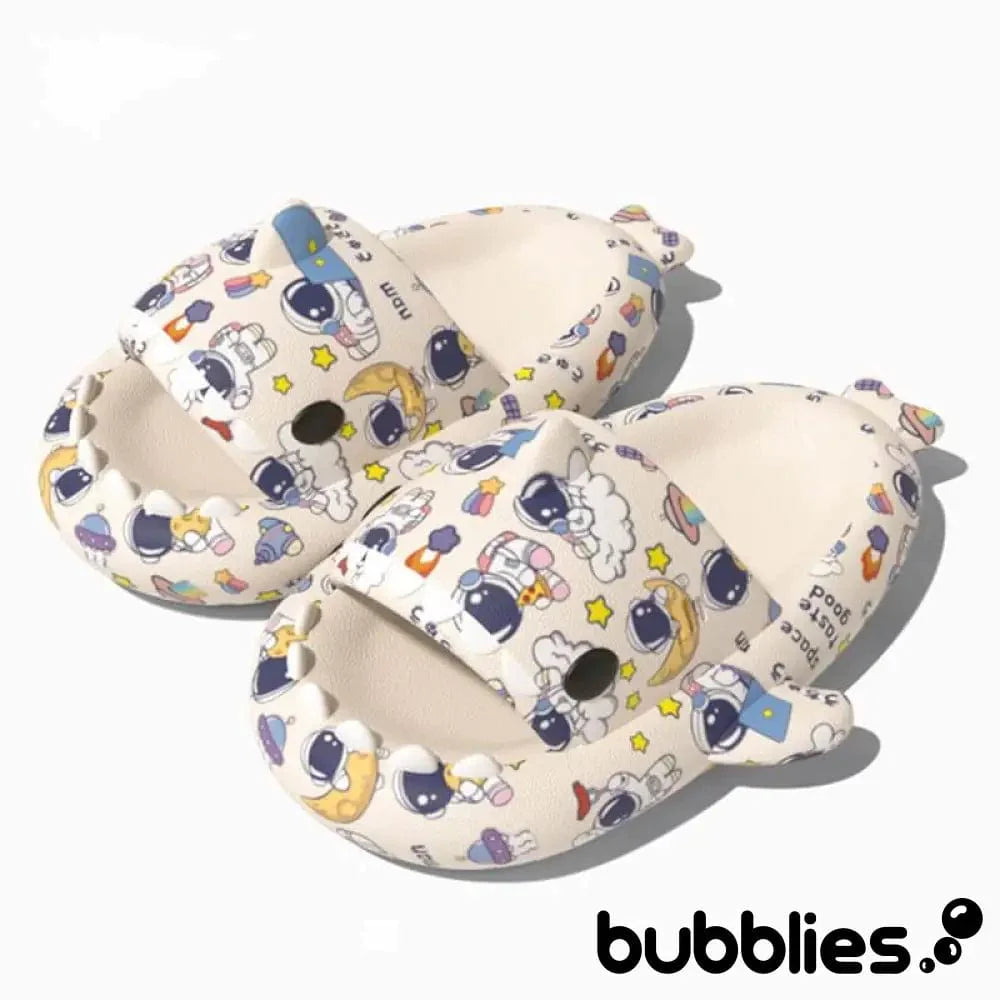 Sharkies™ Shark Slides - Astro

---
Bubblies fit true to size.

PLEASE ORDER YOUR REGULAR SHOE SIZE 🙂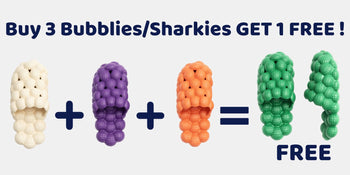 30 Days satisfaction guarantee

not satisifed with your order? we accept exchanges and returns within 30 days of delivery.*

please check our full return / exchange policy here.
Introducing Sharkies™ Shark Slides - Astro: A Striking Fashion Constellation!

Dive into a new galaxy of footwear with Sharkies™ Shark Slides - Astro. Break the rules of fashion gravity and float in this celestial delight. The alluring astronaut-themed prints that adorn these slides will whisk you away on an interstellar journey every time you slip them on. The design is so vivid, you'll feel the moon dust beneath your sole and the stars brushing your stride. Take your looks and comfort to astronomical heights, quite literally!

Craftsmanship So Stellar, It's Otherworldly!

Immerse yourself in the perfect blend of style and cosiness with our Sharkies™ Shark Slides - Astro. Designed to embrace your feet in celestial comfort, these slides mingle fashion, function and fun. The intense patterns, vibrant hues and soft, skin-hugging EVA foam make these slides feel as inviting as they look. Stylish, comfortable, and oh-so-irresistible - they are designed to make everyday feel like a joyride in the cosmos!

Sharkies™ Shark Slides - Astro: Redefining Cosmic Vogue!

Elevate your slide game with Shark Slides. Dive feet-first into our dimension of fashion-forward shark-themed slides. Our collection boasts fun, comfort, and kickass designs, all inspired by love for the ocean and the mysteries of outer space. The Sharkies™ Shark Slides - Astro, decked out in creative patterns, are designed for those who dare to stride in style and leave their footprints in the sands of the universe. Explore an utopia of fashion, comfort and function with these shark slides.

Characteristics of the Sharkies™ Shark Slides - Astro

Comfort embodied in EVA foam for a cloud-like stride
Unisex shark-themed design to add a playful edge to your footwear
Exciting astronaut prints giving a unique, celestial touch
Therapeutic acupressure design for ultimate relaxation
Sturdy, anti-slip design for all-day wearing convenience
Trusted by 10,000+ happy customers for our unique blend of style and comfort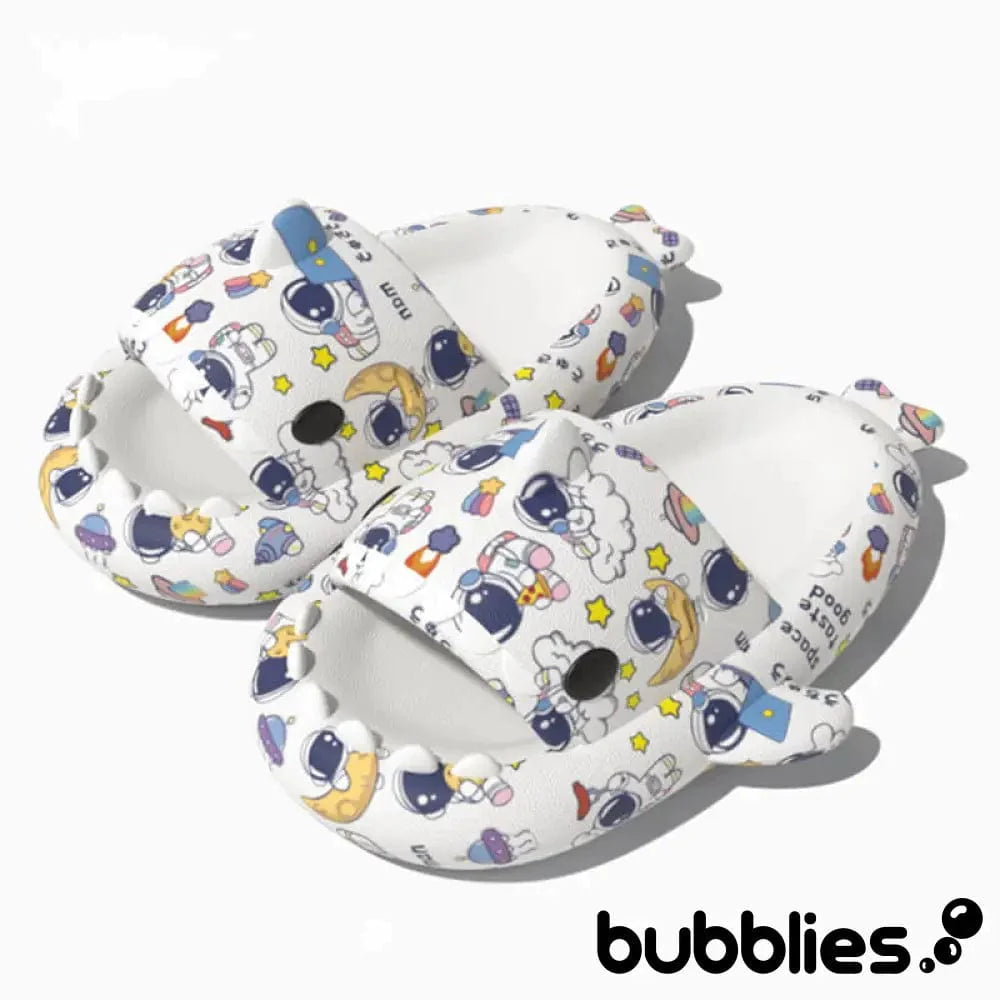 This product has no reviews yet.
This product has no reviews yet.